U.S. and Afghan forces killing more civilians than Taliban: UN report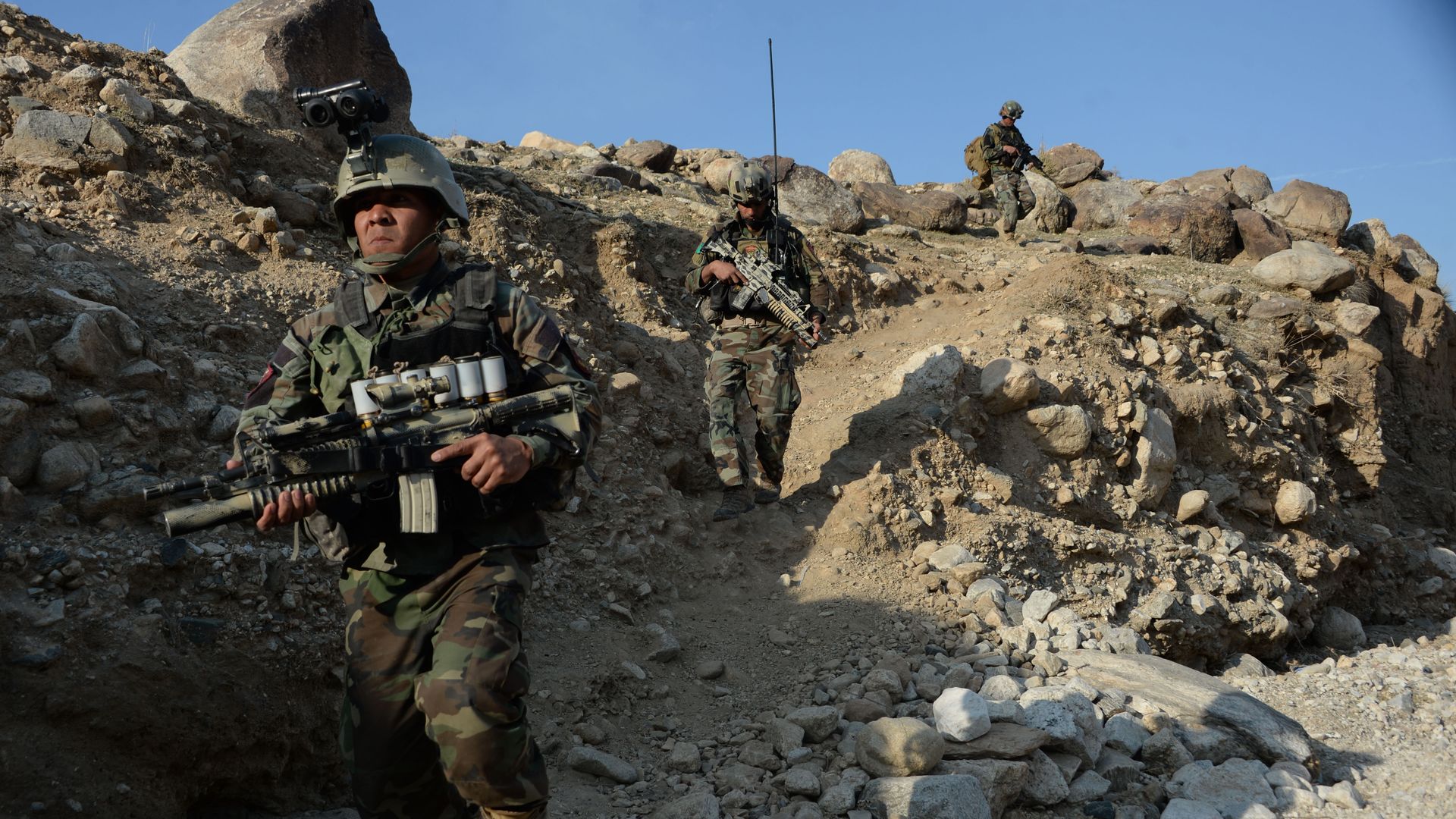 U.S. and pro-government forces in Afghanistan killed more civilians than the Taliban and other insurgent groups in the first three months of 2019, according to a United Nations report. That's a first in the 10 years the UN has been compiling such data.
By the numbers: Over that period, U.S. and Afghan forces killed 305 civilians and injured 303. Most of those casualties "resulted from U.S. air strikes or from search operations on the ground," per AFP. The Taliban and insurgent groups killed 227 civilians and injured 736. Civilian casualties are down overall compared to 2018.
Backdrop: In 2017, President Trump gave the U.S. army permission to act more aggressively in Afghanistan, per AFP. The U.S. military dropped 7,362 bombs in 2018, the highest number since 2010.
Go deeper:
Go deeper