Scoop: Tyson Foods sells stake in Beyond Meat amid rising tensions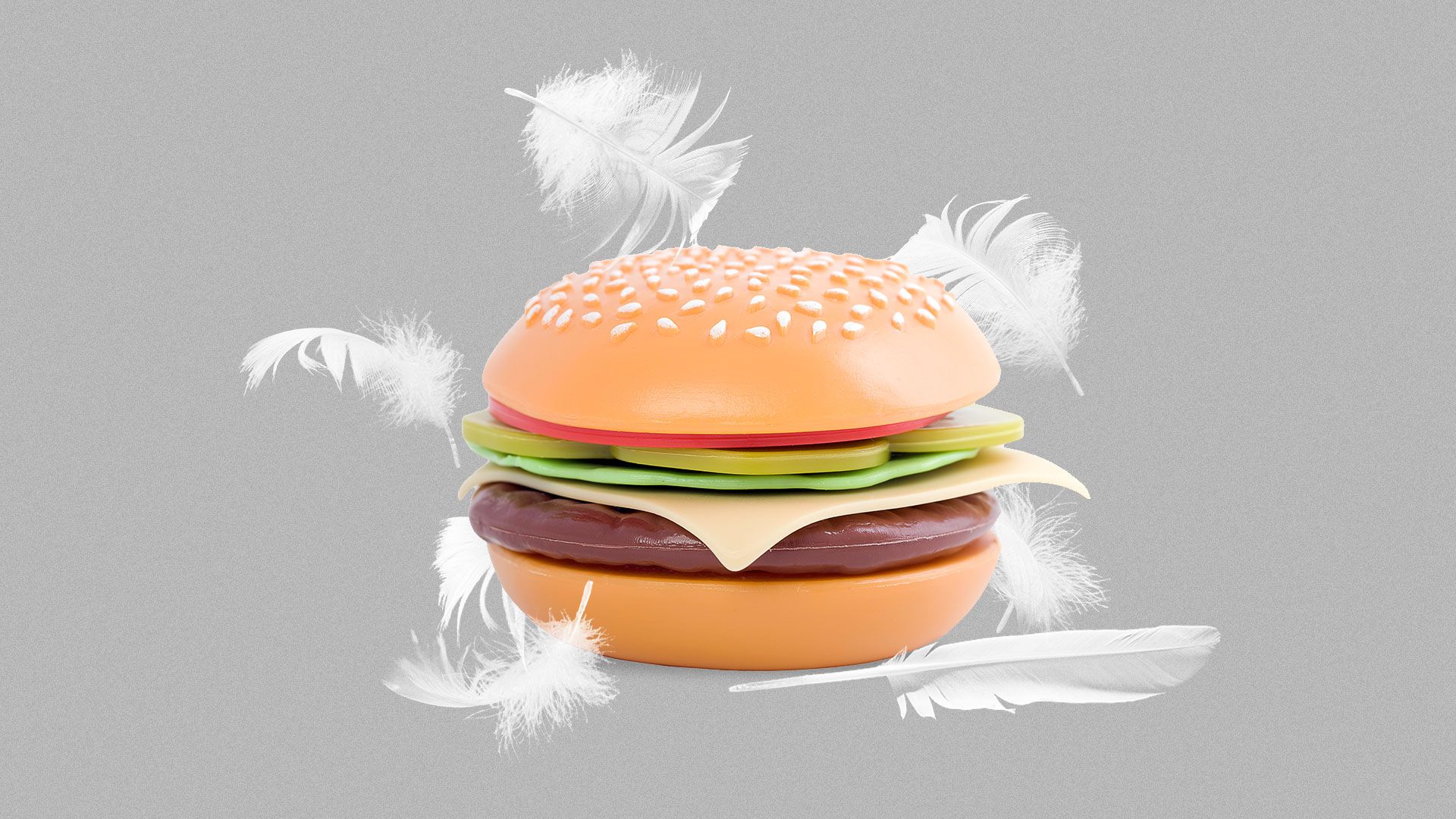 Tyson Foods has quietly sold its stake in alternative protein company Beyond Meat, which is expected to go public next week at a valuation north of $1 billion.
What's happening: Tyson had a 6.5% ownership stake in Beyond Meat when the company filed for its IPO last November, having invested a total of $23 million between 2016 and 2017 (via its Tyson Ventures arm). It was still listed on an April 15 amended filing, but not in a subsequent one this past Monday.
Multiple sources tell Axios that tensions had been rising between the two companies, particularly after Tyson CEO Noel White said in February that the poultry giant would develop its own plant-based protein products.
Beyond Meat no longer wanted the Tyson Ventures rep in its board meetings, effectively trying to dis-invite him, despite Tyson's contractual observer rights.
Part of the fear was competitive, as Tyson was partially drawn to the alt protein market by the adoption it had seen for Beyond Meat within the quick-serve and broader restaurant sector.
Part was also that Tyson might try to interfere with potential M&A, although it's unclear exactly how it would have done so. We've also heard that at some point Tyson made at least an informal takeover approach, but was rebuffed.
It's unclear if Beyond Meat asked Tyson to sell its stake, or simply made things so uncomfortable that Tyson decided to make the move on its own. The last thing a corporate venture group wants is to be viewed as competing with its portfolio companies.
No word on the sale price or buyer, except there must have been multiple ones. There is no new 5% shareholder listed, nor do the existing ones have increased share counts.
Tyson provided Axios with the following statement:
Tyson Ventures is pleased with the investment in Beyond Meat and has decided the time is right to exit its investment. Beyond Meat provided an early opportunity for Tyson Ventures to invest in plant-based protein products that many consumers are seeking. We wish the leadership of Beyond Meat all the best.
Tyson Foods continues to be committed to providing alternative protein as a choice for consumers and recently announced the creation of a new business focused on combining our creativity, scale and resources to make great tasting protein alternatives more accessible for everyone. We plan to launch an alternative protein product soon with market testing anticipated this summer.
Beyond Meat declined comment, via a spokesman.
Go deeper