Insurers are easing adoption of large-scale energy storage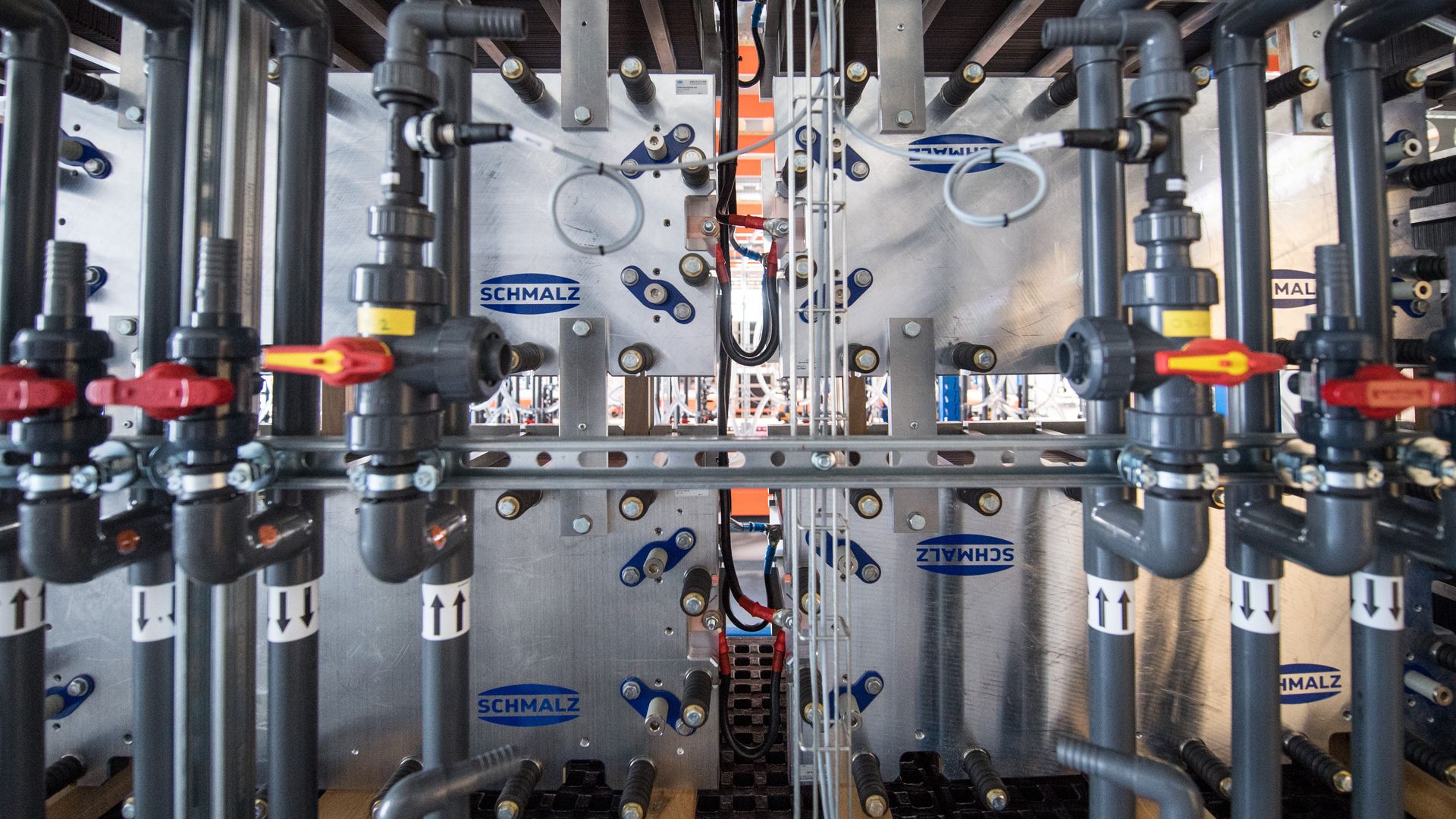 German insurance company Munich Re will now offer long-term insurance on battery performance in energy storage systems, a move that could reduce barriers to investment in energy technologies.
Why it matters: Large-scale renewable energy systems are expensive and complex, and in some cases their manufacturers have declared bankruptcy before the end of their systems' maintenance and warranty periods. Insuring against such risks — as well as those associated with relatively untested new battery chemistries — could spur adoption of innovative technologies by utilities and transportation providers and in off-grid applications.
How it works: For the purchaser, a 10-year warranty reduces the financial risk for both upfront and maintenance costs and increases confidence in the technology's performance. For the insurer and manufacturer, such programs could speed up development and installation, as the lack of insurance options for energy storage projects is holding back development.
Offering an insurance product allows the manufacturer to more easily obtain financing for specific projects because warranty costs would be capped by the insurance policy.
Where it stands: The initial insurance offering will be for large projects to stabilize electric grids and improve performance during periods of peak power demand.
What to watch: Battery life and replacement costs have been major concerns with electric vehicles, as have 10-year warranties that in some cases outlast their manufacturers. When Fisker, maker of the EV Vehicle Karma, entered bankruptcy in 2012, owners were left with coverage of only $2000 per vehicle.
Future policies may extend further into mobility markets, offering more robust consumer protections.
Maggie Teliska is a technical specialist at Caldwell Intellectual Property Law, an intellectual property law firm, and CTO of Regent Power. She is also a member of GLG, a platform connecting businesses with industry experts.
Go deeper