What's needed for worldwide CO2 cuts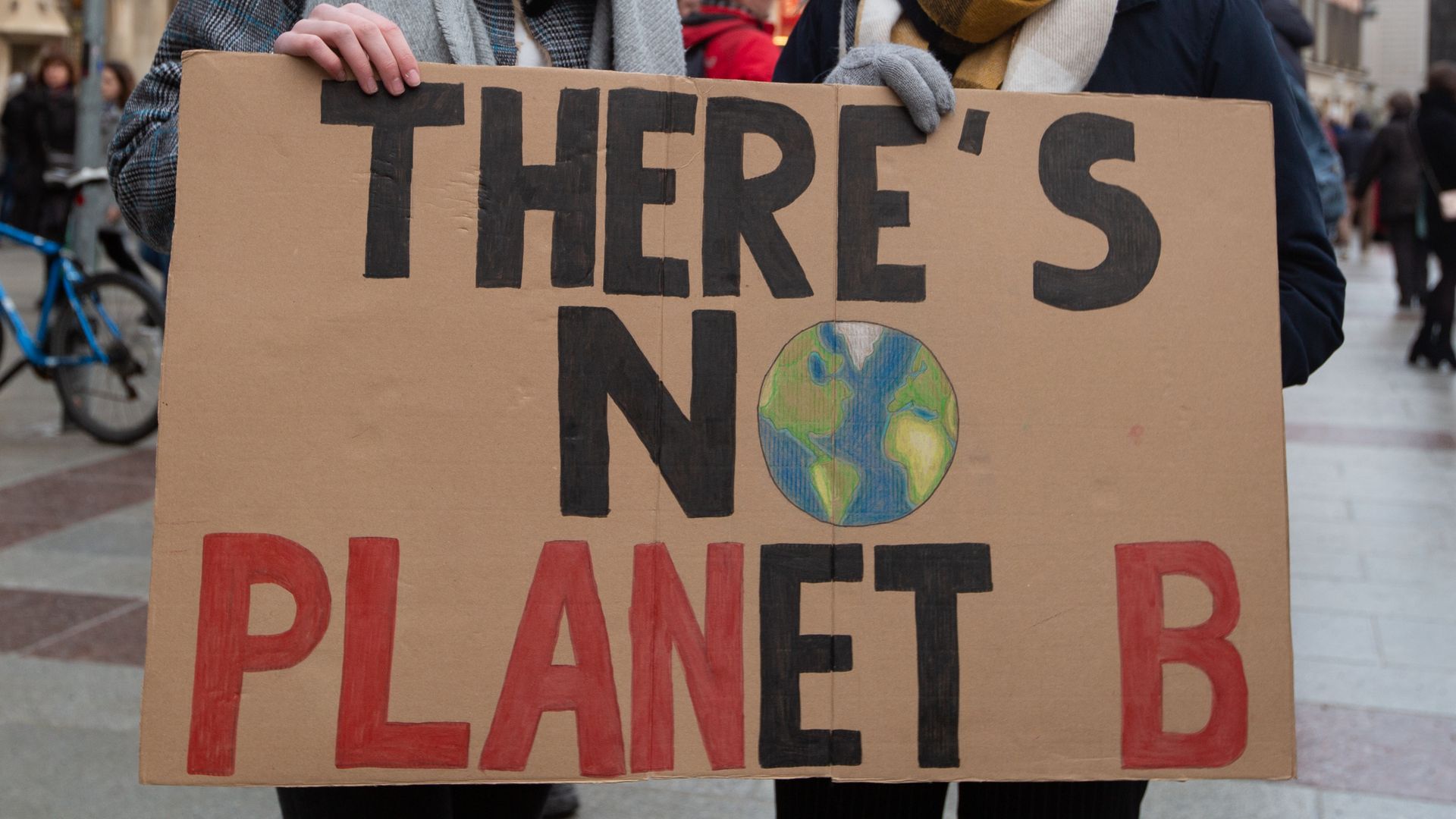 A study out Tuesday shows global temperatures will still far exceed the Paris goals even if the largest emitters like China, the U.S. and India were to aggressively cut emissions by mid-century, the second study unveiled yesterday shows.
Why it matters: Avoiding that places a huge burden on the developing world to deeply cut emissions fast — and creates a big responsibility to help those nations employ the tech to do it, according to the research published in the journal Earth's Future.
The bottom line: "Real progress toward the Paris Agreement goal awaits an effective commitment by leading countries to undertake breakthrough research and development of low‐, zero‐, or even negative‐carbon‐emissions energy technologies that can be deployed at scale in the developing world," it states.
What they did: The paper explores how much different parties would need to cut emissions under an aggressive decarbonization pathway that could hold global temperature rise below 2°C.
It gets sobering fast, stating...
"Even if the United States, [EU], China, and India were able to halve their emissions each decade 2020–2050 ... the accomplishment would nevertheless leave a huge and debilitating challenge for the rest of the world."
Threat level: The paper assesses the cuts to global CO2 needed based on different odds of achieving the Paris temperature goal.
To have even a 66% chance of staying under 2°C would mean, in addition to the biggest emitters' cuts, the rest of the world would need to "immediately change its current course" and also cut emissions in half every decade, starting now.
What they're saying: Co-author Glen Peters of Norway's Center for International Climate Research said both deployment of existing tech and breakthroughs are needed.
"Even to maintain cost declines of existing renewables will require innovation. And developments are not only needed in the generation sector, but also distribution, end-use, etc.," he said in an email exchange.
Go deeper: The biggest nations' climate culpability
Go deeper