Equinor strikes a climate deal with investors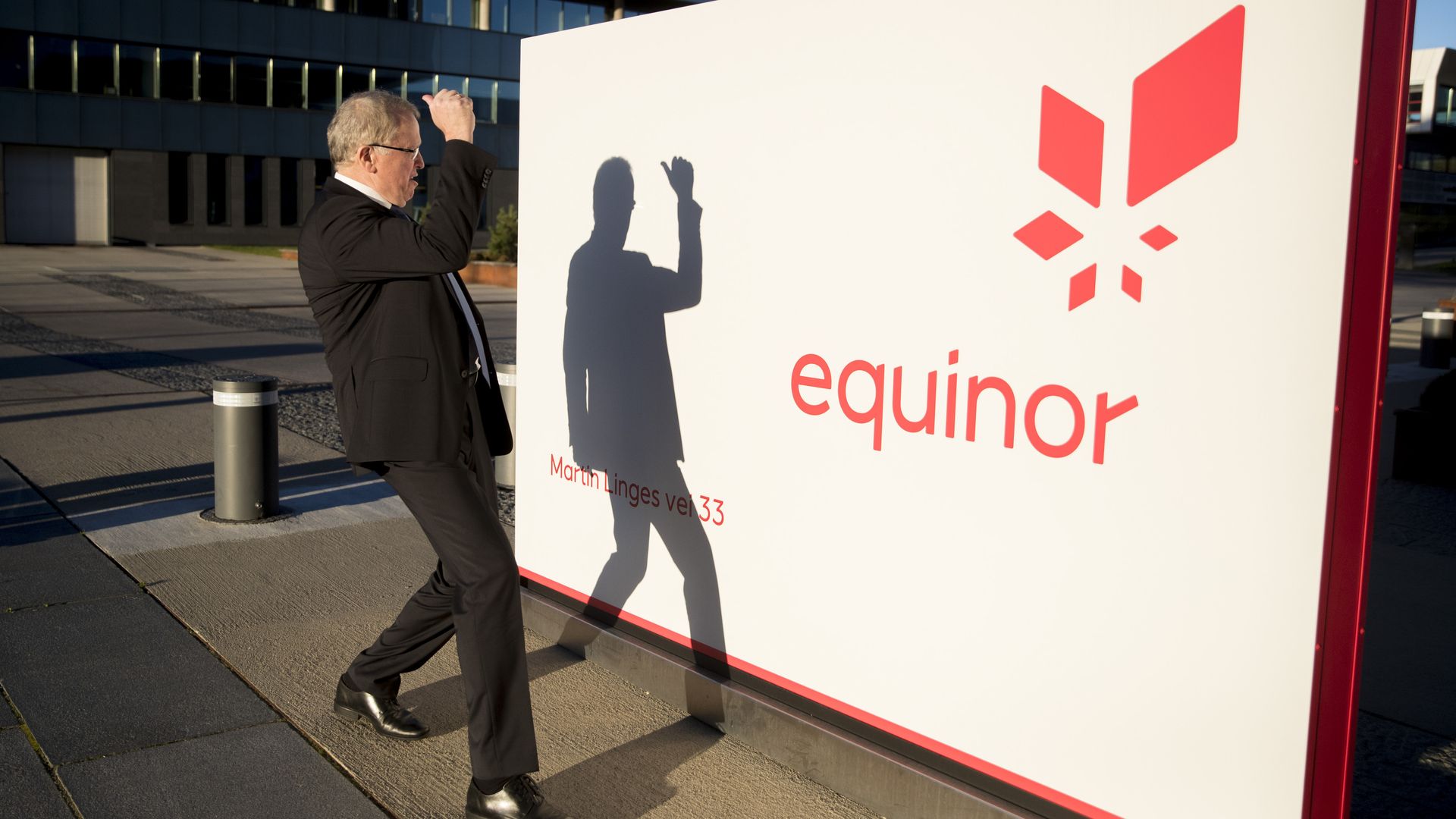 Equinor, the Norwegian oil-and-gas behemoth, on Wednesday became the latest major company to reach a deal with activist investors that bolsters its climate-related initiatives.
What's next: Equinor agreed to "align its business model with the goals of the 2015 Paris climate accord, and will review its corporate lobbying policy and the carbon intensity of its products, the company said in a statement. It will also link executive pay to climate-related targets," Bloomberg reports.
The big picture: Equinor is the latest oil major to reach an agreement with the investor network called Climate Action 100+, the same group that pressured Shell and BP into new pledges and disclosures in recent months.
Quick take: I'll be curious to see what comes of this part of the agreement: "Equinor commits to undertake a comprehensive review of its memberships in industry associations that hold an active position on climate and energy policy."
The same pledge led Shell to recently abandon American Fuel & Petrochemical Manufacturers. However, Equinor isn't a member of that group.
Go deeper:
Go deeper