Egypt's Sisi could rule until 2030 after winning referendum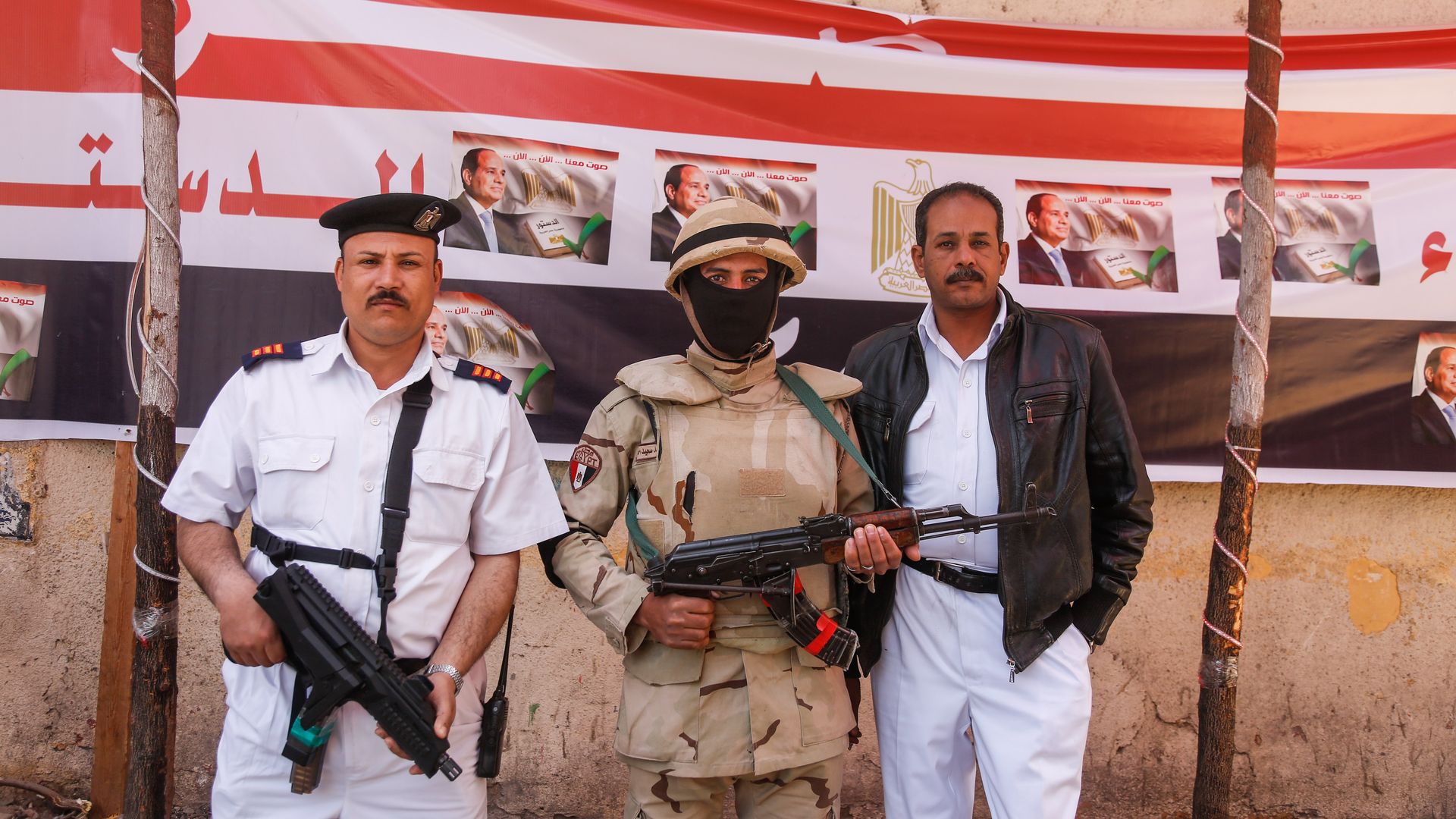 Egypt's elections authority says 89% of voters approved constitutional changes giving President Abdel Fattah el-Sisi new powers and clearing the way for him to hold on to power until 2030. The changes have already passed through parliament.
The backdrop: Sisi, who took power following a 2013 military coup and began a ruthless crackdown on dissent, won a sham presidential election with 97% of the vote last year. He has now cemented his status as Egypt's dictator without losing his position as a U.S. ally.
Go deeper