Satellites are helping track invasive species on Earth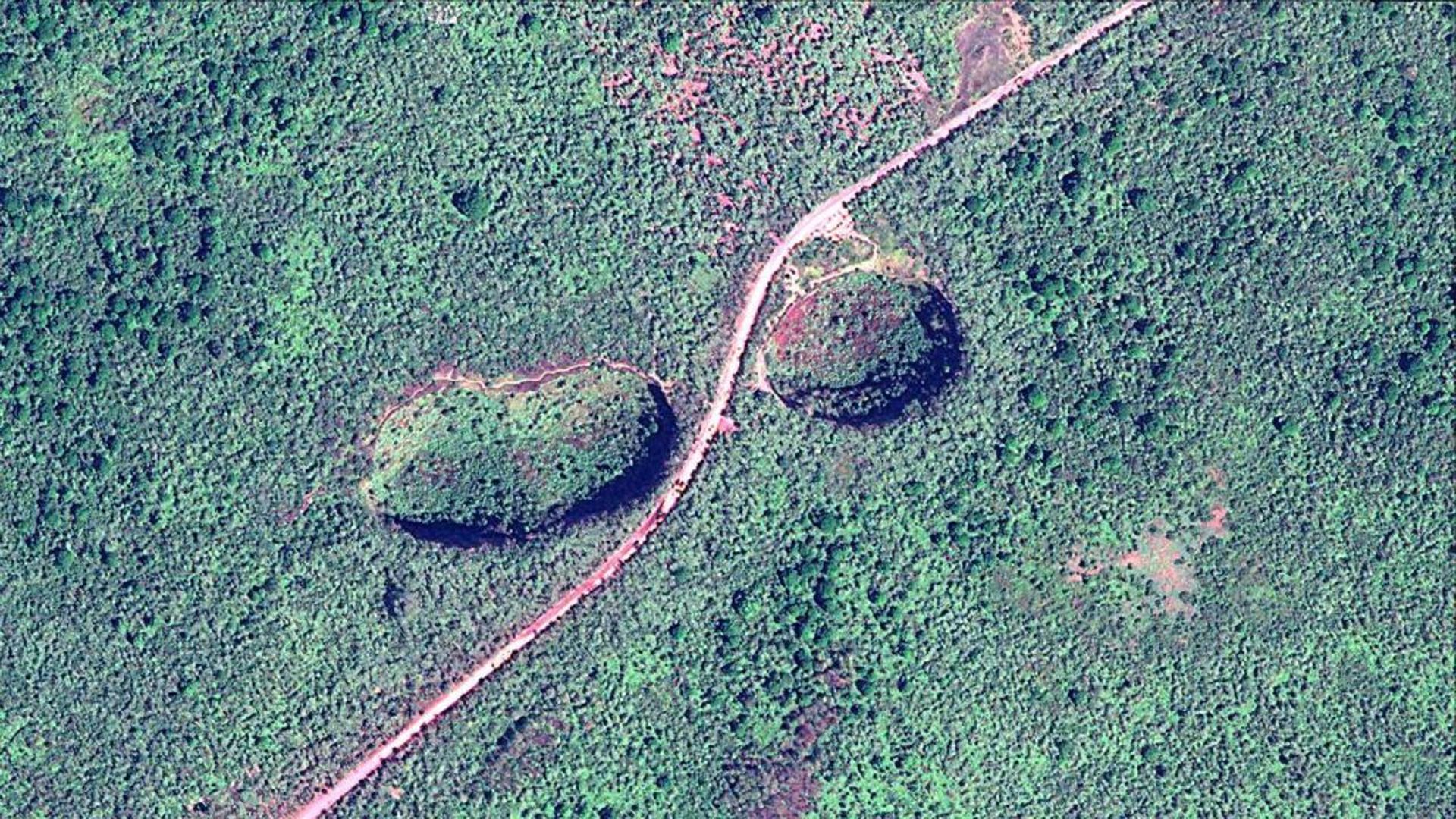 Satellite data is helping to track invasive species of plants threatening the natural wildlife of the Galapagos Islands.
Details: Densely forested lands are sometimes difficult to map from the ground but photos taken from orbit — provided by Maxar satellites to the Charles Darwin Foundation — are pointing researchers to the places where invasive flora are thriving.
The satellite photos mapped 15 square miles on the island of Floreana and 55 square miles on Santa Cruz.
"We need to know this in order to know where to take action, and how to most effectively take action to manage these invasive species," Carolina Carrión, geospatial specialist at the Charles Darwin Foundation, tells Axios.
One of those plants, the blackberry, can be found in small or large patches over a widespread area, Carrión said. Extremely detailed imagery can help scientists hunt for and remove these and other invasive plants.
The partnership involved machine learning to quickly map and detect invasive species, even in mixed forests.
Researchers also flew drones above the forest canopy to map species and prove the technology needed to track invasive ones using satellites.
What's next: The imagery could be helpful in telling researchers how quickly one invasive species is taking root over a period of time and inform long-term conservation efforts.
Go deeper