Oil traders fear déjà vu in this year's big run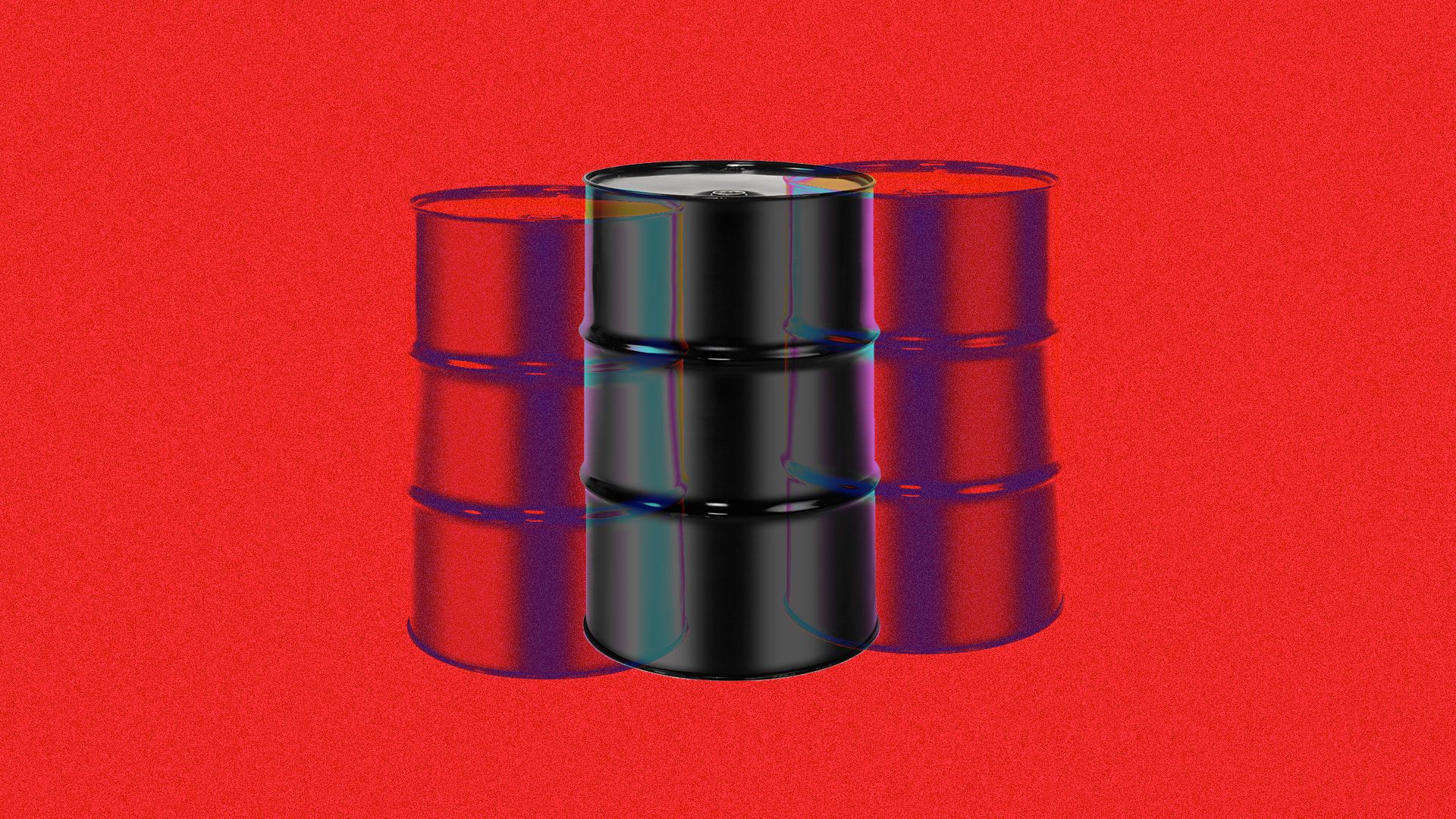 Oil prices have skyrocketed so far this year, but traders aren't filling their swimming pools with gold coins just yet.
Driving the news: Crude prices rose 3% yesterday after the State Department said it would not extend waivers allowing nations to bypass U.S. sanctions and import oil from Iran. International standard Brent crude prices have risen upwards of 30% so far this year and U.S. WTI prices close to 40%.
Context: This year's rally feels eerily similar to last year when oil prices spiked above $85 a barrel in October, only to crater near $50 in December. Traders were caught on the wrong side of the unwind, with bets that prices would rise outnumbering contracts betting it would fall by 9 to 1.
"This is definitely not a crowded trade. ... Everybody still remembers getting burned in Q4," Michael Tran, RBC Capital Markets managing director of global energy strategy told the Financial Post.
Tran said the number of long oil contracts currently outnumber shorts by just 4 to 1.
The big picture: The problem is that oil prices aren't rising because the economy is improving and there's increasing demand, Jason Trennert, chairman of Strategas Research, said in an interview with CNBC on Monday. They're rising because of politics. That's not a recipe for a long-term run.
Barclays' commodities team also expressed doubts about a lasting move higher. "A sustained rally in oil prices would remain subject to structural limits," analysts said in a note to clients. "We do not expect a further reduction in Iranian supplies in and itself to have a material effect on oil prices over the longer term."
Goldman Sachs' analysts note they are keeping their price target unchanged because of expectation for "better supplied markets next year and the still high uncertainties" surrounding production.
Yes, but: Much of the 2018 downturn in oil prices came because the U.S. instituted the waivers, and the Trump administration is showing little appetite to keep them in place. And with Venezuela's oil production at historic lows, 2 of the world's major producers are on the sidelines.
The bottom line: For a sustained rally in oil prices, demand will need to pick up globally, which will require healthy manufacturing and industrial economies and citizens looking to travel. Whether oil can sustain its surge this year should provide some clarity on the health of the world economy.
Go deeper: Trade wars like Trump's threaten U.S. oil and gas exports
Go deeper