Cummings moves toward holding former White House official in contempt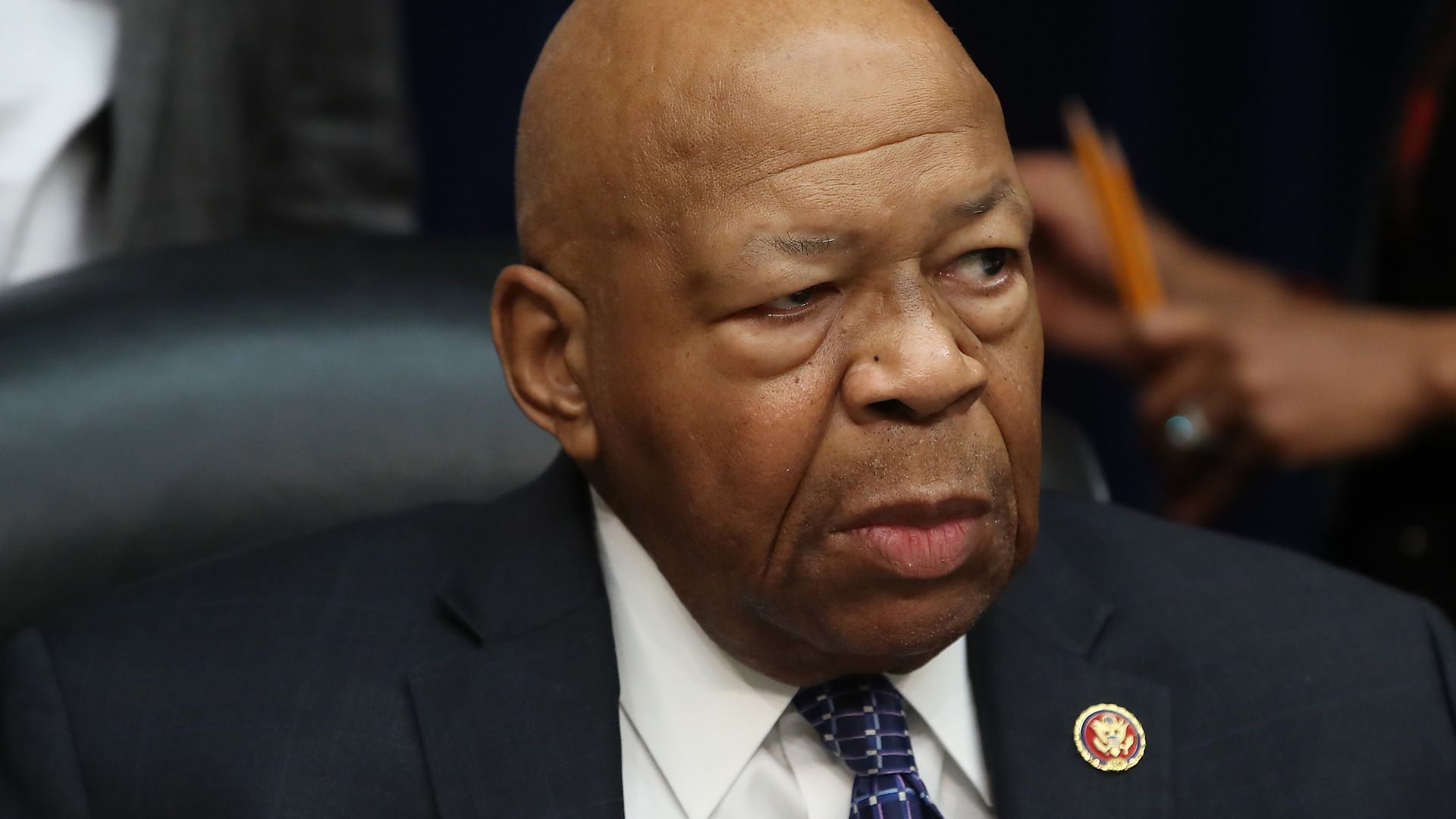 House Oversight Committee Chairman Elijah Cummings said in a statement Tuesday that he'll move to schedule a vote to hold former White House Personnel Security Director Carl Kline in contempt for refusing to comply with a subpoena at the recommendation of the Trump administration.
"The White House and Mr. Kline now stand in open defiance of a duly authorized congressional subpoena with no assertion of any privilege of any kind by President Trump. Based on these actions, it appears that the President believes that the Constitution does not apply to his White House, that he may order officials at will to violate their legal obligations, and that he may obstruct attempts by Congress to conduct oversight. It also appears that the White House believes it may dictate to Congress — an independent and co-equal branch of government — the scope of its investigations and even the rules by which it conducts them. To date, the White House has refused to produce a single piece of paper or a single witness in any of the Committee's investigations this entire year."
The backdrop: White House whistleblower Tricia Newbold told the committee in an interview this month that 25 denials for security clearance applications had been overridden by the Trump administration. She alleged that the White House ignored national security concerns over foreign influence, past criminality and other conflicts of interest that could leave officials susceptible to blackmail.
The committee voted 22-15, along party lines, to authorize a subpoena to depose Kline — the first subpoena that House Democrats have issued as part of their newly invigorated investigations into the president.
The committee had planned the deposition of Kline for Tuesday morning. The White House confirmed that it ordered Kline not to appear, but provided no Constitutional or legal privilege as basis for him to shirk the duty.
The big picture: As Cummings notes in his statement, the White House has not produced "a single piece of paper or a single witness" in any of the committee's investigations this year. The administration also appears ready to reject a request by the House Ways and Means Committee to produce Trump's tax returns.
Go deeper