Tesla says it will roll out robotaxis in U.S. next year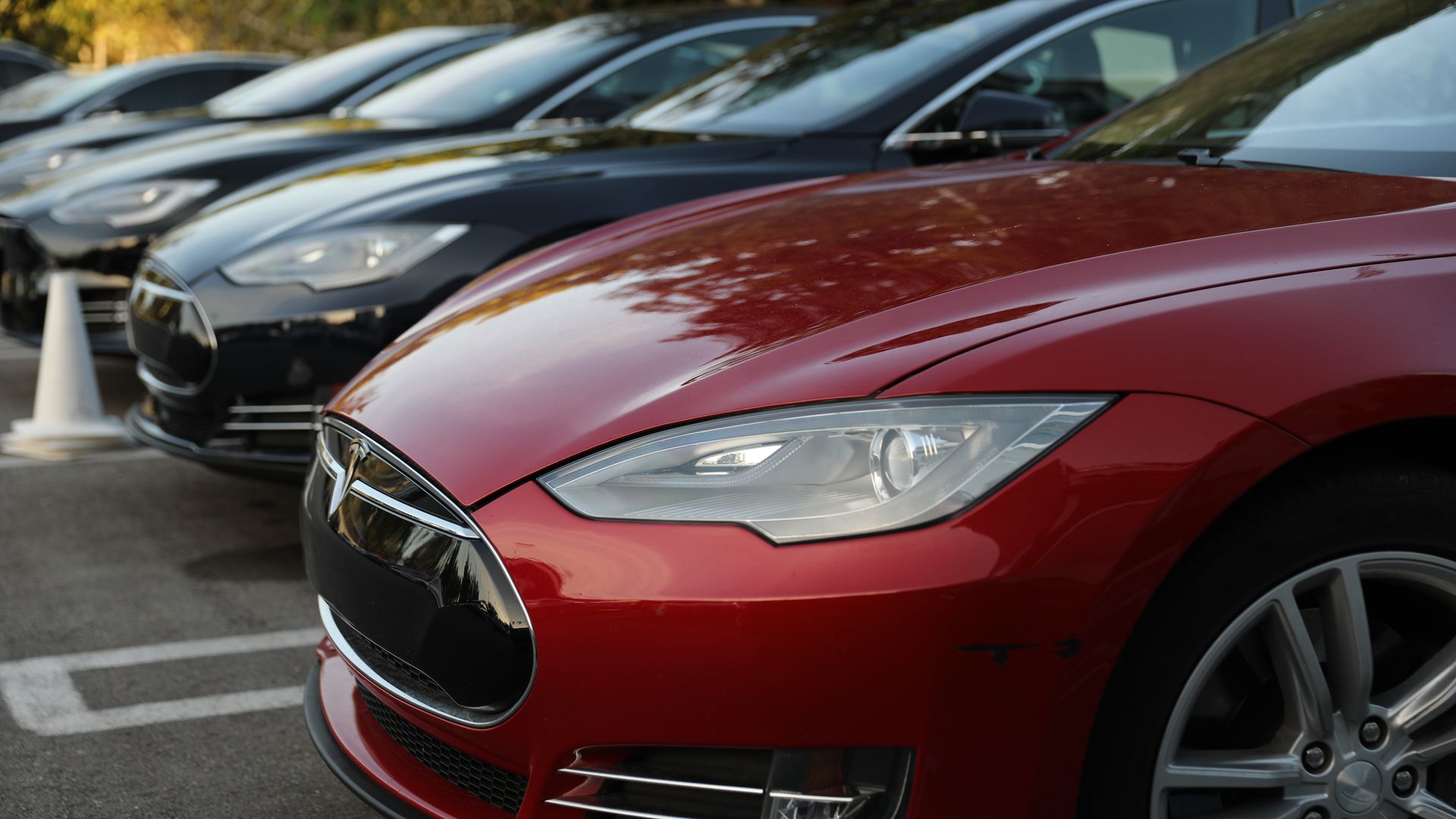 Tesla plans to introduce self-driving taxis in some U.S. cities next year, CEO Elon Musk announced on Monday at a company event for investors, during which it also unveiled a new chip to power its autonomous driving system.
The big picture: Tesla has long proclaimed its ambition to operate fleets of self-driving taxis. But limitations of the company's currently available autonomous driving tech — along with well-publicized accidents involving the limited self-driving technology its cars currently offer — raise questions about Tesla's aggressive timeline.
What's new: At the event, Tesla unveiled a new proprietary chip at the center of its autonomous driving tech that it designed on its own for the first time, and said it's already working on the device's next iteration. Previously, Tesla had been using Nvidia chips.
"All Tesla cars being produced right now have everything necessary for full self driving — all you need to do is improve the software," said Musk of the new chip. He told investors they'd be able to test-drive cars with the improved software later during the event.
Musk's acknowledgment of the need for improved software is also a nod to the limits of Tesla's current autonomous driving system, which cannot currently handle all aspects of the road without human intervention.
Tesla's robotaxi fleets will be made up of vehicles owned by customers, who will be able to lend them out to ferry passengers when they'd otherwise be idle. Tesla will take a 20%–30% cut on those fares, according to Musk, who described the business model as a cross between Uber and Airbnb.
What's next: Tesla is scheduled to release its latest earnings report Wednesday, with analysts expecting disappointing financial results.
Go deeper:
Go deeper