Social Security costs projected to surpass income beginning in 2020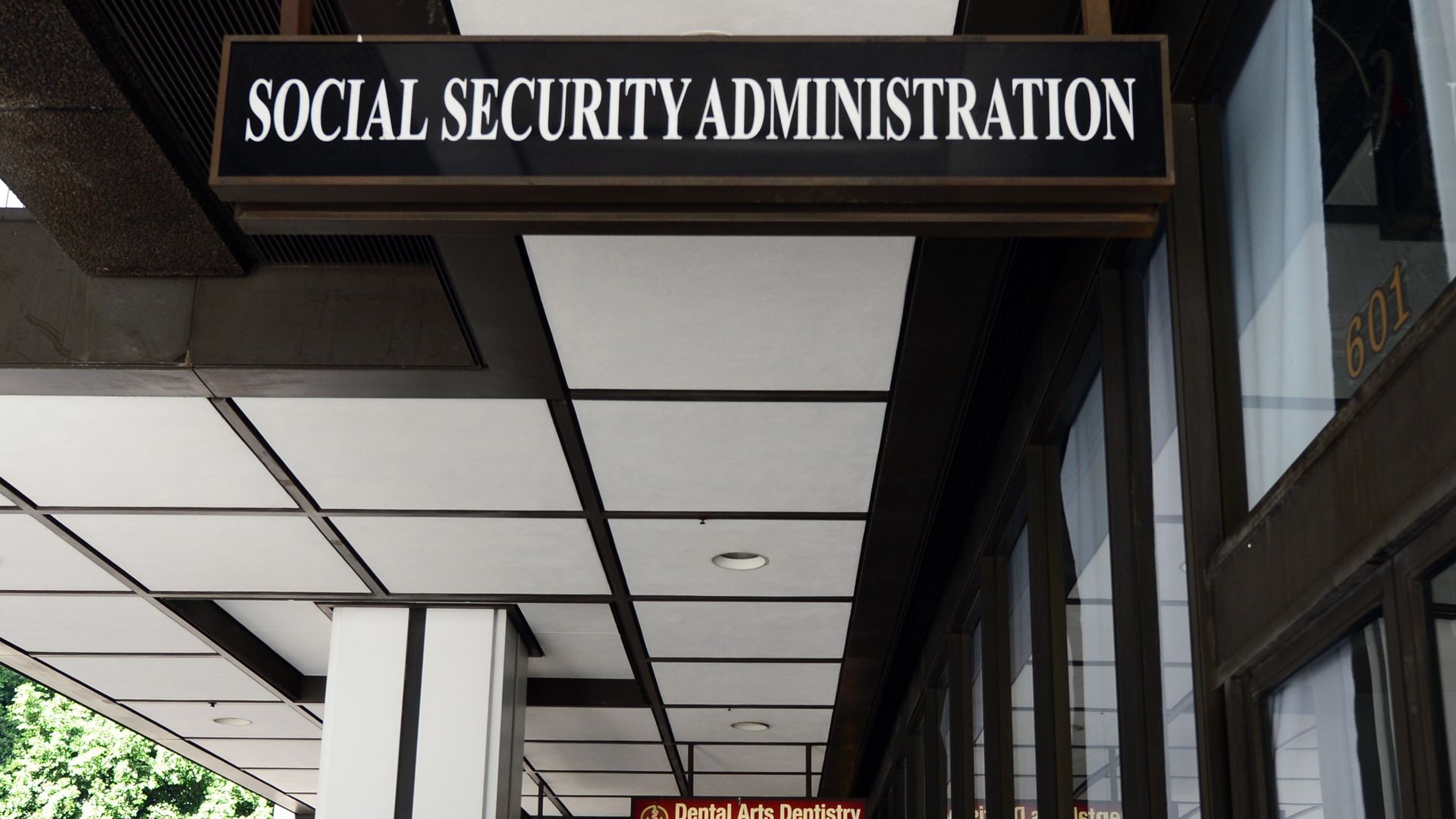 The Social Security program's costs are projected to begin exceeding its income in 2020, according to an annual report from the trustees of Social Security and Medicare.
The big picture: The increasing costs of both the retirement and disability programs that fall under Social Security will cause a financial shortfall for the first time since 1982, forcing the program to tap into its nearly $3 trillion trust fund. Evaluated independently, the retirement trust fund will become depleted by 2034, while the disability reserves will run out by 2052.
Highlights:
According to the report, the shortfall is the result of retiring baby boomers increasing the number of Social Security beneficiaries at a faster rate than covered workers — who belong to "lower-birth-rate generations" — are entering the workforce.
Though disability reserves are expected to be depleted by 2052, that's 20 years later than previously projected, thanks to a continued decline in new disabled-worker applications.
The Social Security and Medicare programs' combined cost are expected to jump from 8.7% of GDP in 2019 to 11.6% by 2035. Most of the rising costs are a result of Medicare getting more expensive, the trustees wrote.
The bottom line, per the report: "The Trustees recommend that lawmakers address the projected trust fund shortfalls in a timely way in order to phase in necessary changes gradually and give workers and beneficiaries time to adjust to them. Implementing changes sooner rather than later would allow more generations to share in the needed revenue increases or reductions in scheduled benefits."
Go deeper