Renewable energy mandates are costly climate policies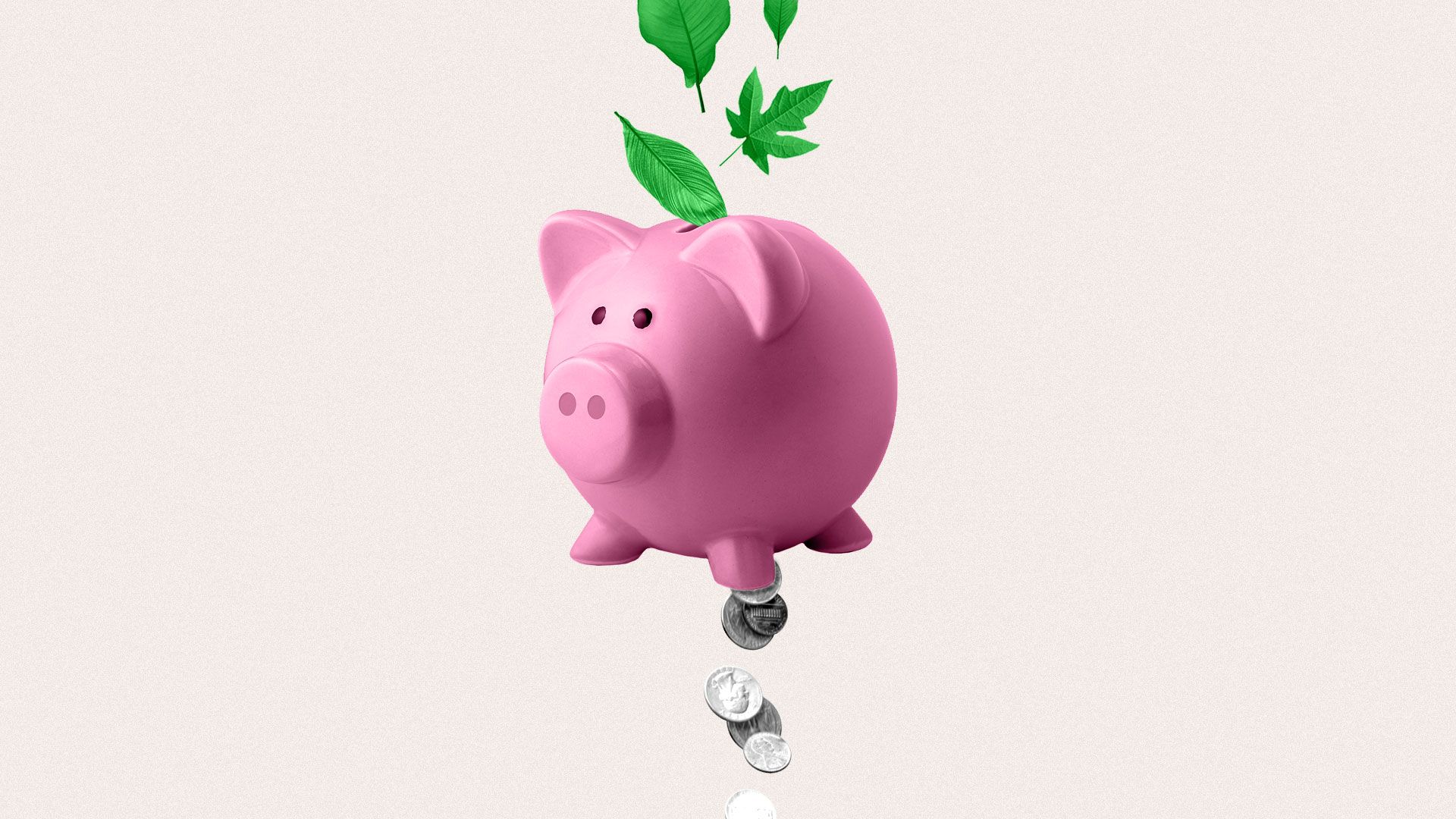 One of the most popular climate-change policies in America — renewable energy mandates — is also expensive, a new study says.
Driving the news: Standards in roughly 30 states that require a portion of electricity to come from renewable sources, mostly wind and solar, are driving up power prices and imposing a high cost to reduce carbon dioxide emissions, according to a new report out today by the University of Chicago.
The big picture: Urgency about climate change is growing around the country, with numerous states ramping up their renewable-electricity requirements and lawmakers in Washington mulling similar policies as proposed in the Green New Deal.
This report, one of the most comprehensive analyses of its kind, questions the conventional wisdom that says these policies are effectively addressing climate change.
"The headline result here and the most important result in the whole exercise: signing up for these policies increases electricity prices, full stop. Second point: what do you get in exchange for that?"
— Michael Greenstone, lead author & director of the university's Energy Policy Institute
Where it stands: The study indicates that such mandates do reduce carbon emissions — but at a far higher cost than more market-oriented policies like a carbon tax, said Greenstone, a former top economic adviser to President Obama.
The report analyzed renewable-electricity standards in 29 states and the District of Columbia, most of which were put in place in the early to mid 2000s.
By the numbers:
Compared to states without such mandates, electricity prices increased 11% seven years after adoption, and 17% after 12 years for the 16 states that have had mandates that long.
The effective price per ton of carbon dioxide emissions reduced ranges from $130 to $460.
These numbers are far higher than both existing and proposed policies imposing direct prices on carbon, like a tax or trading system, which range from under $20 to $50 per ton.
The study estimates that 270 to 659 million metric tons of CO2 have been reduced over the first seven years of the mandates. That's equal to the yearly emissions of up to 143 million cars.
The required renewable-energy share of power generation is just 1.8% higher after seven years with mandates, and 4.2% higher after 12 years.
What we're watching: Those increases are so small because in many cases states had set targets that baked into the equation a lot of pre-existing renewable energy, such as hydropower. That's going to change as states ramp up goals.
At least six states, including New Mexico, New York and Arizona, have recently increased their mandates, and more than a dozen others are considering similar moves, according to the U.S. Energy Information Administration.
The study finds that indirect costs of renewables, such as ensuring backup power for when the sun isn't shining or wind isn't blowing, are driving the high costs, which will likely rise as requirements do.
"We're getting such big costs for not very ambitious amounts of carbon reduction."
— Michael Greenstone
But, but, but: The report will undergo peer review, and it's sure to face scrutiny for its controversial conclusions — which could change in that process.
One expert not affiliated with the study, Harvard University energy fellow Jesse Jenkins, said it inaccurately lumps together state-level mandates.
"You have a very small sample size (only a handful of policies) and lots of potential confounding variables that make it difficult to cleanly estimate the effect," Jenkins emailed after reviewing the report.
Renewable mandates have been wildly successful at increasing renewable energy, which creates jobs and drives profits for renewable-energy companies.
Greenstone said broader mandates that encompass more cleaner-burning sources, such as nuclear power, would likely be less expensive.
Carbon prices have also not proven to work so well either, due largely to the fact many prices are too low to actually change behavior and reduce emissions.
Greenstone concedes that but argues the basic structure of a tax or trading system is more effective because they target carbon itself, instead of mandates that do it indirectly through specific energy types.
"When you don't directly target the thing you're interested in, you can end up with inefficient policies," Greenstone said.
Renewable electricity standards often have broader support among politicians and average Americans than a carbon tax.
It's why carbon taxes are falling out of favor with the public and leading members of Congress while other proposals that appear to favor more mandate-type policies, such as the Green New Deal, are gaining.
Greenstone says the costs are hidden in mandates whereas in carbon prices they're transparent, making the former more politically palpable.
What's next: Join Greenstone and other experts Wednesday for an in-person and online event in Chicago discussing the report, which I'll be moderating.
Disclaimer: I'm a journalism fellow at the University of Chicago's Energy Policy Institute, but I had no involvement in writing or reviewing the study.
Go deeper