Struggling Kraft Heinz fires someone else: Its CEO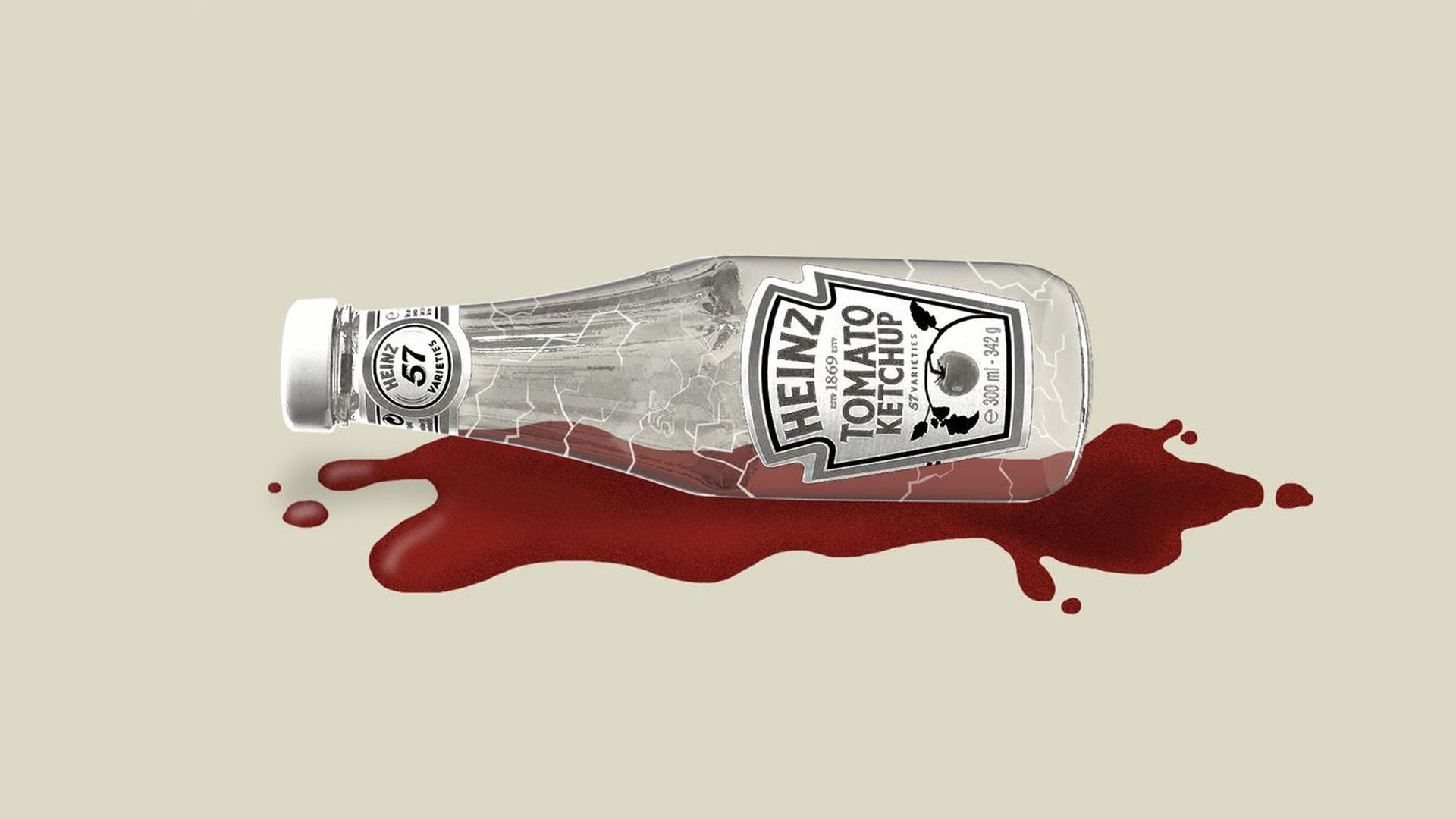 Bernardo Hees is out as CEO of Kraft Heinz, with news this morning that he'll be succeeded by former Anheuser-Busch InBev chief marketing officer Miguel Patricio.
The official story: Slumping sales, a floundering stock price, dividend reductions, massive write-downs and an SEC investigation into accounting and procurement activities.
The unofficial story: Brazilian private equity firm 3G Capital and Warren Buffett paid nearly $24 billion to buy the food giant in 2013, after which 3G embarked on the sort of short-sighted cost-cutting for which Buffett criticizes other private equity firms.
Per Fortune's Jennifer Reingold, at the time: "With Kraft, the short-term profit gains will be major, but can brutal efficiency turn around the secular decline of consumer packaged goods companies? It seems like, in addition to cuts, what Kraft Heinz really needs are some creative thinkers. But they might take up too many chairs at headquarters."
Per CNBC's Lauren Hirsch today: "As Kraft Heinz's sales have stalled, analysts have wondered whether 3G cut too deeply and quickly, starving brands of investment needed for growth. They have questioned whether that approach works without deal-making to give the company needed fat to cut."
The bottom line: 3G is making at least a mild concession, as Hees has been a partner with the firm since 2010. But it still has one of its own as chairman, and Patricio is a veteran of a brewing conglomerate that 3G helped create (first by creating InBev, and later by merging it with Anheuser-Busch).
So change is coming, but slowly... kind of like waiting for ketchup to pour from a glass bottle.
Go deeper