Supreme Court to tackle Trump administration's census controversy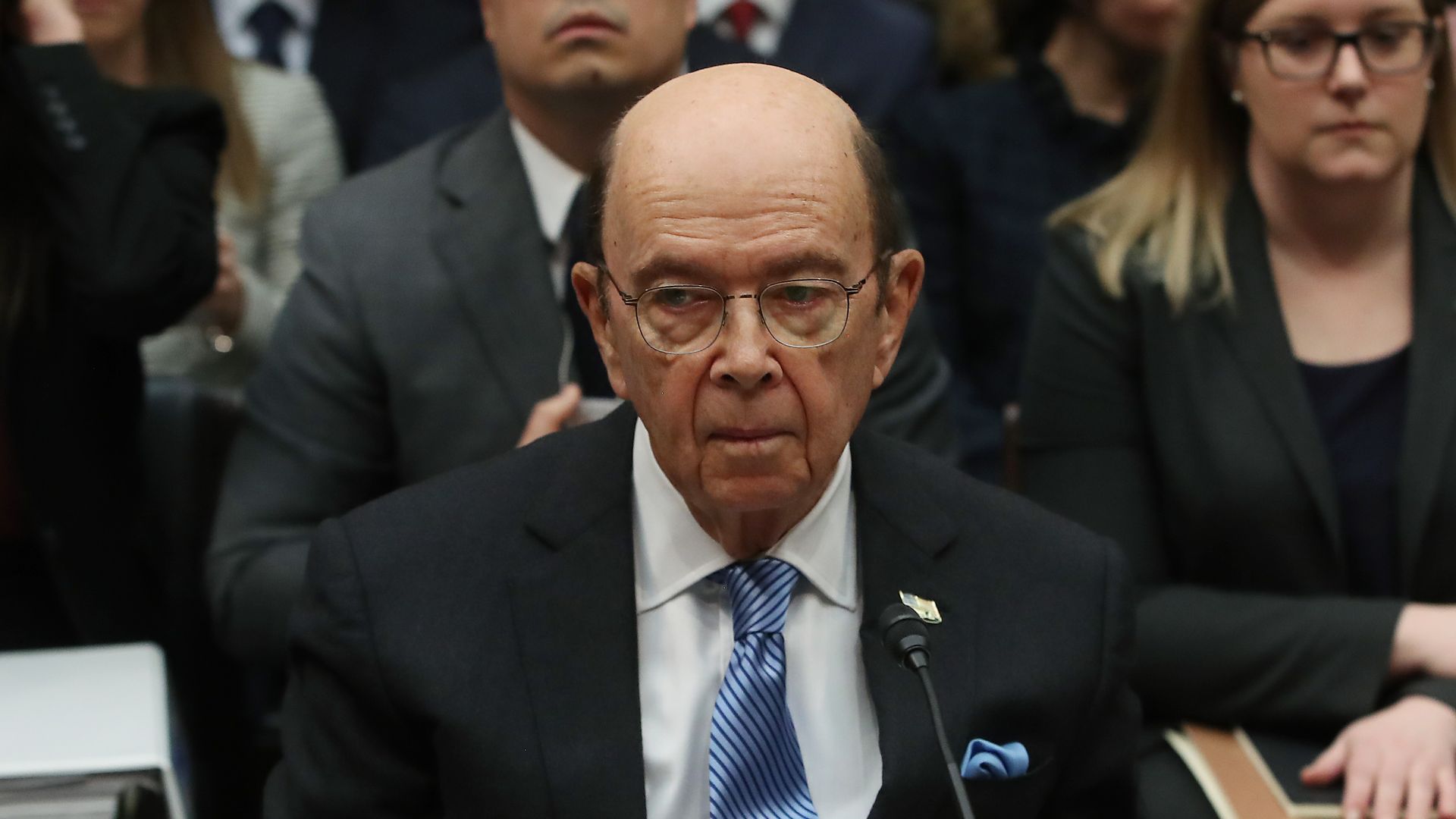 The 2020 Census will redraw the electoral map and guide billions of dollars in federal spending for the next decade. And critics say the Trump administration is skewing those results by adding a question about citizenship to the census.
The big picture: The Supreme Court will hear oral arguments Tuesday over the citizenship question — about whether it's unconstitutional, if it violates other federal laws, and whether this dispute even belongs in court.
Why it matters: The basic point of the census is to figure out how many people live in the U.S., and where. Countless decisions flow from that, including how many seats each state gets in the House. The survey also includes basic demographic questions, including age and sex.
But, Commerce Secretary Wilbur Ross touched off a firestorm last year by announcing the addition of a new question — asking people whether they're U.S. citizens.
Between the lines: The Census Bureau itself told Ross that adding the question would make the census less accurate, because some non-citizens will lie or refuse to fill out the survey. It would probably end up undercounting about 6.5 million people, the bureau said.
Minority communities "stand to lose funding for their schools, housing, infrastructure, and healthcare, among other critical needs, for the next decade if the citizenship question is allowed to go forward," the Brennan Center for Justice said in a brief to the Supreme Court.
Critics believe that's the whole point, and sued.
They said the process by which this happened doesn't support Ross' stated reasons for doing it, citing internal communications as well as the fact that he passed up other alternatives the Census Bureau said would be more accurate.
A federal judge in New York sided with Ross' critics earlier this year, saying he didn't follow the processes laid out in federal law and calling his reasoning a mere pretext.
The other side: The Justice Department argues, first and foremost, that this isn't the courts' business, as the Commerce secretary has considerable authority over the census.
On the merits, the administration says this question is no big deal — it's been asked before (though usually of smaller samples) — and that the risk of under-counting is mere speculation.
The lower court "strained to read every statement and action of the Secretary in the worst possible light," DOJ argues.
What's next: A ruling is expected by June.
Go deeper