Protests engulf Paris a week after Notre Dame fire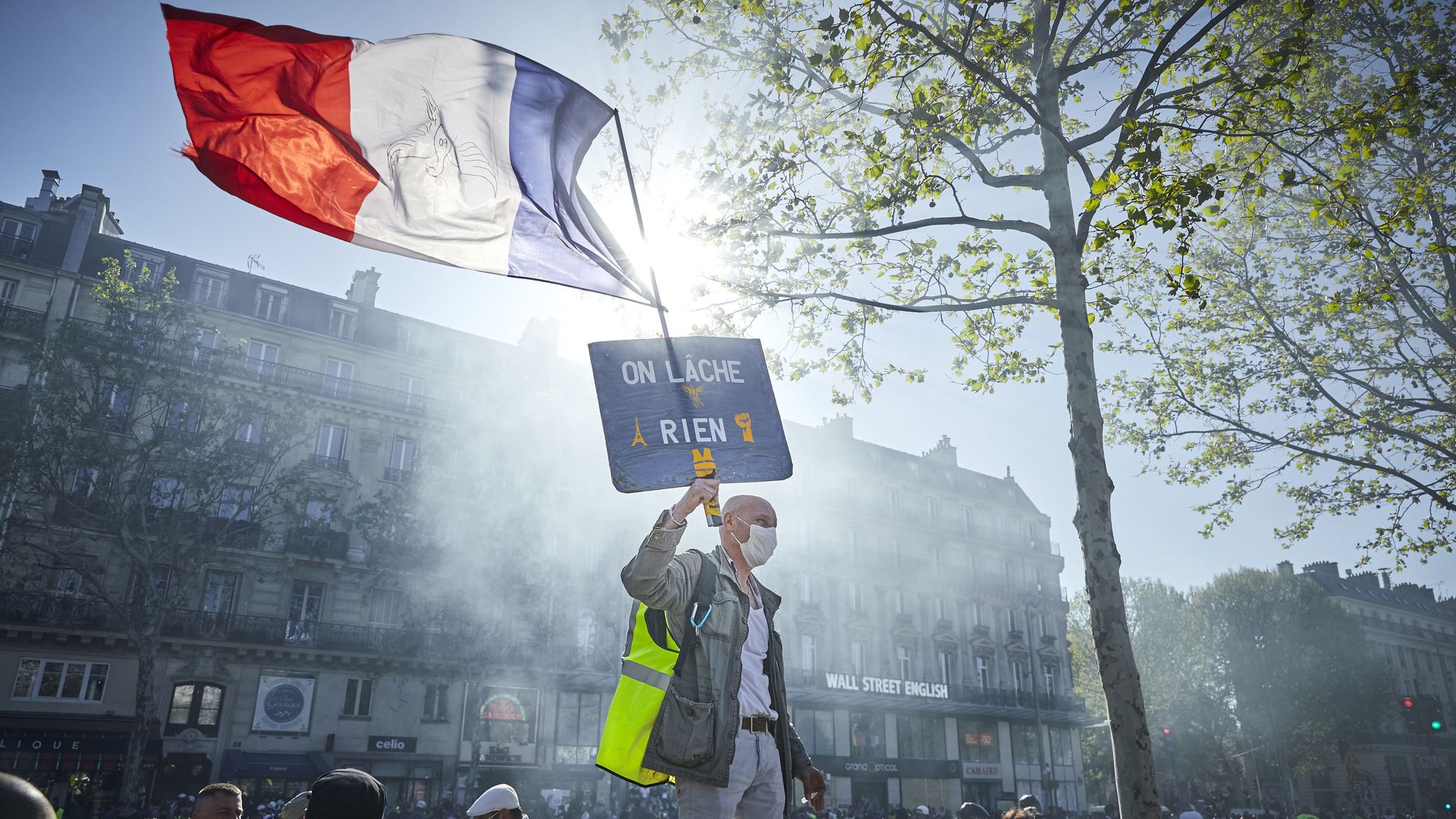 After nearly $1 billion was promised by wealthy French families to swiftly restore the Notre Dame Cathedral that went up in flames last Monday, Yellow Vest protesters convened for the 23rd consecutive week, setting the streets ablaze, denouncing the hypocrisy of the elite and disappointment with the government for letting the country's working-class to struggle, reports the Wall Street Journal.
Details: Nearly 9,000 people rallied, using the week's tragedy as a platform and gathering for what began as a peaceful protest, but became violent as the activists smashed windows, set cars on fire and clashed with officers, reports Al-Jazeera. Parisian authorities used water cannons, stun grenades and tear gas, detaining 137 people by early afternoon and spot-checking more than 14,000 people. 
Go deeper: French cities ban yellow vest protests after Champs-Élysées violence
Go deeper