Flint residents can sue federal government, judge rules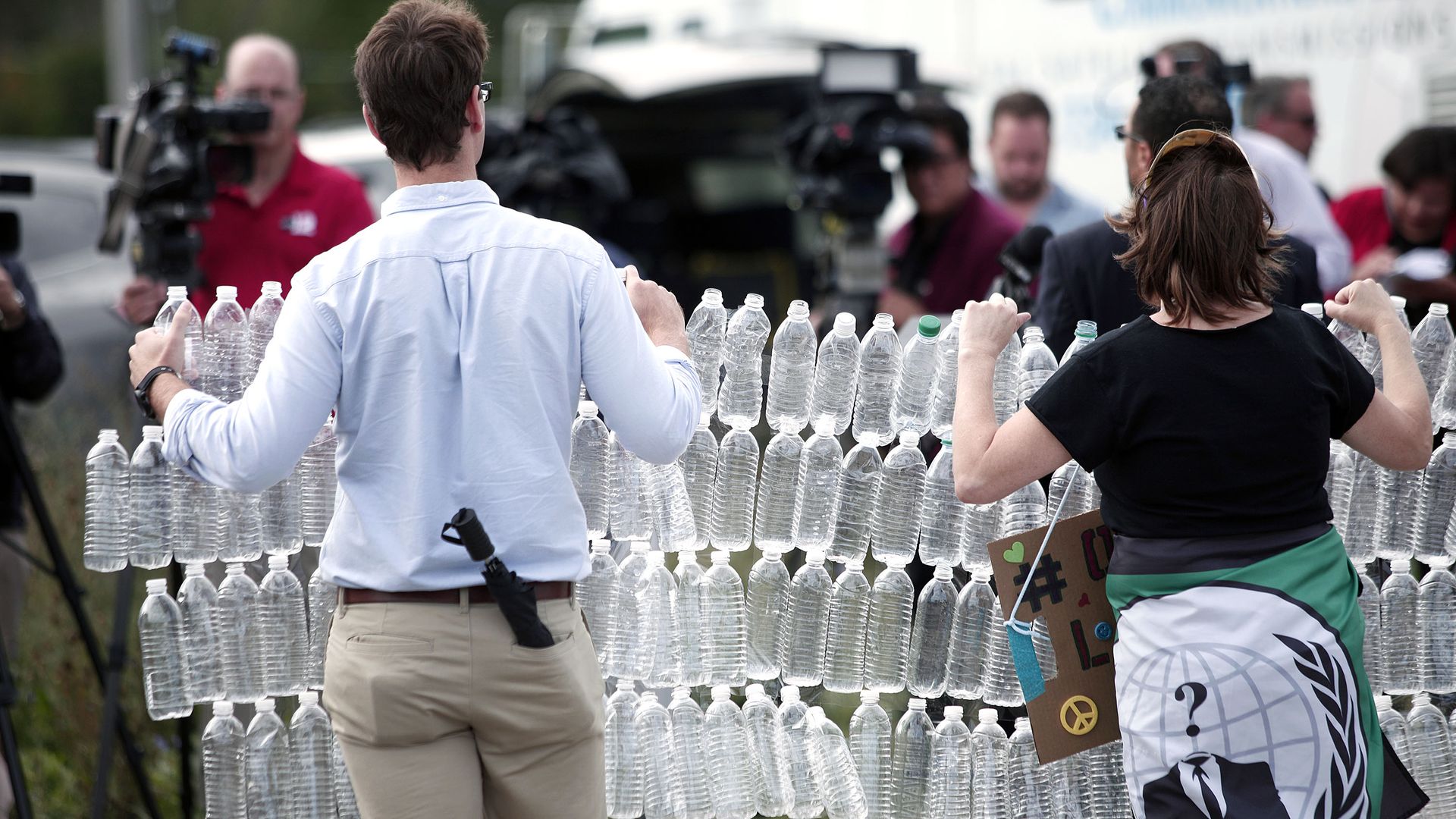 A federal judge ruled on Thursday that Flint, Michigan residents can proceed with more than a dozen lawsuits against the Environmental Protection Agency and the federal government in connection with increased levels of lead in the city's water supply, CNN reports.
By the numbers: Fetal death rates jumped by 58% in Flint after the city's water was found to be contaminated with high levels of lead in 2014 and 2015, and fertility rates for women dropped by 12%, per a 2017 study. Fifteen state and local officials have been criminally indicted in connection with the Flint water crisis, 4 of whom were charged with involuntary manslaughter.
"The impact on the health of the nearly 100,000 residents of the City of Flint remains untold. It is anticipated, however, that the injury caused by the lead-contaminated public water supply system will affect the residents for years and likely generations to come."
— US Judge Linda V. Parker in Thursday's ruling
The other side: The EPA declined to comment on Thursday's ruling, which stated that the federal government is not immune to legal action in these cases, according to CNN.
Go deeper