What we're driving: 2019 BMW X7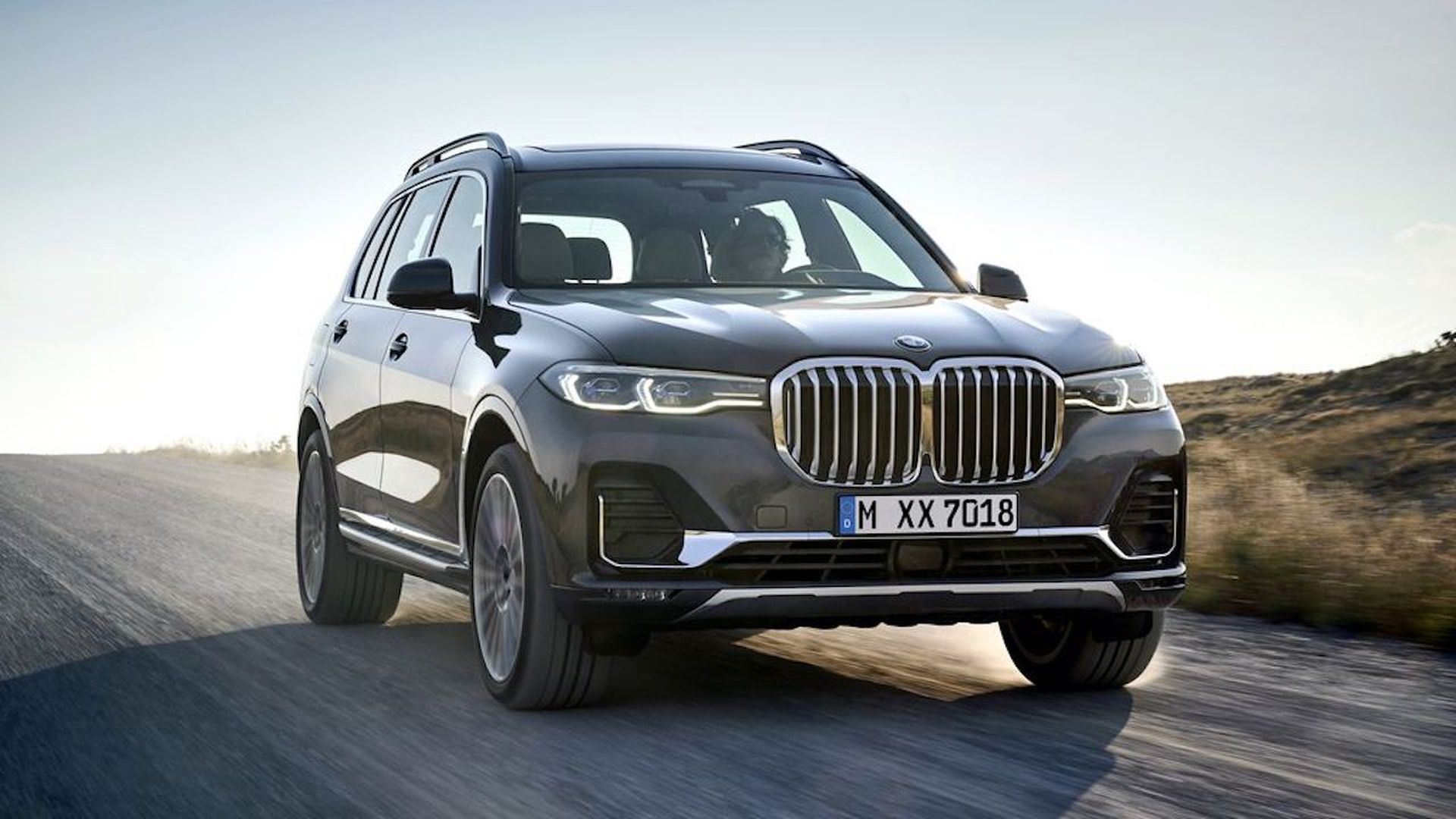 This week I'm driving the 2019 BMW X7, the newest and largest SUV in the German luxury manufacturer's lineup, with a sticker price of $85,445.
Why it matters: BMW is best known for producing ultimate driving machines, so I zeroed in on the ample driver-assistance features in this jumbo-size Bimmer to see how well the machine actually does the driving.
Details: Besides standard driver-assistance warnings for blind-spot detection, lane departure and front and rear collision, the X7 xDrive40i also comes with BMW's $1,700 Drivers Assistance Pro package.
The package includes an active lane-keeping feature for highway driving and can assist in stop-and-go traffic up to 37 miles per hour.
The system uses a driver-facing camera in the instrument cluster to monitor the driver's eye and nose position to determine if the person is paying attention.
As long as they're attentive, they can take their hands off the wheel for 30 to 50 seconds at a time.
The bottom line: Compared to other driver-assistance technologies I've tried, the BMW X7 seemed heavy-handed. I often felt like I was competing for control, rather than being assisted.
But the traffic jam assistance was a welcome relief when we hit heavy traffic outside Toronto.
One other fun feature: The X7 also has the gesture-control feature introduced on the BMW 7 Series sedan, which lets you adjust the audio volume with the twirl of a finger. We had fun talking with our hands and playing around with different gestures to see what would happen.
But in the end, we were left wondering: What's wrong with a knob?
Go deeper