Argentina's Mauricio Macri has the country in a "Macrisis"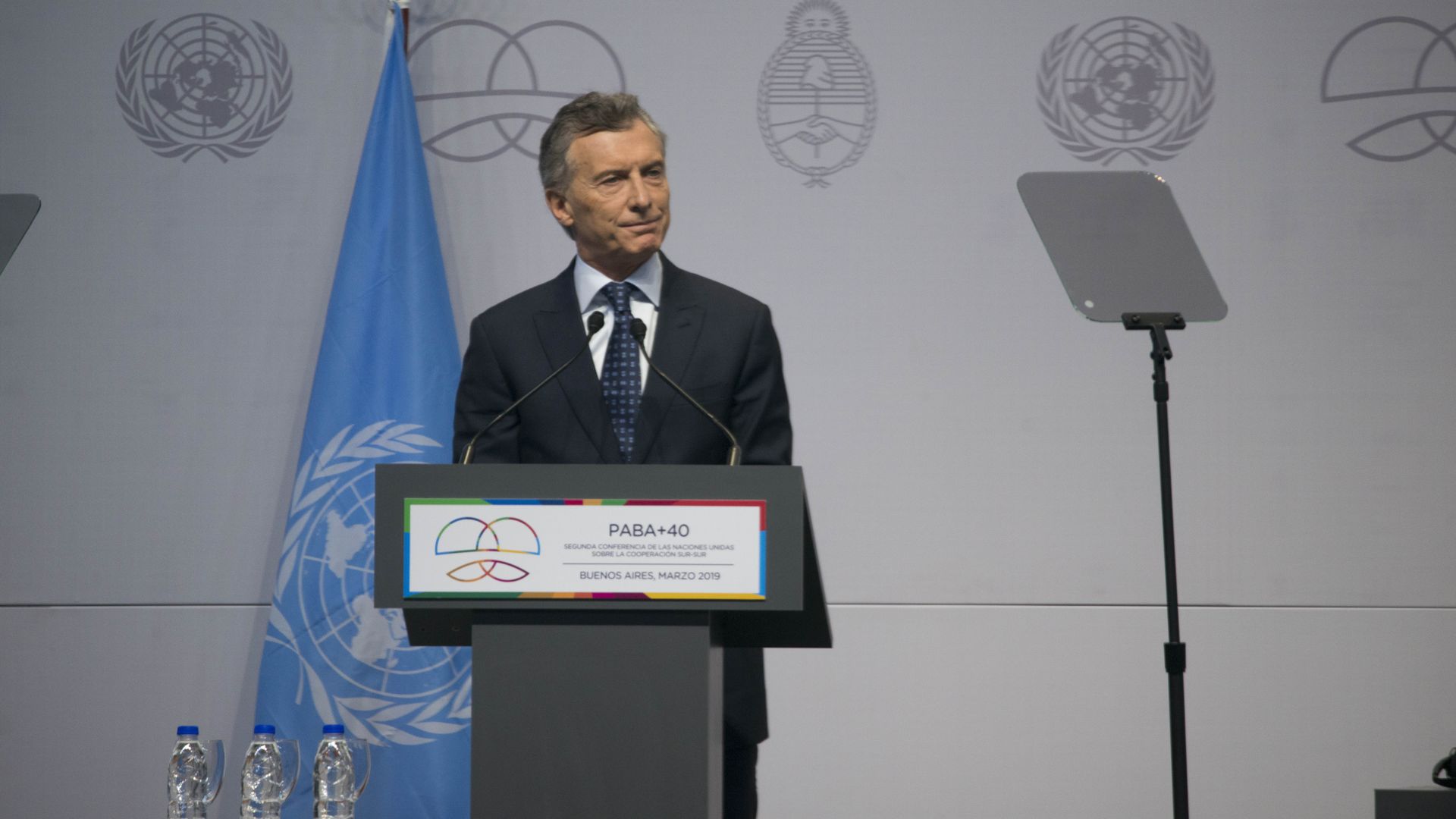 Argentine President Mauricio Macri came to office as a pragmatic businessman who was going to save Argentina's government and economy from socialism. As this year's presidential election approaches, socialism isn't looking so bad.
What's next? Investors are beginning to fear the worst — that Macri will lose this year's election to former President Cristina Fernandez de Kircher, who defaulted on the country's sovereign debt in 2014, which was issued as partial compensation for the previous default in 2001.
"I truly believe that if Cristina wins, we're looking at defaults," said an investor who was not authorized to speak publicly about the issue. "Given the state of the economy, her election would just crash the market."
Where it stands: The central bank has raised interest as high as 65% to cut down inflation, but has only choked off the country's growth, pushing it into recession. The central bank is now fixing the exchange-rate band, or instituting currency controls, while the government freezes prices on 60 food products until October.
Argentina's consumer price data showed that inflation rose last month to 54.7% year-over-year, the highest level on record. Consumer prices rose 55%.
Poverty in the country rose to 32% at the end of 2018, up from 25% the prior year.
Unemployment rose to 9.1% and the country's GDP fell 6.2% from a year ago.
The dollar recently traded at 44 pesos, almost triple the rate when Macri took over as president and its weakest rate ever.
Catch up quick: Argentina was an investor darling when Macri came to office in 2015, reaching a settlement with the creditors and levering the country up with new debt, including a 100-year bond investors said was issued largely out of hubris.
Argentina's government expects to pay a total of $13.3 billion in bonds maturing in 2019, according to Reuters, including $5.9 billion in dollar-denominated bonds, which get more expensive as its currency depreciates.
A $56 billion loan from the IMF is helping pay off the current obligations, but that too will need to be paid back.
The bottom line: Fortune's Kenneth Rapoza writes that things are starting to look "terrible" for Macri.
"The 'Macrisis' will bring volatility, opportunities for the speculators and suffering for the real people," Fernando Pertini, chief investment officer for wealth management firm Millenia Costa Rica told Fortune. "I doubt this suffering population will keep voting for him."
A recent poll by polling firm Synopsis has Macri losing in all 3 likely election scenarios with the expected alternative candidates and at least 7 points behind.
Go deeper: The relative safety of sovereign debt
Go deeper