Ukraine's TV president on verge of turning fiction into reality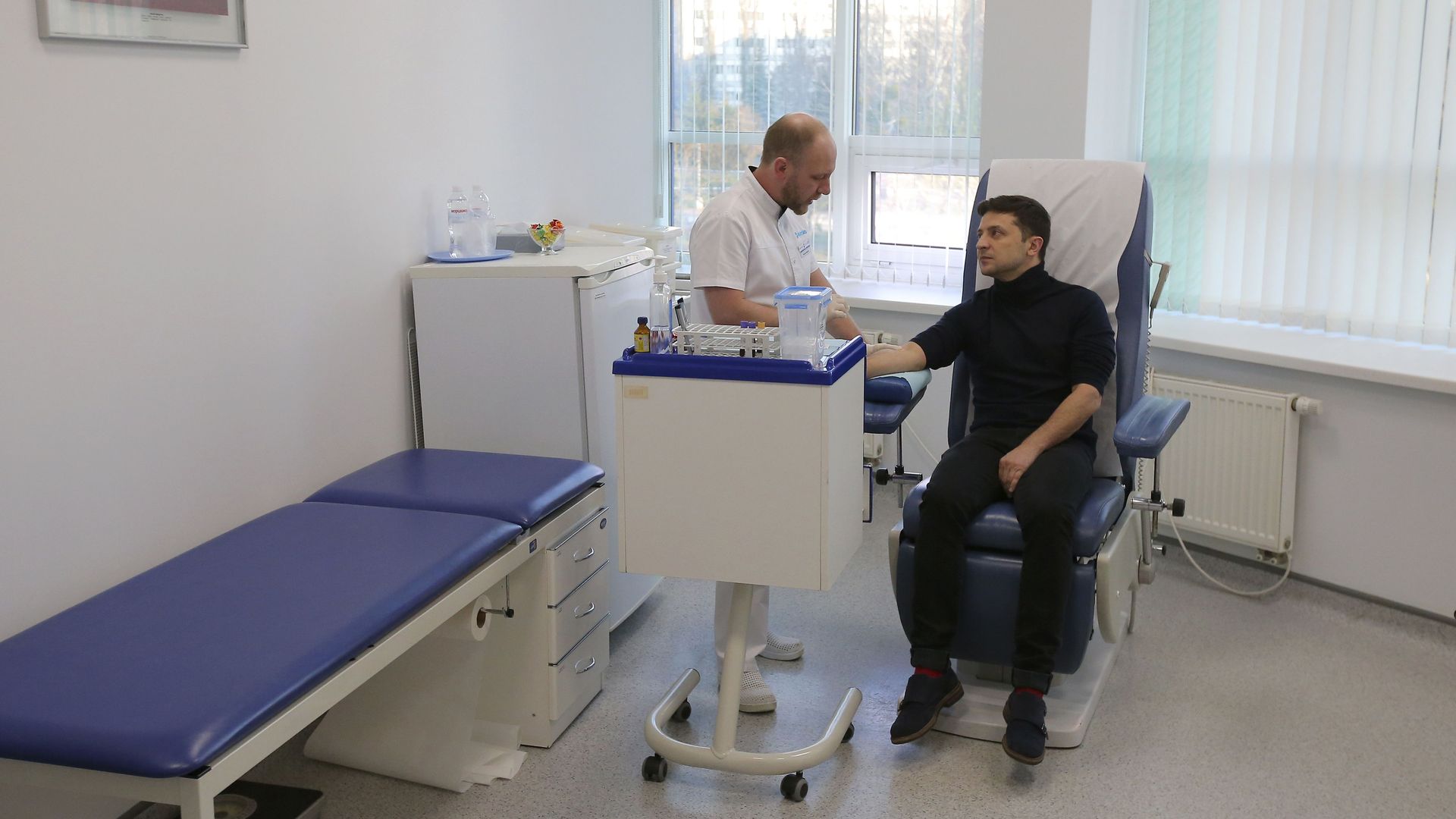 Ukraine appears to be 3 days away from electing a man best known for playing a president on TV as its actual president.
Why it matters: One recent poll shows Volodymyr Zelensky leading incumbent President Petro Poroshenko by a whopping 47 points ahead of Sunday's runoff. It's all the more remarkable because Zelensky has hardly campaigned and has few clear policy positions.
Poroshenko's unpopularity is tied to his failure to tackle corruption. The president has suggested the inexperienced Zelensky would be a dream come true for Vladimir Putin.
What to watch: Zelensky is slated to debate Poroshenko on Friday in front of a crowd of up to 60,000 at Ukraine's national stadium.
Claire Kaiser, an expert on Eastern Europe at McLarty Associates, says that if Zelensky wins, he'll have to build a strong national security team and send an early signal he has a handle on foreign policy.
"Anyone running the show in Ukraine has the dual challenge of managing the economy and finding some sort of solution to the war in the East," she says.
Kaiser says Zelensky hasn't sent any signals that he plans to shift Ukraine's orientation away from Europe and the U.S., so while "there will definitely be a getting to know you phase," U.S. policy toward Ukraine is unlikely to change significantly.
Go deeper