Report: Rick Perry plans to leave Trump administration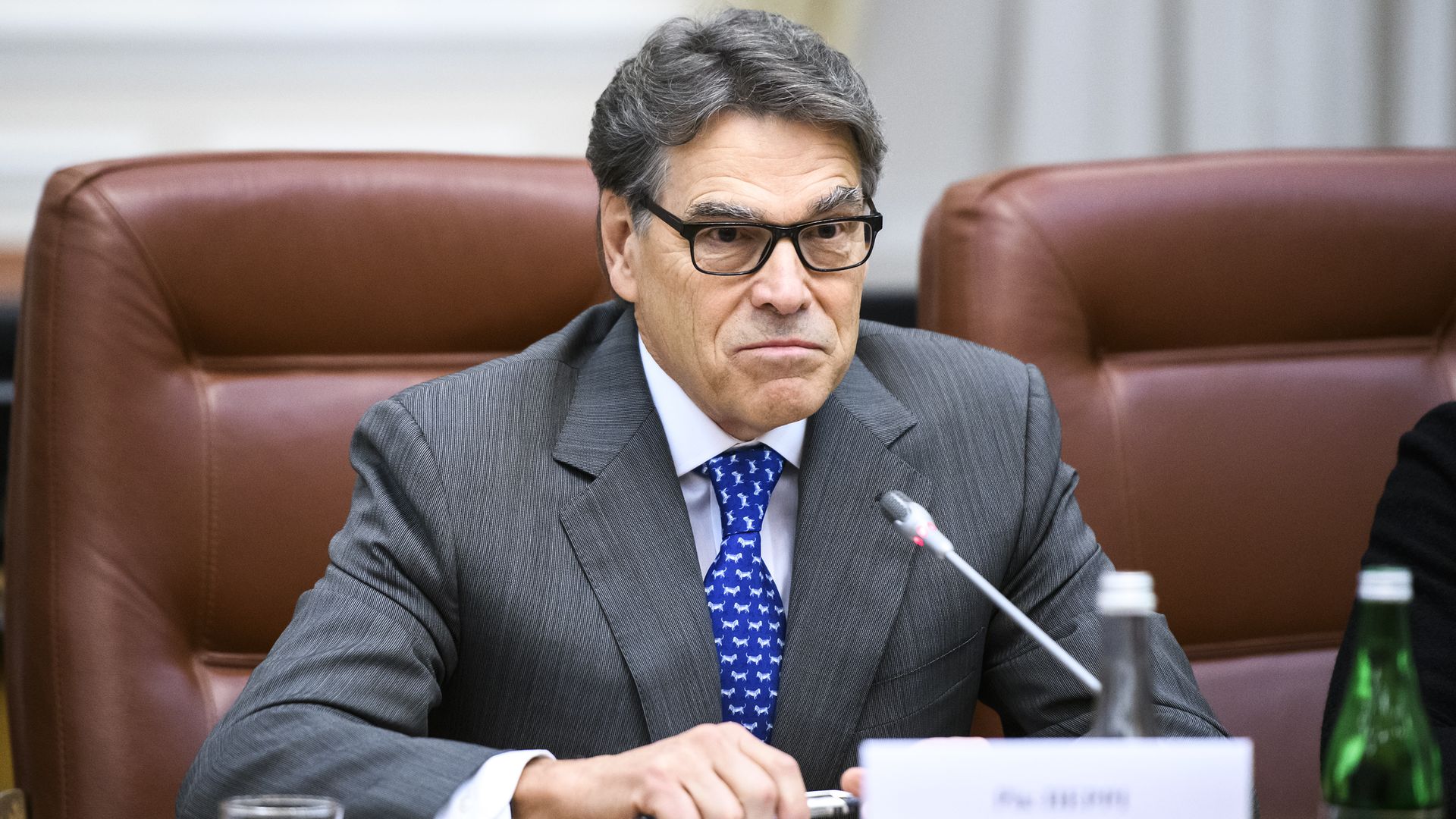 Energy Secretary Rick Perry is preparing to leave his post in the Trump administration and he's finalizing the terms of his departure, Bloomberg News reported Wednesday, citing 2 people familiar with the plans.
Details: The former Texas governor's exit wasn't imminent and he still hadn't made up his mind, but he'd been seriously considering quitting for weeks, according to Bloomberg News. In a statement provided to Axios and other outlets, Department of Energy spokeswoman Shaylyn Hynes denied the report. "He is happy where he is serving President Trump and leading the Department of Energy," she said.
Why it matters: Perry occupies an unusual spot in President Trump's cabinet. He's avoided the types of controversies that sped departures of several other agency heads and appears to have remained in Trump's good graces, unlike many other cabinet chiefs. He hasn't faced the same level of attacks from Capitol Hill Democrats as some others either.
The big picture: On policy, he's an energetic booster for the country's oil, gas, coal and nuclear sectors, yet has distanced himself from White House proposals to deeply slash renewable energy R&D and is a cheerleader for DOE's research labs.
The intrigue: Perry has come up short thus far in one of his highest-profile and most controversial efforts, which is finding ways to directly support economically struggling coal-fired and nuclear power plants at risk of shutting down.
Go deeper