Death of Peru's ex-president Alan García sheds light on its corrupt politics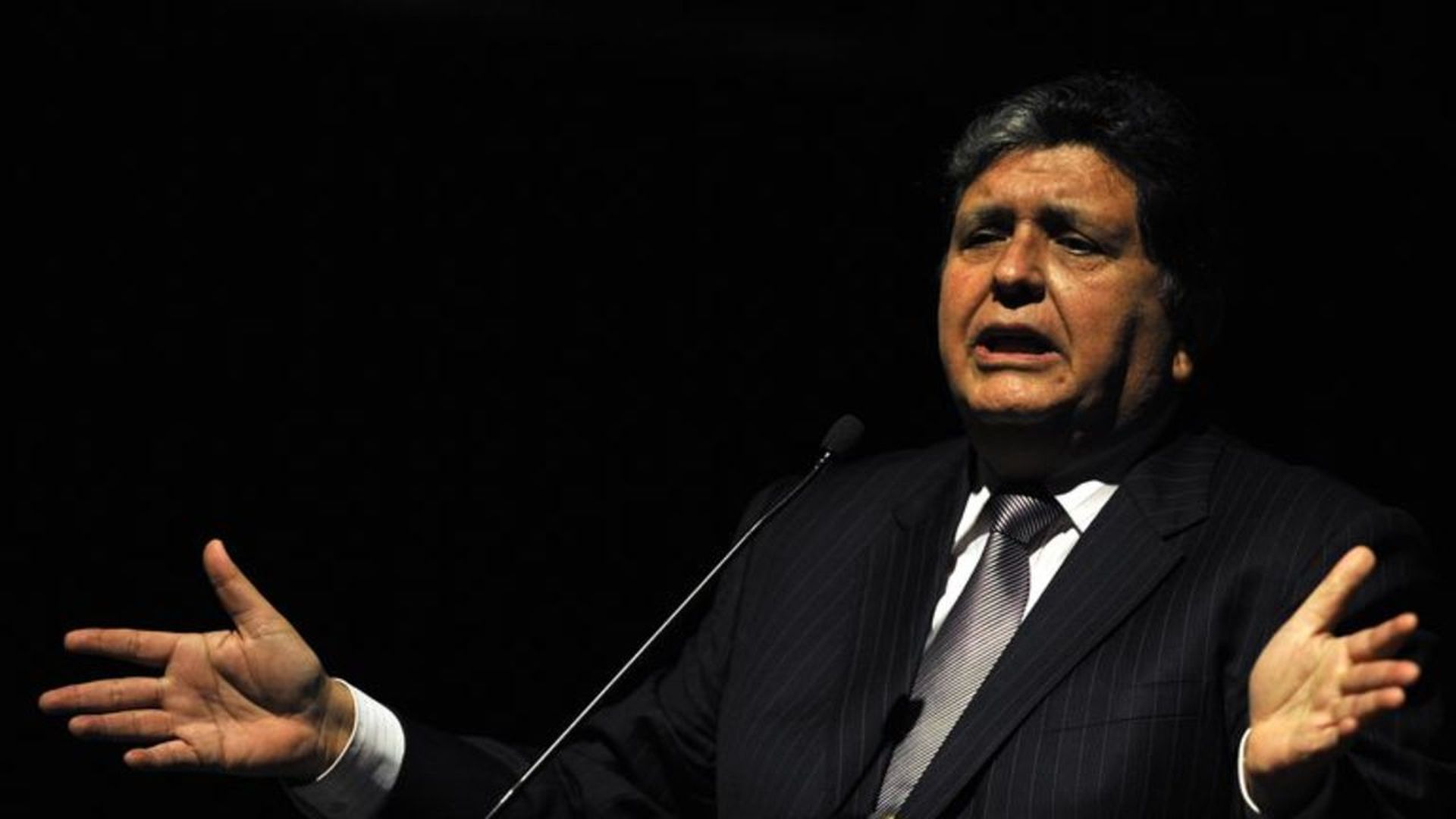 Former Peruvian President Alan García killed himself on Wednesday, reportedly as authorities closed in to arrest him for links to the corruption scandal involving Brazilian construction firm Odebrecht, known as Operation Car Wash, or Lava Jato.
By the numbers: Peru's last 5 former presidents have all been charged with crimes. Three have been sent to jail, 1 is currently on house arrest and the other is an international fugitive.
The big picture: The last president not sought by authorities for graft was Fernando Belaúnde Terry, who left office in 1985 and died in 2002.
Peru's most recent ex-president, Pedro Pablo Kuczynski, was removed from office and eventually sentenced to 10 days in jail over charges a consulting firm he co-owned accepted nearly $1 million in payments from Odebrecht.
Former President Ollanta Humala is currently under house arrest facing allegations he took $3 million in bribes, largely from Odebrecht, during his term from 2011 to 2016.
García served 2 terms as president, most recently prior to Humala, and shot himself in the head as authorities arrived to take him to jail.
Alejandro Toledo has reportedly fled to the United States to avoid trial on corruption charges for taking bribes from Odebrecht.
Alberto Fujimori, who oversaw a 10-year dictatorship in Peru from 1990 to 2000, was sentenced in 2009 to 25 years in prison for crimes against humanity, including killing more than 2 dozen people by military death squad.

Fujimori was freed by Kuczynski in a controversial deal with Fujimori's daughter Keiko, who at the time was leader of the congressional opposition party. But last year he was sent back to prison. Keiko was arrested for taking bribes from Odebrecht in October and sentenced to 36 months pretrial detention.
The state of play: Despite the political chaos, Peru's stock market delivered world-beating returns from the start of 2016 to the end of 2017. An ETF tracking MSCI's Peruvian index (EPU) gained 114% during that time, far outpacing the S&P 500's 43% rise and almost doubling MSCI's broader gauge of emerging market equities, which rose 66%, according to data from Yahoo Finance.
It has since underperformed both indexes.
Go deeper: After Peru's president, regional anti-corruption wave finds next targets
Go deeper