Renewables are pulling ahead in formerly coal-heavy states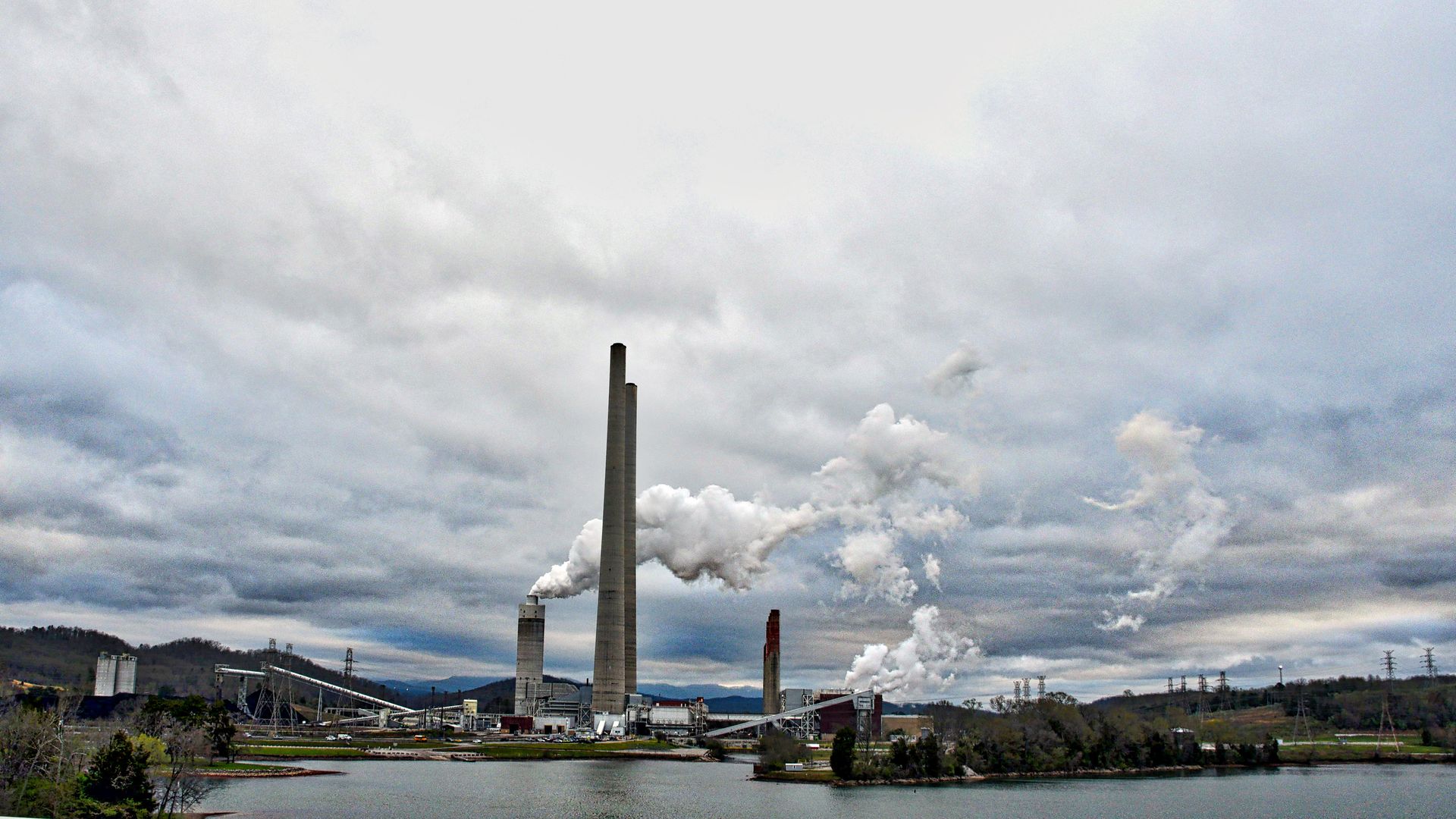 Thanks to the declining costs of wind and solar energy, Idaho, Colorado, New Mexico and other states have made plans to retire old coal plants early — paving the way for deeper penetration of clean energy.
The big picture: At least 36 gigawatts (GW) of the country's 260 GW of existing coal generation are forecast to close by 2024, continuing the trend from last year's record 15 GW of coal retirements. These transitions are often moving ahead without political pressure and in states that lack renewable energy mandates.
Context: Coal plant retirements are likely to accelerate in the years ahead, even in the absence of federal climate policy efforts associated with a Renewable Portfolio Standard or the Green New Deal, according to a recent study from Energy Innovation.
In 2018, 74% of the existing U.S. coal fleet was at risk, meaning plants could be replaced with new local wind or solar for less than their coal operational costs. By 2025, at-risk coal increases to 86% of the country's fleet.
In 2018, 93 GW of existing U.S. coal capacity was substantially at risk from new wind and solar, meaning that building local renewables costs at least 25% less than existing coal operations. By 2025, substantially at-risk coal increases to 140 GW of the current 260 GW in operation.
What's happening:
Yes, but: Southeastern states and those in the Northeastern PJM grid are shielded from market forces by capacity payments and regulated markets that limit competitive pressures.
The bottom line: The economic case for reducing new and existing coal investments continues to improve, which explains in part why federal and state efforts to subsidize coal haven't done much to slow the number of plant retirements.
Justin Guay directs global climate strategy at the Sunrise Project and advises the ClimateWorks Foundation.
Go deeper