DNC pumps brakes on Jay Inslee's proposal for climate change debate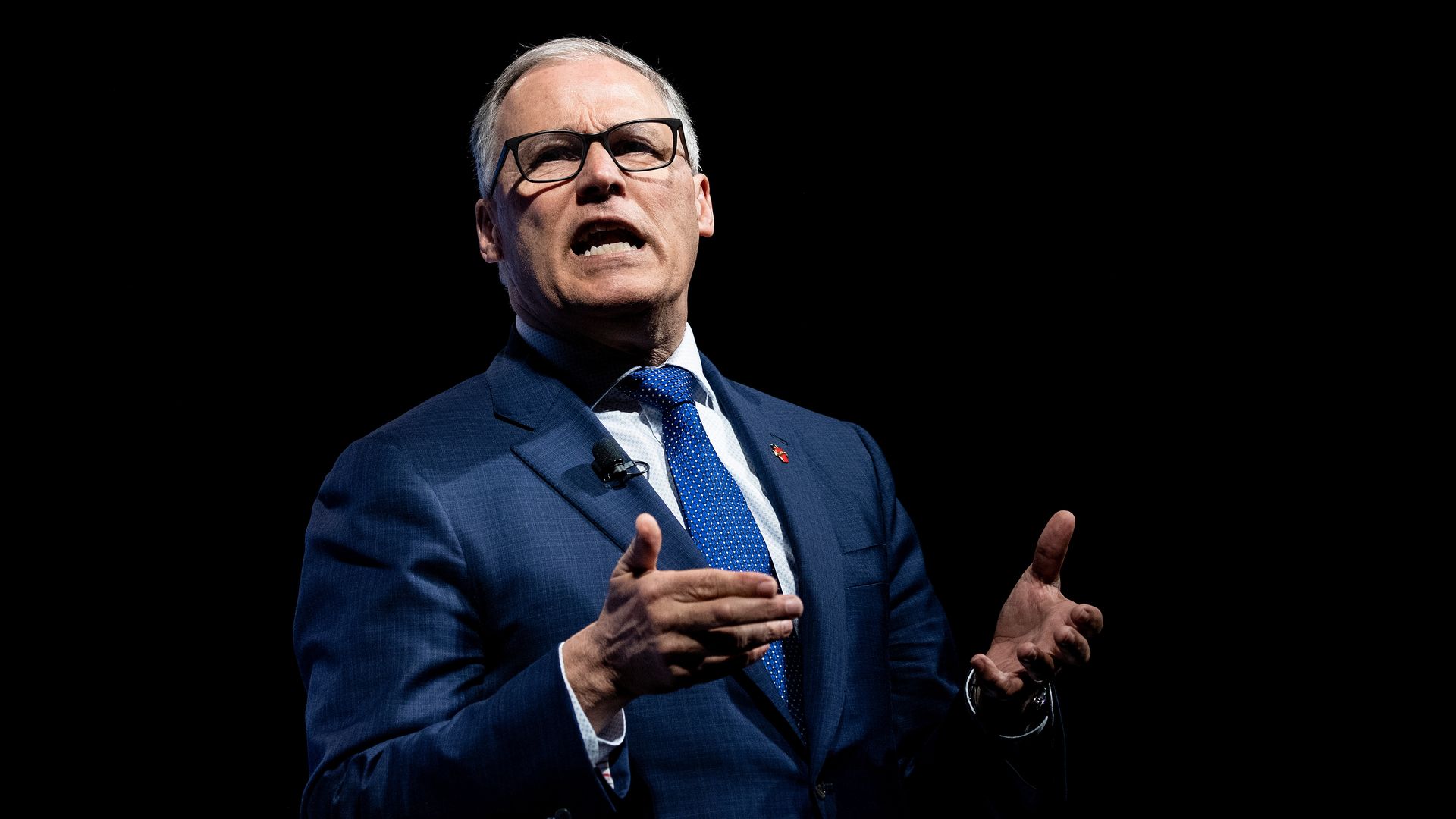 Washington Gov. Jay Inslee, who is running a climate-focused (and longshot) 2020 campaign, last night asked the Democratic National Committee to set up a debate focused solely on climate change.
What he's saying: "This can't be a one-off question where candidates get to give a soundbite and move on," Inslee, who launched a petition, said in a statement. "Climate change is at the heart of every issue that matters to voters, and voters deserve to hear what 2020 presidential candidates plan to do about it."
But, but, but: The DNC offered an extremely noncommittal statement last night, even as the party emphasized the topic's importance and said Republicans "refuse to even acknowledge that climate change is real."
What they're saying: Communications director Xochitl Hinojosa said the DNC's goal is to provide candidates a platform for "vigorous discussion" on topics including the economy, climate and health care. She added:
"Democrats are eager to put forward their solutions to combat climate change, and we will absolutely have these discussions during the 2020 primary process."
"The DNC is currently ironing out the details for all 12 debates and will work with the networks to ensure that Democrats have a platform to discuss these issues directly with the American people."
Go deeper: Inside the climate election of 2020
Go deeper