Former president of Peru Alan García dies from self-inflicted gunshot wound during arrest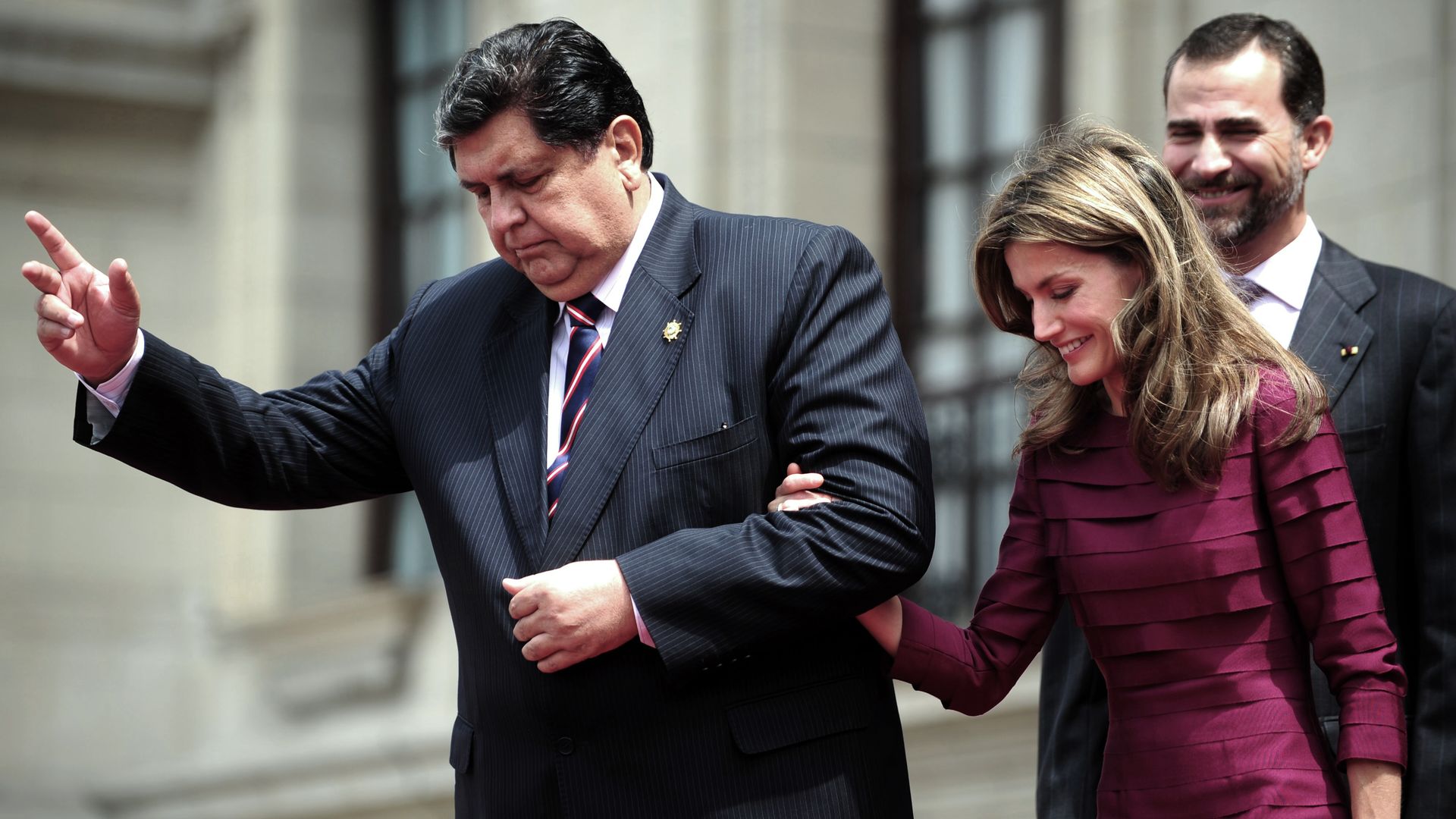 Former Peruvian President Alan García shot himself in the head on Wednesday, the New York Times reports, and has been confirmed dead.
Details: García, who was 69 years old, was taken to the hospital in Lima in critical condition. His personal secretary, Ricardo Pineda, verified García's death, explaining to a Peruvian radio station that as authorities arrived at his home with an arrest warrant, García locked himself in his bedroom and shot himself. He was then taken to a hospital shock unit.
Background: García served as president from 1985 to 1990 and again from 2006 to 2011, helping the country through economic hurdles in his first term and fostering growth in the early 2000s. He faced charges involving a Brazilian construction firm that admitted to $800 million in payoffs in return for attractive contracts. Per the New York Times, ongoing investigations targeted other Peruvian leaders, including Pedro Pablo Kuczynski, who was detained last week.
Go deeper