Egypt's parliament paves way for Sisi to rule until 2030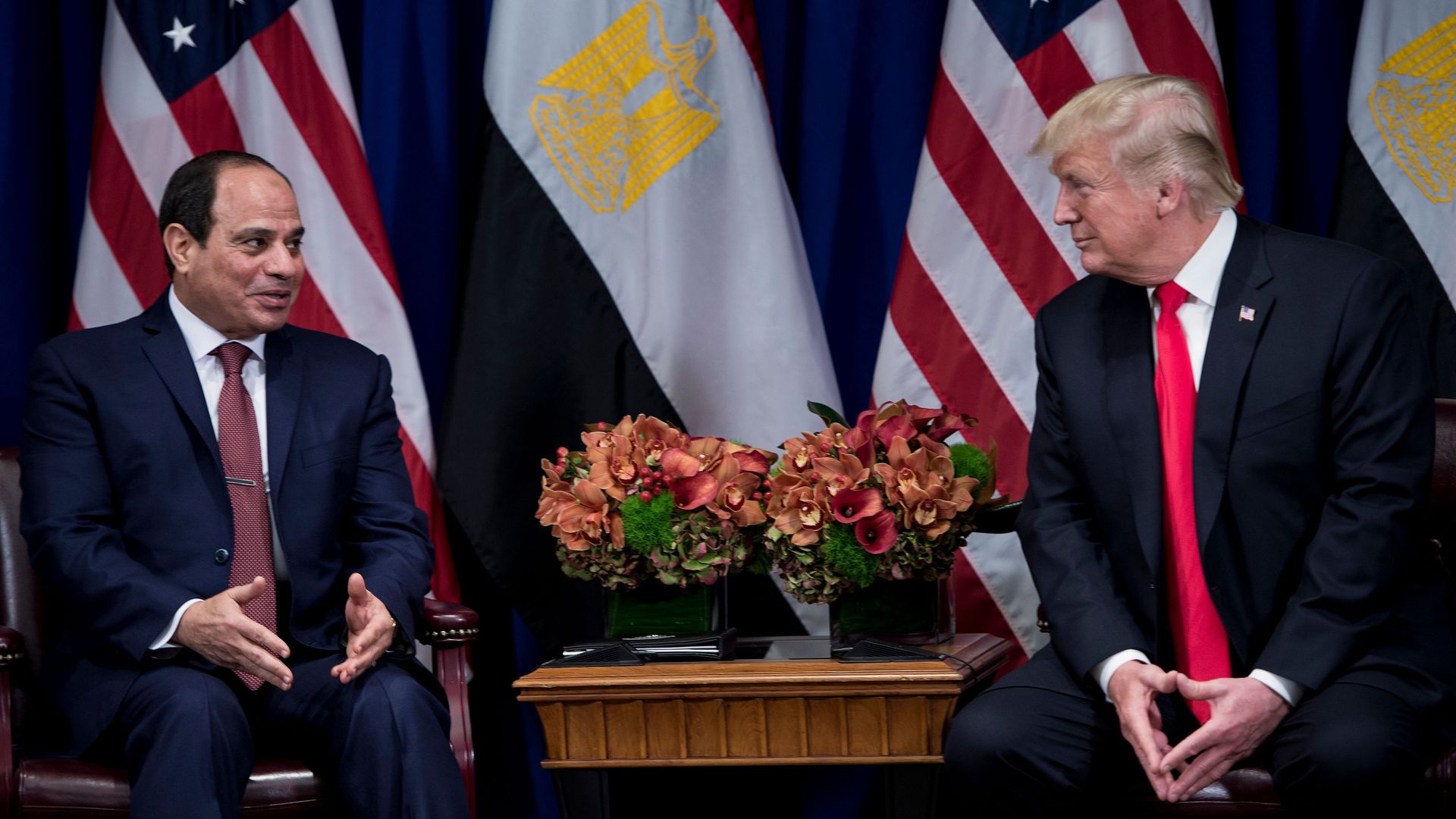 Egypt's parliament has passed a constitutional amendment that would allow President Abdel Fattah el-Sisi, who took power following a 2013 military coup, to remain in office until 2030.
Details: The amendment would change the length of presidential terms from 4 to 6 years and includes a provision that would extend Sisi's current term and allow him to run once more before facing term limits. The changes must be approved in a referendum, though that might not be too difficult — Sisi won a sham presidential election last year with 97% of the vote.
Why it matters: Sisi rules Egypt as a dictator, and his brutal crackdowns on dissent have seen thousands jailed. He remains a close U.S. ally, however, and President Trump called him a "great president" during a White House visit earlier this month.
The big picture: Elsewhere in North Africa, dictators are falling. Sudan's Omar al-Bashir and Algeria's Abdelaziz Bouteflika are out following mass protests. Egypt's Hosni Mubarak was toppled in the Arab Spring of 2011, but 8 years later another Egyptian dictator is settling in for a long rule.
Go deeper