A legal bright spot for nuclear power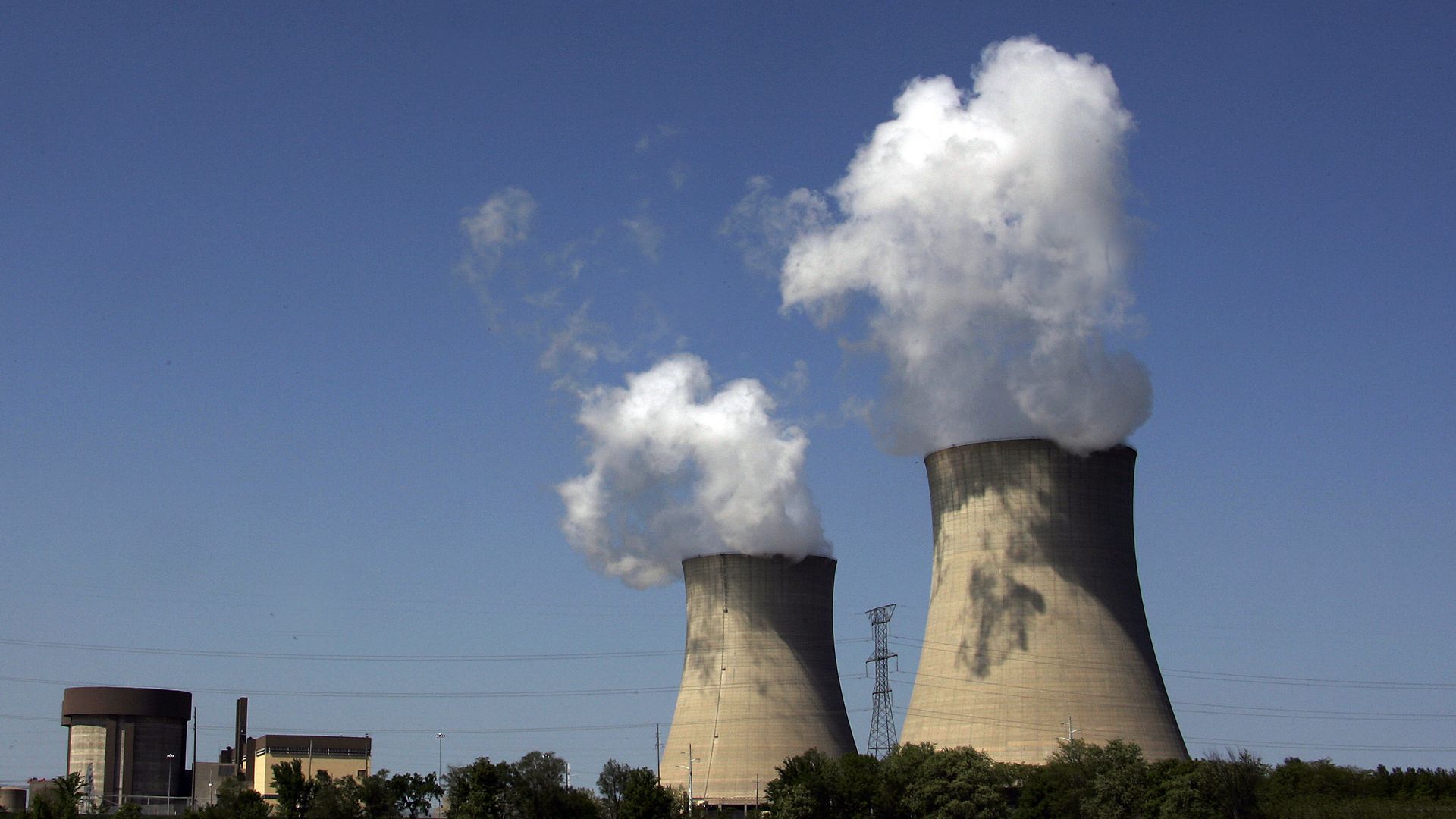 The Supreme Court yesterday declined to take up challenges to appellate rulings that upheld state subsidies in Illinois and New York aimed at keeping nuclear plants from shutting down.
Why it matters: A number of climate advocates fear that allowing substantial amounts of nuclear generation — which is facing stiff market pressures — to go offline will be a major setback.
The decision not to hear the cases is also important because some other states have crafted or are weighing plans to preserve their nuclear generation.
What's happening: Here's Utility Dive on the high court's refusal to hear the challenges to so-called zero emissions credits programs in 2 states...
"Since New York and Illinois approved their nuclear supports in 2016 and 2017, respectively, Connecticut and New Jersey have enacted programs to preserve the generators threatened with early retirement because of competition from natural gas and renewables."
Lawmakers in Pennsylvania and Ohio are weighing nuclear subsidies as well, they note.
What they're saying: The rejection of the petition to review the appellate rulings affirms that "states have broad legal authority to enact programs that pay clean energy generators for their production of zero-emission energy," Harvard electricity law expert Ari Peskoe said in comments circulated to reporters.
Go deeper