Greta Thunberg tells EU lawmakers to focus more on climate instead of Brexit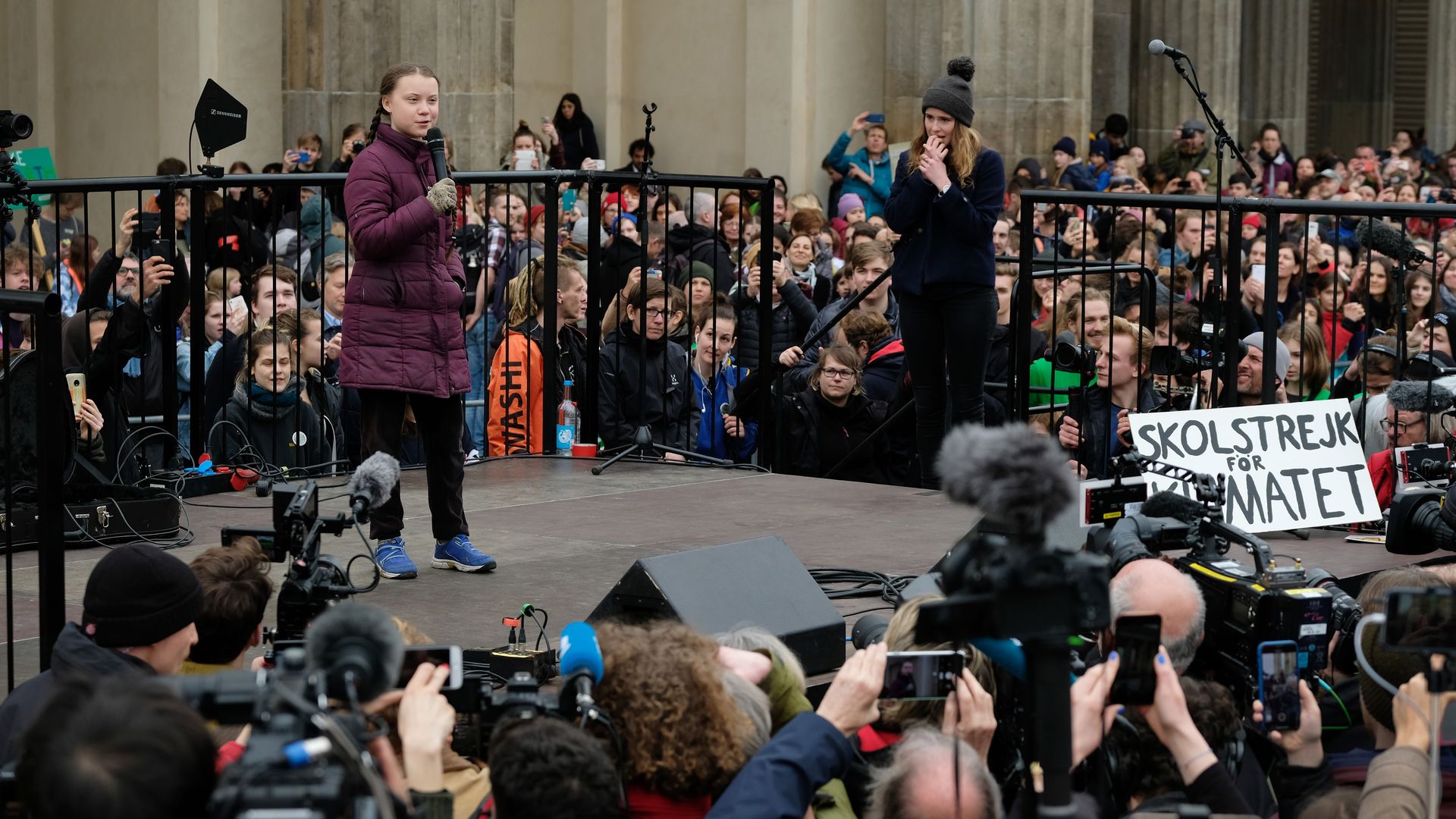 16-year-old Swedish climate activist Greta Thunberg spoke at the European Parliament on Tuesday, criticizing the EU for holding multiple emergency summits on Brexit but "no emergency summit regarding the breakdown of the climate and environment."
Context: Her efforts highlight the growing sense of urgency among young people on an issue that is currently at its inflection point, as politicians in some countries maintain a stark partisan divide on climate change and major oil and gas companies increase their clean energy investments.
Tuesday's speech came just over one month after Thunberg led the largest and most widespread demonstration on climate change since the run-up to the Paris climate summit in 2014 and 2015.
The takeaways:
Thunberg said that, around 2030, "an irreversible chain reaction that will most likely lead to the end of our civilization as we know it" will begin, adding that changes like a 50% reduction of CO2 emissions would be needed to avoid that outcome.
The young activist fought back tears as she spoke about a wide range of topics: an increasing extinction rate, fertile topsoil erosion, deforestation, air pollution, insect loss and ocean acidification.
"You cannot ignore the scientists, or the science, or the millions of ... children who are school striking for the right to a future," she said in closing.
Between the lines: A December poll by the Yale Program on Climate Change and George Mason University found that the portion of the American public "alarmed" about climate change is at an all-time high of 29% — double the size of a 2013 survey.
Go deeper: Watch Thunberg's full speech here.
Go deeper