Brazil's Jair Bolsonaro is making investors nervous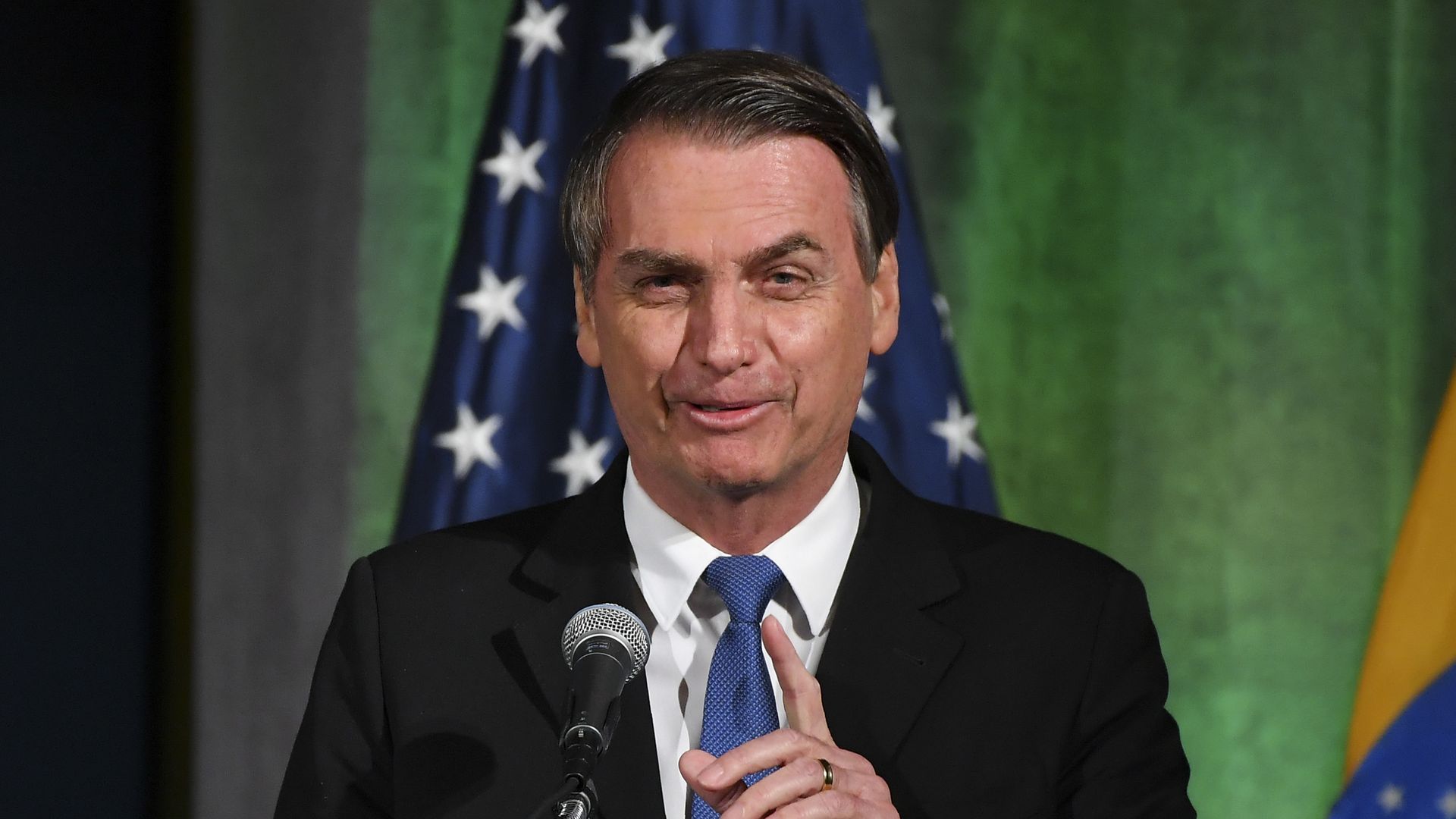 The CEO of Brazil's state-controlled oil company Petrobras says there was no government interference in the company's decision not to increase the price of diesel after he received a phone call from President Jair Bolsonaro.
Details: Castello Branco, Petrobras' CEO, said Bolsonaro simply warned him during the call about the risks of a potential new truckers' strike if diesel prices rose, Reuters reports.
"The decision was taken by Petrobras management, no one told the company to cancel the price rise," Branco said.
Background: Bloomberg had previously reported that Bolsonaro made the call to tell Branco not to make the price hike, and Petrobras' stock fell by 8% after the news. Investors are worried that Brazil's new president, who came to office promising to jail his political opponents and praising the country's previous military dictatorship, will take a more hands-on approach to business decisions in Latin America's largest economy.
The Brazilian government effectively owns more than 60% of Petrobras, even though it is a publicly traded company.
Given not just the 20-year dictatorship in Brazil, but the penchant for state involvement of previous South American leaders like Cristina Fernandez de Kirchner and Hugo Chavez (and the unremarkable results), investors are understandably a bit uneasy.
The bottom line: Bolsonaro has routinely been referred to as a fascist by critics, and any indication that he's planning to put political interests over business interests at Petrobras is worrisome for Petrobras investors as well as just about any industry that does business with the government.
Go deeper: Brazil, Bolsonaro and the Bovespa
Go deeper