What to know about Indonesia's massive election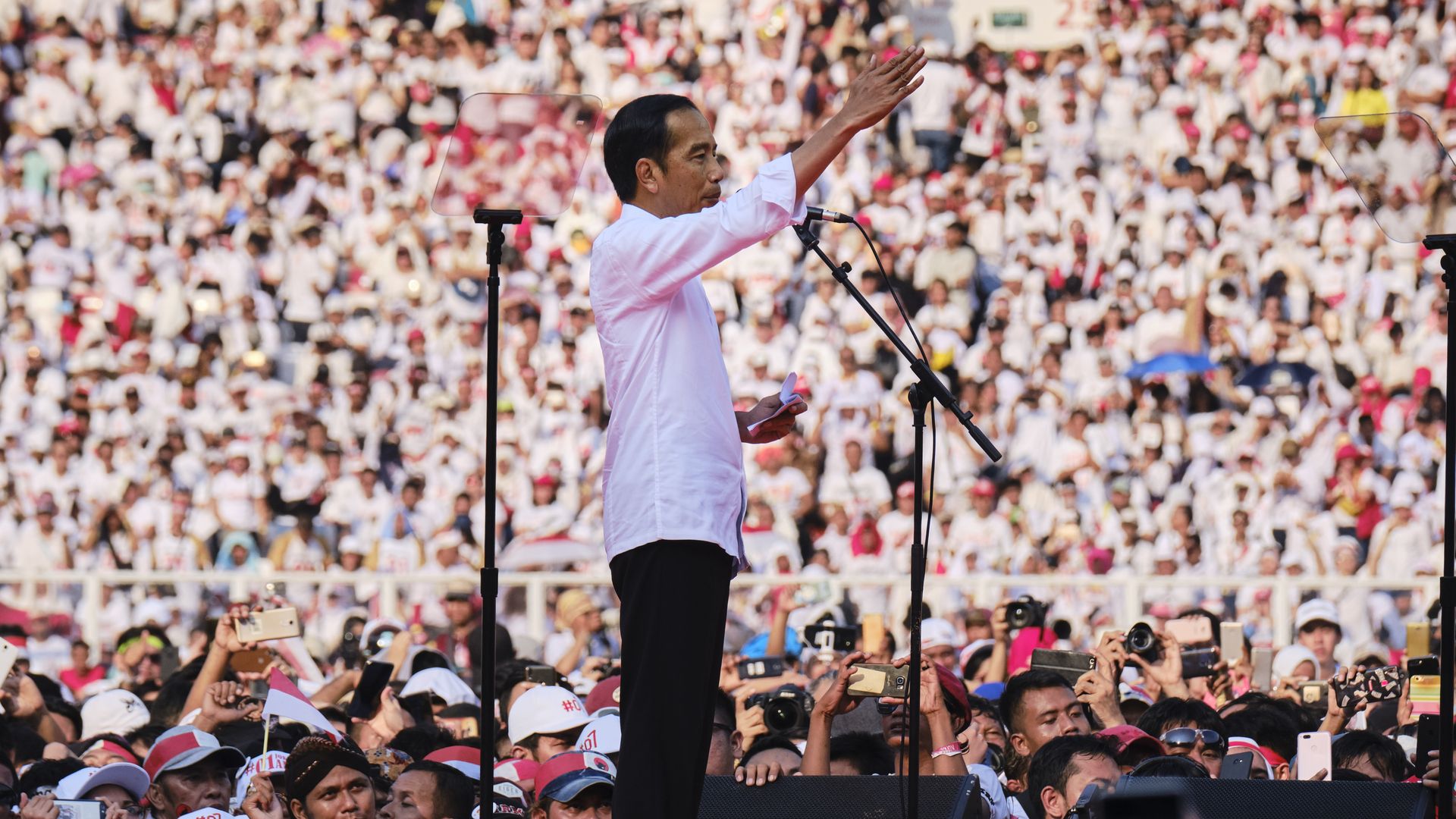 India's ongoing election will be the biggest democratic exercise in history, but depending on turnout, Indonesia's on Wednesday might be the biggest single day election ever.
The big picture: Joko Widodo (known as Jokowi) is Indonesia's first modern president from outside the military or political elite, and massive expectations accompanied him into office in 2014. He has long been expected to secure re-election (most polls have showed him leading by double-digits), but he played it safe by picking a conservative cleric as his running mate.
He's overseen economic growth of around 5% — solid, but not the 7% he promised. Poverty is ticking down, infrastructure is going up, and his personal reputation remains clean.
However, Joshua Kurlantzick of the Council on Foreign Relations writes that Jokowi "seems to be ignoring graft by major figures who are willing to support him" and "has used increasingly repressive means to address the growing power of his critics."
The contrast with his opponent, Prabowo Subianto, remains stark. A former general, he has been accused of ordering abductions and torture, among other abuses (he denies responsibility).
More recently, Prabowo has been accused of "[cozying] up to Islamist hardliners for political gain," as the Guardian puts it. He's also seen as erratic, and a potential threat to Indonesia's democracy.
What to watch: This is a rematch. Jokowi beat Prabowo by 6% in 2014, but the former general declared that the election had been stolen. He's already made similar noises this time around, and Jokowi is hoping for a landslide that would muffle such claims.
Go deeper