The revolutions in Sudan and Algeria still aren't over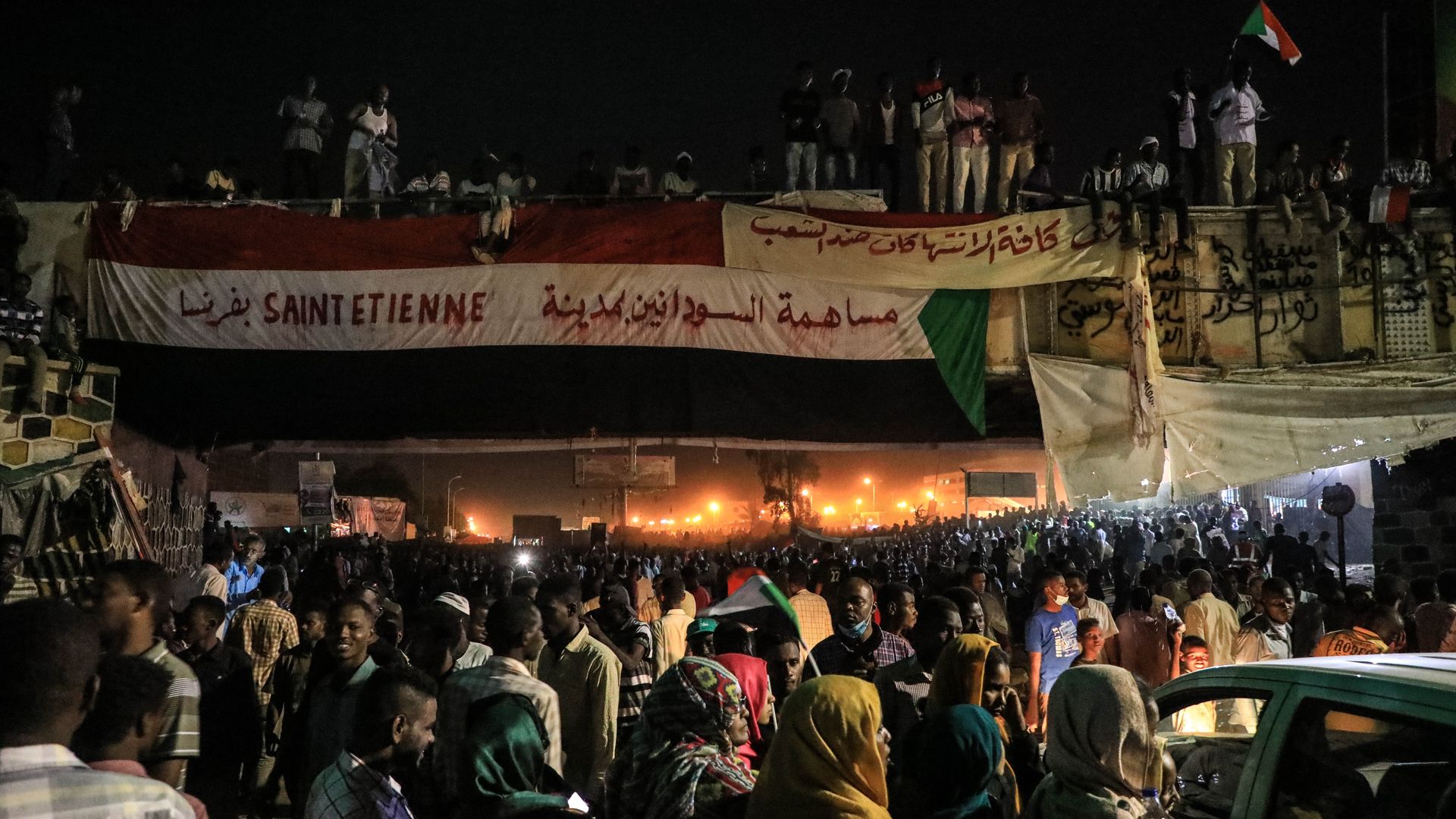 Protesters in Sudan and Algeria have managed to force out their presidents without firing a shot. But they want to transform the entire system, not just swap out the person at the top of it.
The latest: In Sudan, protesters remain camped outside army headquarters in the capital, Khartoum, four days after a coup toppled strongman Omar al-Bashir.
The military council that has taken power has attempted to placate the protestors by appointing new heads of the army, police and security services; lifting restrictions on free speech and the media; and releasing some protesters.
Protests began four months ago, and activists say they will continue until the country transitions to a civilian government, per the BBC. The leader of the coup has already stepped down. The military has promised not to break up the sit-in by force, but it's unclear how and when a compromise will be reached.
In Algeria, demonstrations continued last Friday despite President Abdelaziz Bouteflika having been forced out earlier this month.
Interim President Abdelkader Bensalah has promised a "transparent" presidential election on July 4, but dozens of magistrates — "who play a key role overseeing the country's elections" — say they'll boycott it unless rules and institutions are reformed, per Al Jazeera.
Go deeper