World leaders react to tragic blaze at iconic Notre Dame cathedral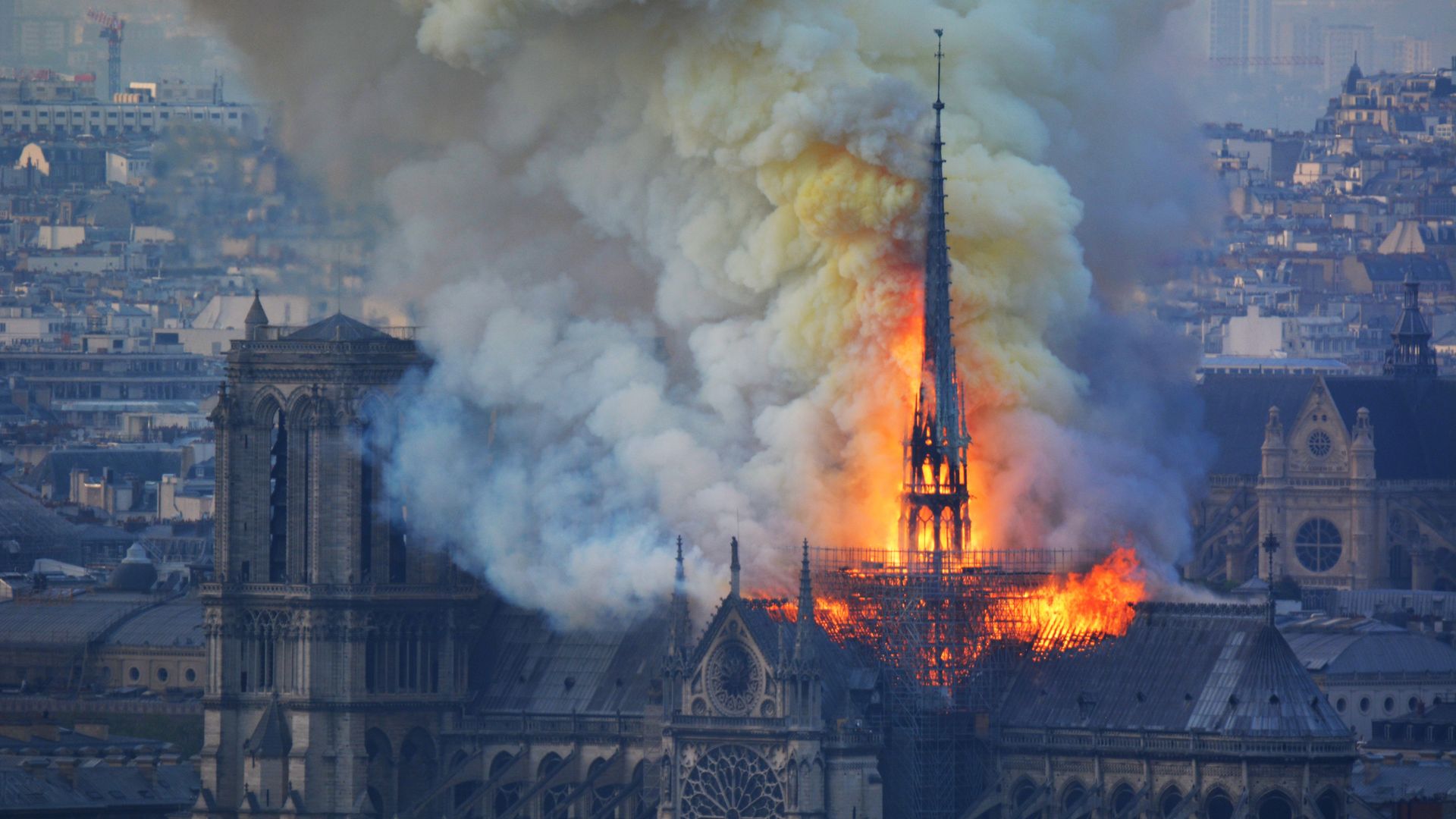 World and religious leaders responded with expressions of solidarity with France after a catastrophic fire engulfed the upper part of Paris' iconic Notre Dame Cathedral on Monday, caused the roof and spire to collapse.
"Notre-Dame is aflame. Great emotion for the whole nation. Our thoughts go out to all Catholics and to the French people. Like all of my fellow citizens, I am sad to see this part of us burn tonight."
—
French President Emmanuel Macron
What they're saying:
The Vatican: "The Holy See has learned with incredulity and sadness the news of the terrible fire that ravaged the Cathedral of Notre-Dame de Paris, a symbol of Christianity, in France and in the world. We express our closeness with the French Catholics and with the Parisian population. We pray for firefighters and for all those who do their best to cope with this dramatic situation."
Go deeper