Investors remain bullish in the face of IMF fears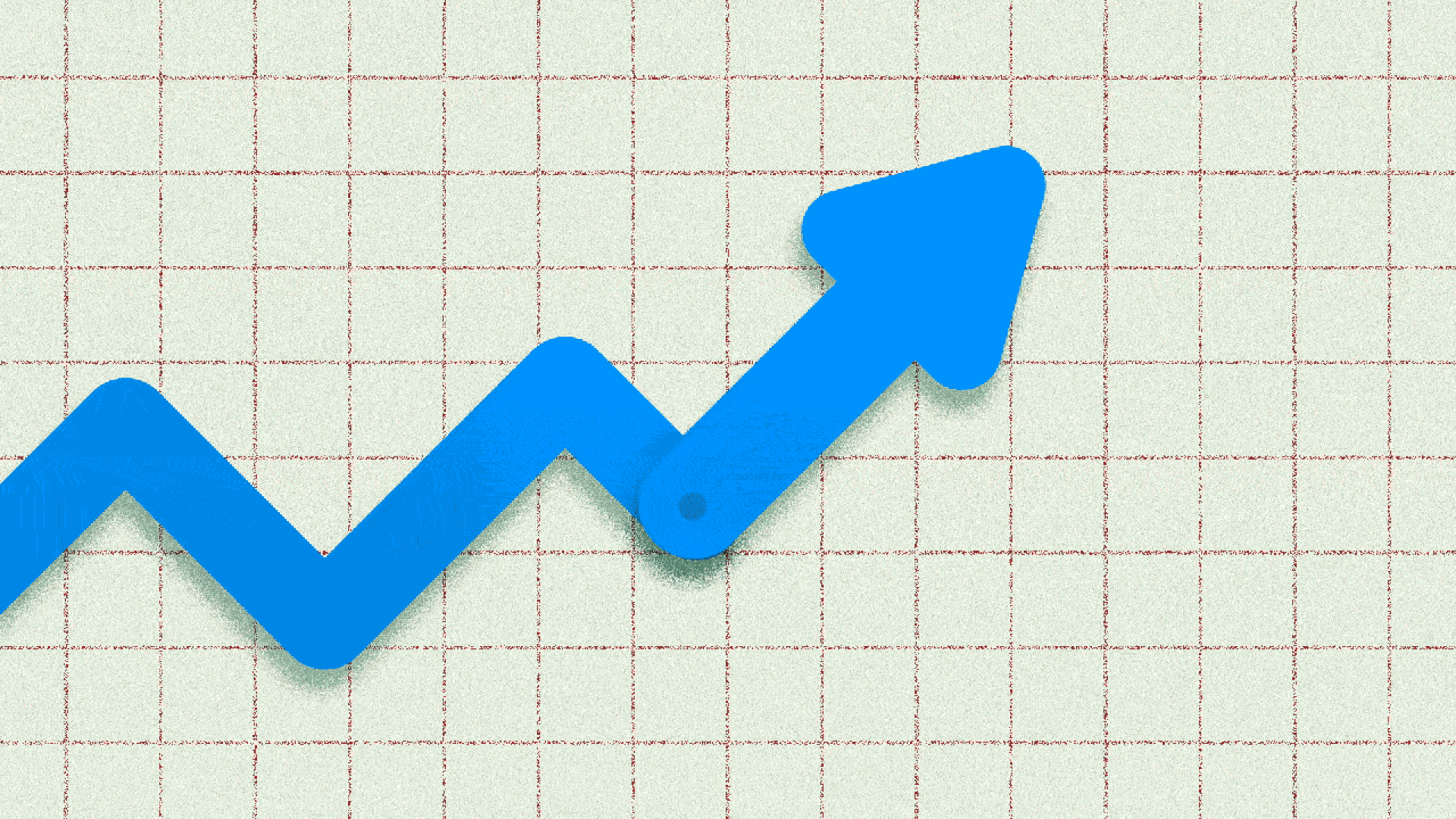 In a seemingly coordinated effort, IMF managing director Christine Lagarde, deputy managing director David Lipton and chief economist Gita Gopinath all worried aloud about the "delicate" state of the world's economies at last week's spring meeting in Washington.
What's happening: The IMF cut its global growth forecast for the 3rd time in 6 months to its lowest estimate since the financial crisis, but fund managers and analysts who were in Washington for the event seemed to largely disregard the foreboding. They're bullish.
What they're saying: "The mood is a bit too sour," Ed Al-Hussainy, senior interest rate and currency analyst for Columbia Threadneedle Investments, told Axios on the sidelines of the meetings.
Investors and analysts like Al-Hussainy say that while growth is slowing, there are no signs of a global recession or a major shock that would send markets dramatically lower.
"If anything, it should be a relatively contained slowdown, a relatively sweet spot. Because financial conditions should not be too volatile, we will not have monetary policy like what pushed us into the taper tantrum in 2013," Claire Husson-Citanna, an emerging markets debt portfolio manager for Abu Dhabi's sovereign wealth fund, said during an investor presentation.
Further, with the Fed pausing its interest rate hiking cycle, China adding stimulus measures and the European Central Bank restarting its TLTRO loan program, there's a feeling that we're in a "Goldilocks" investment environment, said Alejo Czerwonko, an investment strategist at UBS.
So why is everyone worried?
"I think part of that has to do with the fact that we're about to set a record in terms of U.S. economic expansion, and those of us who have been in and out of markets over the years, we're paid to be contrarians and paid to look at cycles and paid to worry about what's around a corner," said Christopher Smart, head of macroeconomic and geopolitical research at Barings. "But I think if you do look at the current cycle, things still look pretty good."
The bottom line: Deutsche Bank recently updated its U.S. economic outlook, noting that it sees last month's U.S. Treasury yield curve inversion as a "false alarm." Deutsche Bank chief economist Torsten Slok said in a note to clients that the bank does not see a recession in the next 3 years.
In fact, he said, "This backdrop is bullish for equities."
Go deeper: Investors aren't punishing companies for bad guidance
Go deeper