How funding for distressed urban areas ended up in New York's Hudson Yards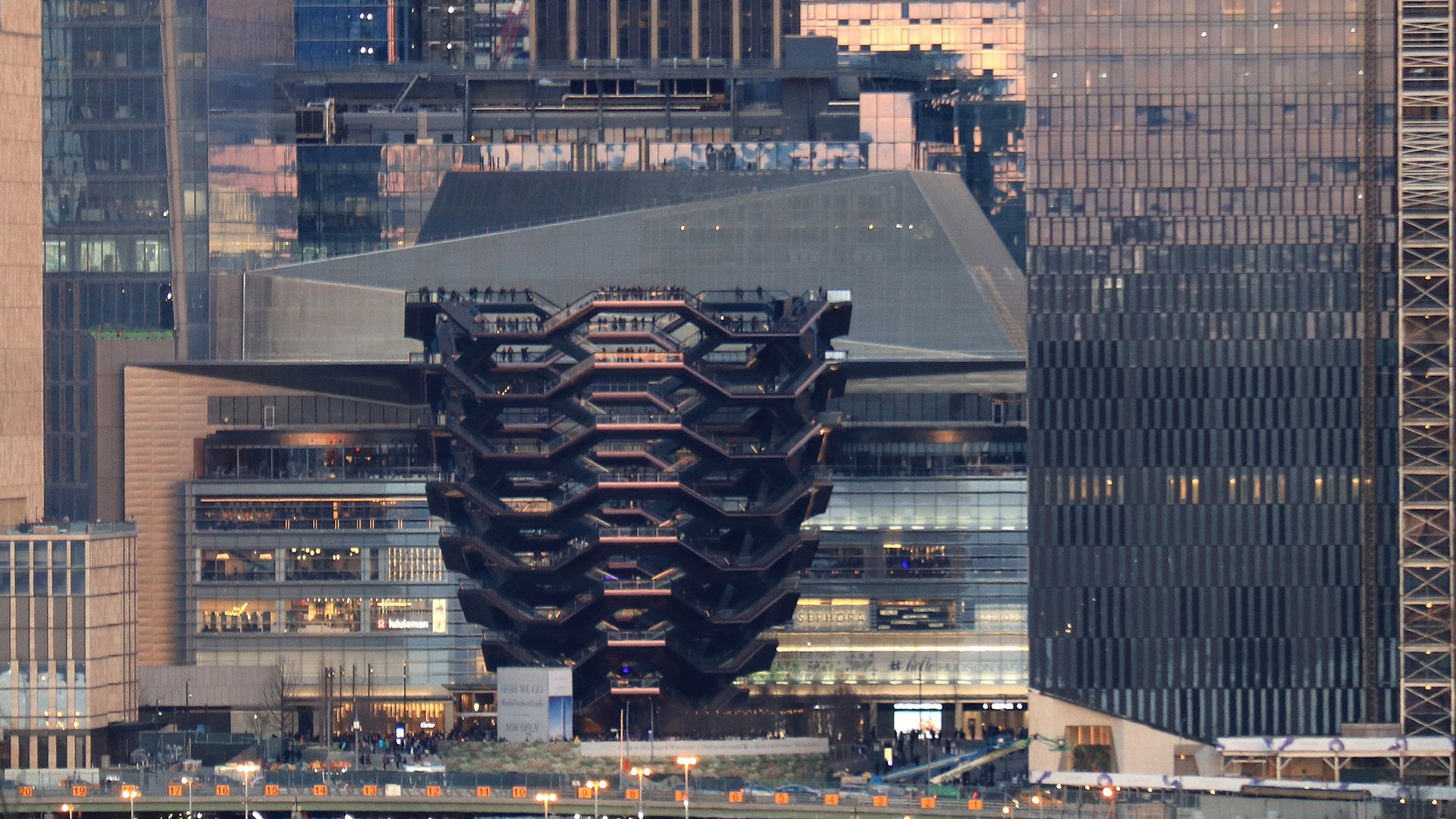 There are lots of reasons not to like Hudson Yards, the vast new city-within-a-city on the west side of Manhattan. Among them: $1.2 billion of the funding for the project came from the EB-5 visa program, with even more money on the way.
The big picture: The EB-5 visa was designed to reward foreigners for investing in remote rural areas, or distressed urban ones. Hudson Yards is hardly distressed. So Kriston Capps at CityLab used FOIA requests to find out how EB-5 money ended up being used in one of the richest parts of America.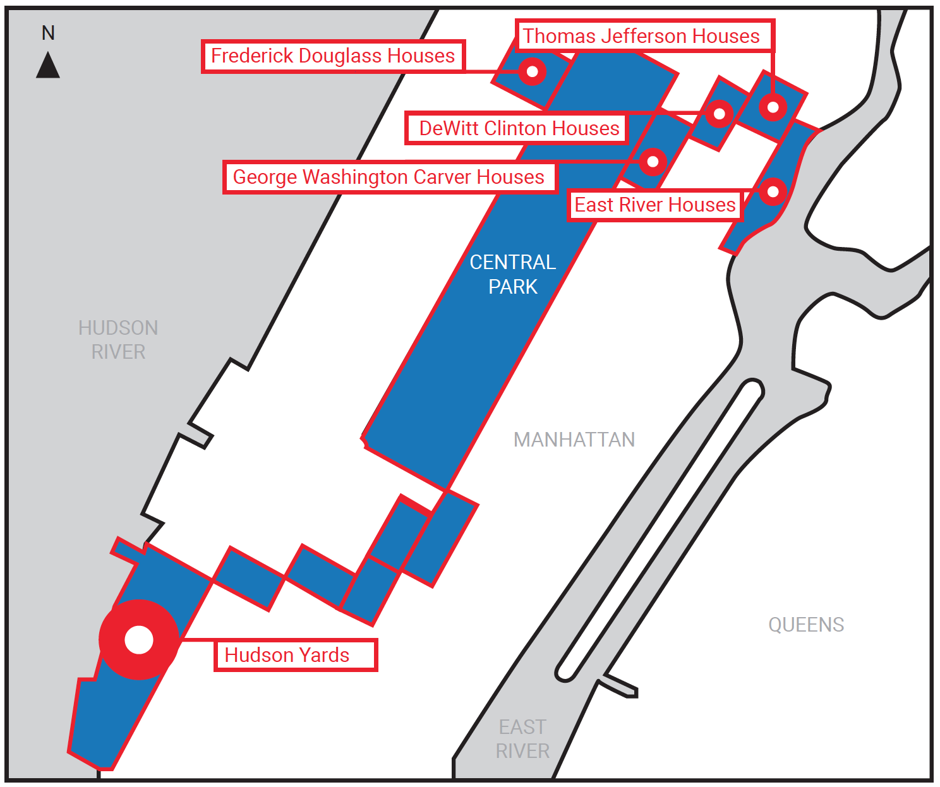 The map above shows a "targeted employment area" where unemployment is more than 150% of the national average. It includes dense housing projects in Harlem, where unemployment is high, as well as commercial areas of midtown Manhattan, where the population is extremely low. Connecting them is Central Park, where the population is zero. Overall, the unemployment rate in the gerrymandered area is high enough for Hudson Yards to be eligible for EB-5 funding.
Only 10,000 EB-5 visas are issued per year. Hudson Yards could easily have used up an entire year's worth of such visas — meaning none left over for investments in genuinely distressed areas.
By the numbers: Hudson Yards has received some $6 billion of taxpayer assistance to date, including New York City paying $359 million of bond interest payments when the developer didn't have the money.
Go deeper