Trump's NOAA nominee faces allegations of workplace harassment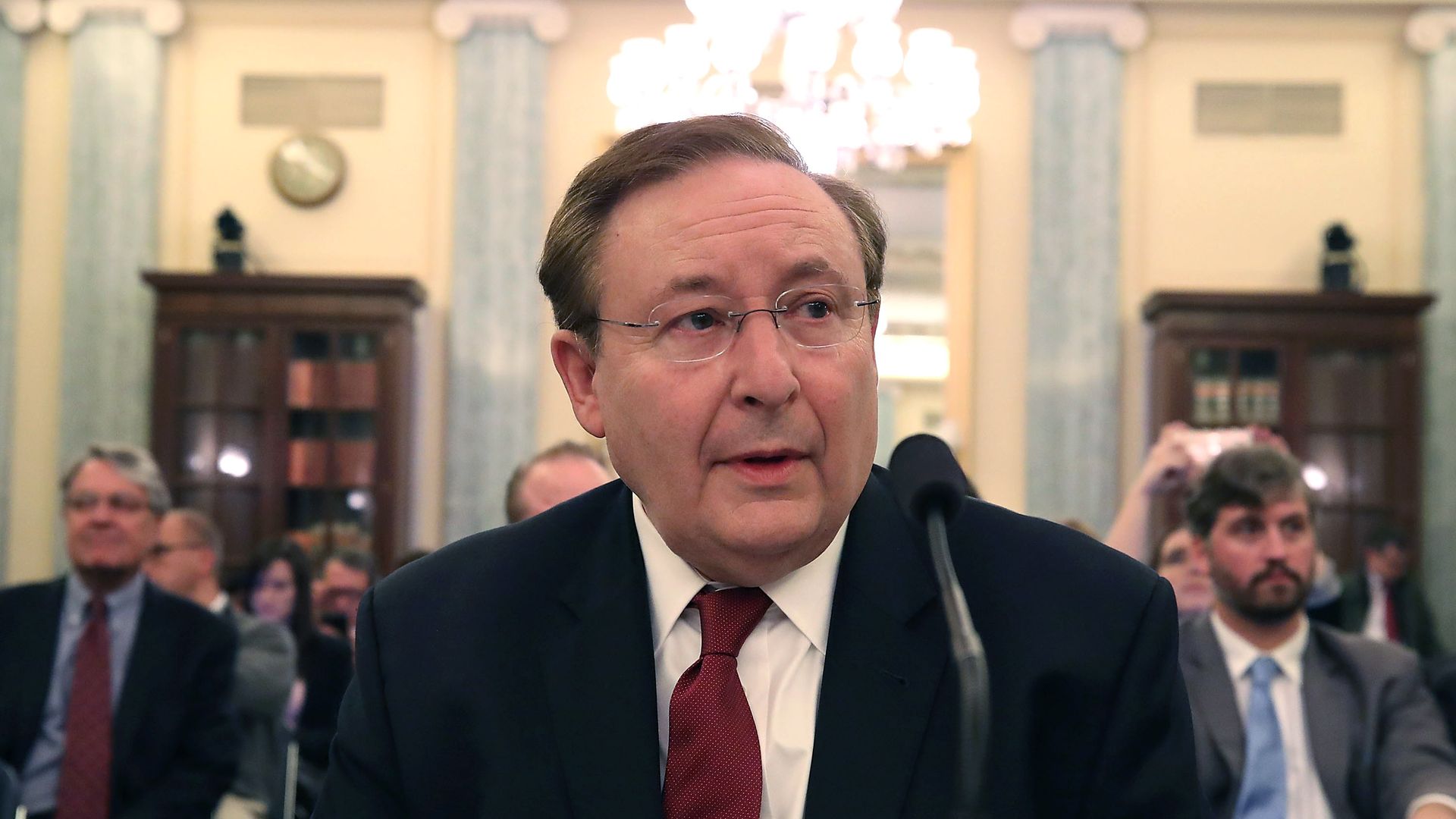 Reports of widespread and "alarming" sexual harassment followed a workplace investigation into AccuWeather — a commercial weather forecasting company and federal contractor — where Barry Myers, tapped by President Trump to lead the National Oceanic and Atmospheric Administration, was previously CEO, the Washington Post reported on Friday.
The backdrop: A September 2016 complaint that comprised more than 20 witnesses, revealed last year that under executive control of Myers, AccuWeather promoted a hostile work environment wherein flagrant allegations were ignored and those who protested faced retaliation. In June, The Post reported AccuWeather's $290,000 settlement, described in a conciliation agreement with 4 women who received payment and another 30 who were eligible.
Why it matters: Myers was tapped by Trump in 2017 to lead NOAA, the country's primary weather, climate and oceans agency, after agreeing to divest his ownership stake in the company — now run by Myers' brother, Joel.
Details: In April, a Senate committee fast-tracked Myers's nomination, the third time his nomination advanced out of committee, however his confirmation has not been scheduled for a floor vote.
Concerns about Myers' conflicts of interest and lack of scientific expertise have stalled his nomination to date.
Go deeper