Silicon Valley's startup gamble faces employee scrutiny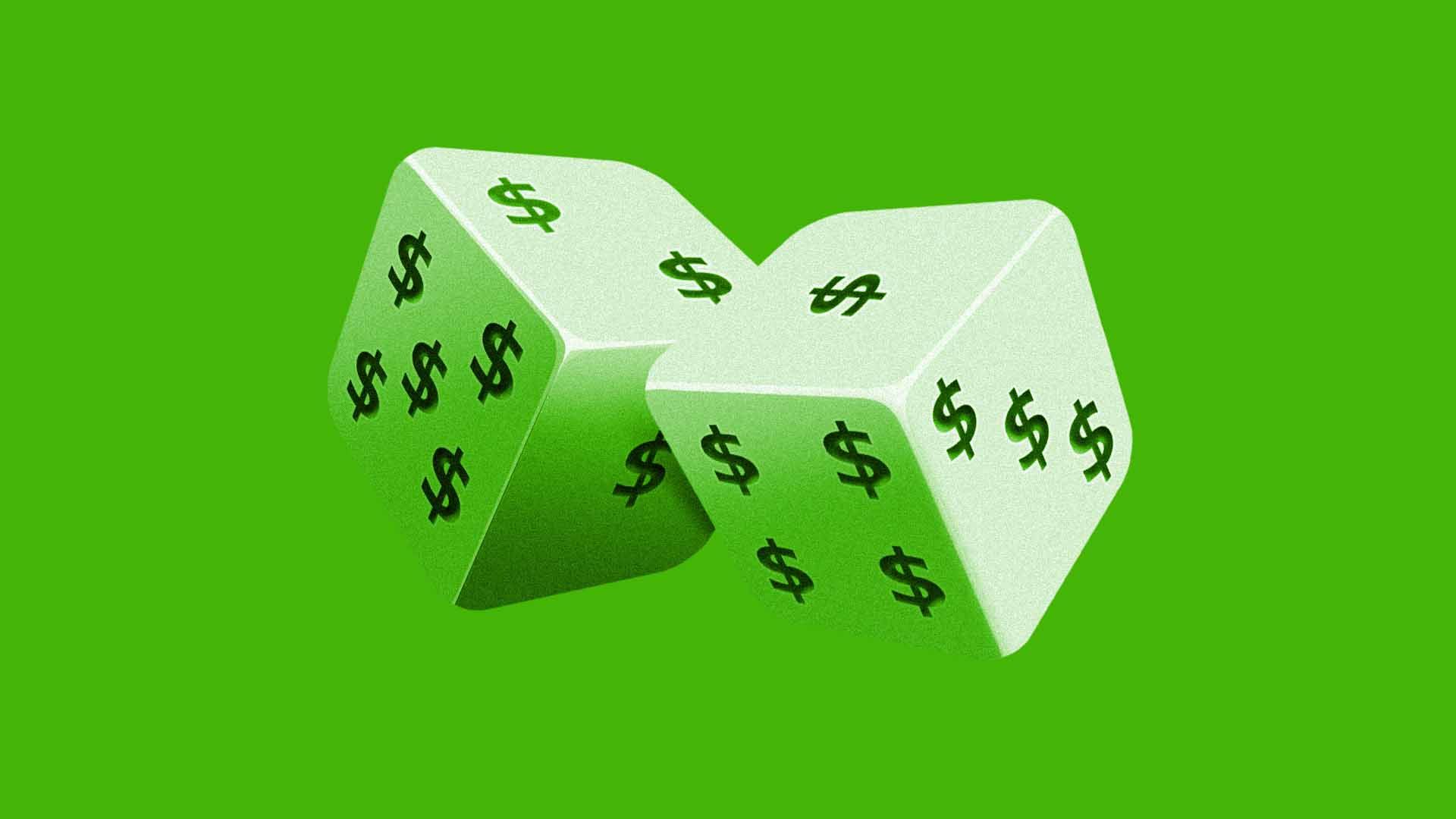 Startup equity has long been part of the Silicon Valley employee experience, but some are questioning whether the gamble is worth it.
Why it matters: Startup employees often give up cash compensation in exchange for stock, under the premise it could someday be worth a fortune.
"Being an early employee at a startup is almost always a terrible decision financially," tweeted Sahil Lavingia, founder of Gumroad and Pinterest's second employee.
Startups often require longer hours for less money, and the potential upside for early employees is usually much less than for company founders.
Startups also are known to sometimes keep their employees in the dark about interim share values, or at least make it difficult to obtain.
Early employees know they're giving up some security for a lottery ticket, but even the winning numbers don't always pay off.
When Amazon recently bought WiFi router company Eero, the news was lauded by tech Twitter.
But the deal actually could have cost some employees money, according to Mashable, despite a price-tag of nearly $100 million. That's because the deal structure valued Eero stock at just $0.03 per share, even though "it typically would have cost around $3 for employees to exercise their stock."
Eero's founders and senior executives, however, reportedly received big bonuses and raises.
Startup founder and academic Steve Blank, via a recent Harvard Business Review piece, adds that interests between founders and employees are no longer aligned.
While founders in the 20th century had more stock than the rest of their employees, they had the same type of stock options. Today, that's not true. Rather, when a startup first forms, the founders grant themselves Restricted Stock Awards (RSA) instead of common stock options. Essentially the company sells them the stock at zero cost, and they reverse vest.
Square engineer Jackie Luo published a series of startup employee outcomes via Twitter, arguing that working for a large public tech company often is more lucrative.
Luo's examples ranged from early engineers making millions to others getting nothing (or even losing a bit of money).
Most seemed to have made at least tens of thousands of dollars, especially if they joined late enough in the company's life that the company was somewhat de-risked.
Not everyone, of course, agrees with the critics.
Gumroad's Lavingia got all sorts of push-back, including from those arguing that even a financially fruitless experience can teach things that lead to higher earnings in future jobs.
A former startup employee, and current venture capitalist, tells Axios: "There may be a big disparity between founder equity and employee equity but there are many studies to suggest founders need large compensation to even do this, and without the founders there is no company."
But even that VC acknowledged that startups could help employees by implementing better tax and stock exercise policies.
Go deeper