Sudan's Omar al-Bashir toppled after 30 years in power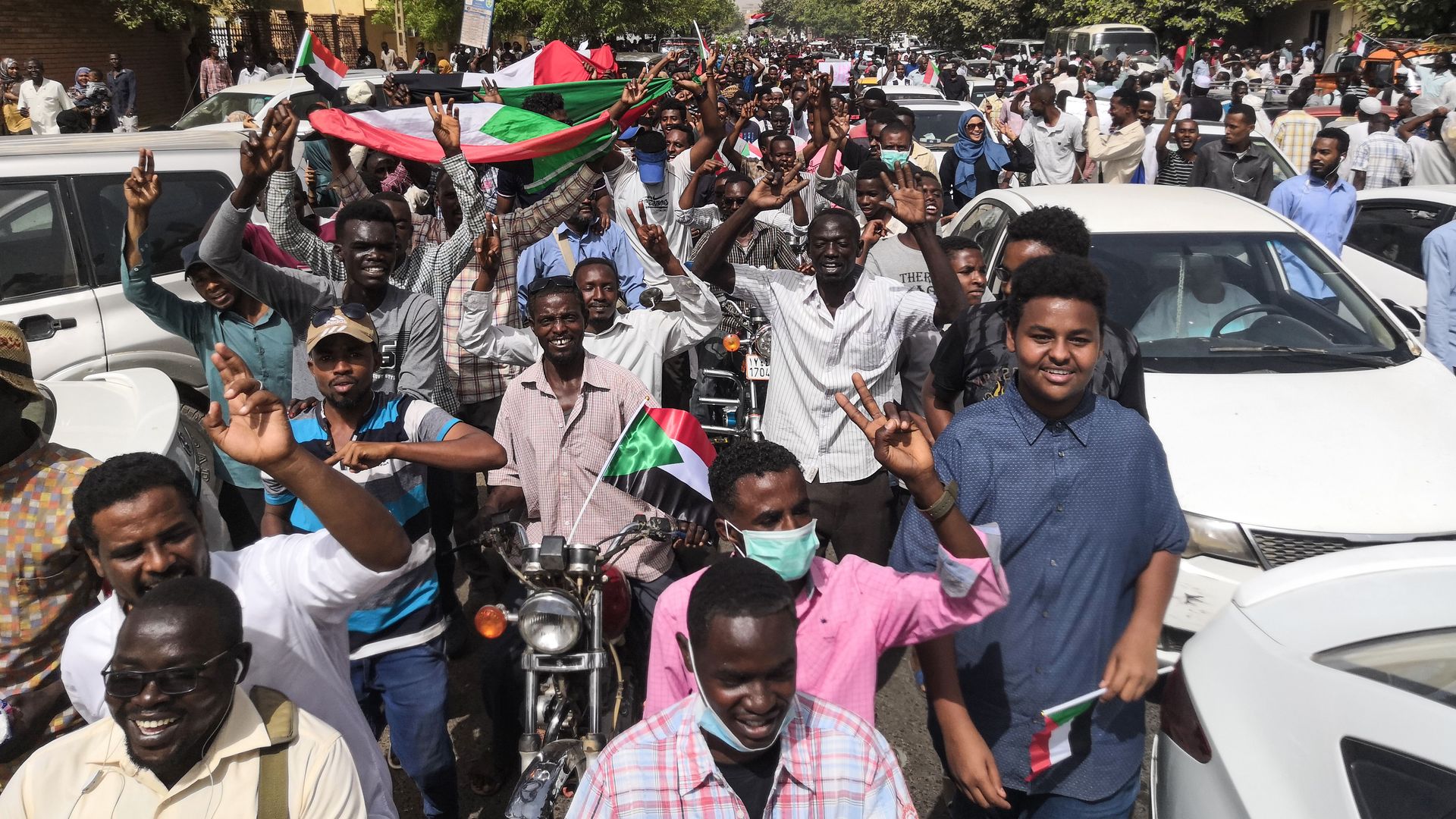 Sudan's defense minister said longtime dictator Omar al-Bashir has been removed from office and arrested following months of protests against Bashir's brutal regime.
The big picture: This is clearly not a democratic transition — at least not yet. Awad Ibn Ouf, the defense minister, announced a three-month state of emergency and said the army would oversee a two year transition period before elections can be held.
Bashir's ouster follows that of Algeria's Abdelaziz Bouteflika, meaning two of the longest-serving leaders in the region have been toppled by protests in just over a week.
Per the BBC, protesters in Khartoum have been chanting: "It has fallen, we won."
The backdrop, via GZERO Media's Alex Kliment: "Bashir first took power three decades ago in a coup backed by Islamic fundamentalists, and he immediately dialed up the Arab-dominated government's long-running war against black and predominantly Christian separatists in the country's oil rich south."
"By the time that war fully ended with the south's internationally brokered secession in 2011, more than 2 million people had been killed." 
"Even as that war was winding down, Bashir crushed a rebellion in the western Sudanese region of Darfur with such brutality that he became the first sitting head of state to be indicted by the International Criminal Court for war crimes and genocide."
"Tight U.S. sanctions imposed in 1997 over human rights abuses and support for terrorism (Osama bin Laden briefly called Sudan home) helped him burnish his image as a populist defender of his people against a neo-colonial West." 
Go deeper: The world's longest-serving leaders
Go deeper