Julian Assange's arrest doesn't necessarily mean press freedoms are at stake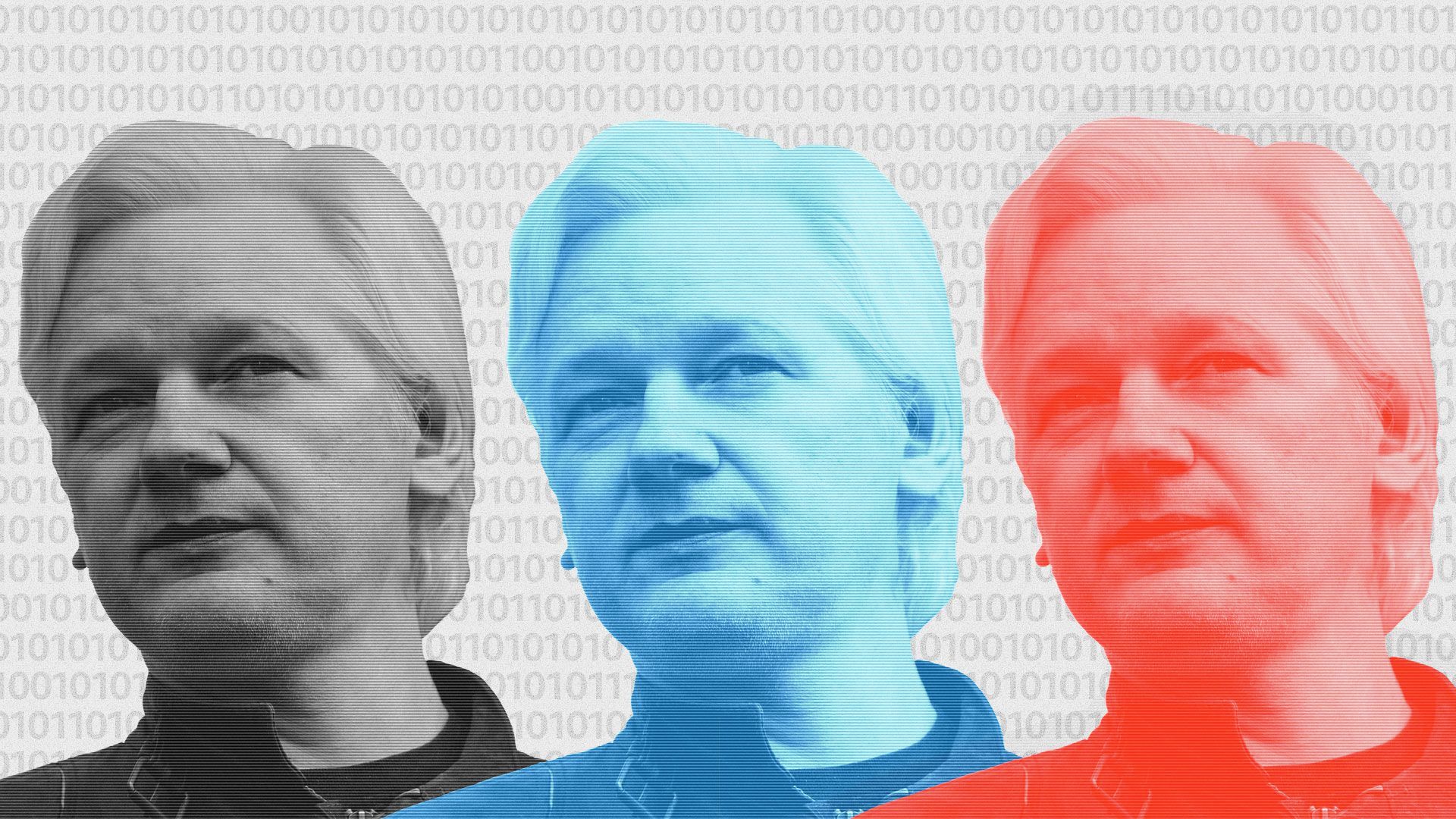 WikiLeaks founder Julian Assange was arrested at Ecuador's London Embassy Thursday after the country withdrew its offer of asylum. The U.S. Department of Justice subsequently released its indictment of Assange — importantly focusing on his technical assistance helping Chelsea Manning hack State Department cables rather than on publishing leaks.
Why it matters: That the indictment focuses on Assange the hacker, not Assange the reporter, blunts a long held press freedom argument that he should not be charged with crimes. All journalists rely on leaks, and many relied on classified information publicized by WikiLeaks, making a river of journalists guilty of the same crimes for which Assange would be prosecuted.
The other side: If charges had been focused on being an intelligence asset of Russia by publishing leaks (they aren't), that'd be a blow to, well, me specifically. I directly received and reported on documents from Guccifer 2.0, the avatar of Russia's hacking efforts in the 2016 election.
The big picture: Assange's previously reported upon activities appear to have gone far beyond journalistic practice into what most reporters would consider criminality. He potentially:
Hacked a website of an anti-Trump PAC and shared the password with the Trump campaign.
Directed hackers to attack a specific target — transcripts show that a request was brought to those hackers by an intermediary they believed was sent by Assange.
Provided hackers with technical assistance in the form of a search algorithm to sift through hacked documents.
The bottom line: All of those things would appear to be illegal. No, it doesn't matter if the password on a website is easy to guess.
Go deeper