The yin and yang of Big Tech and climate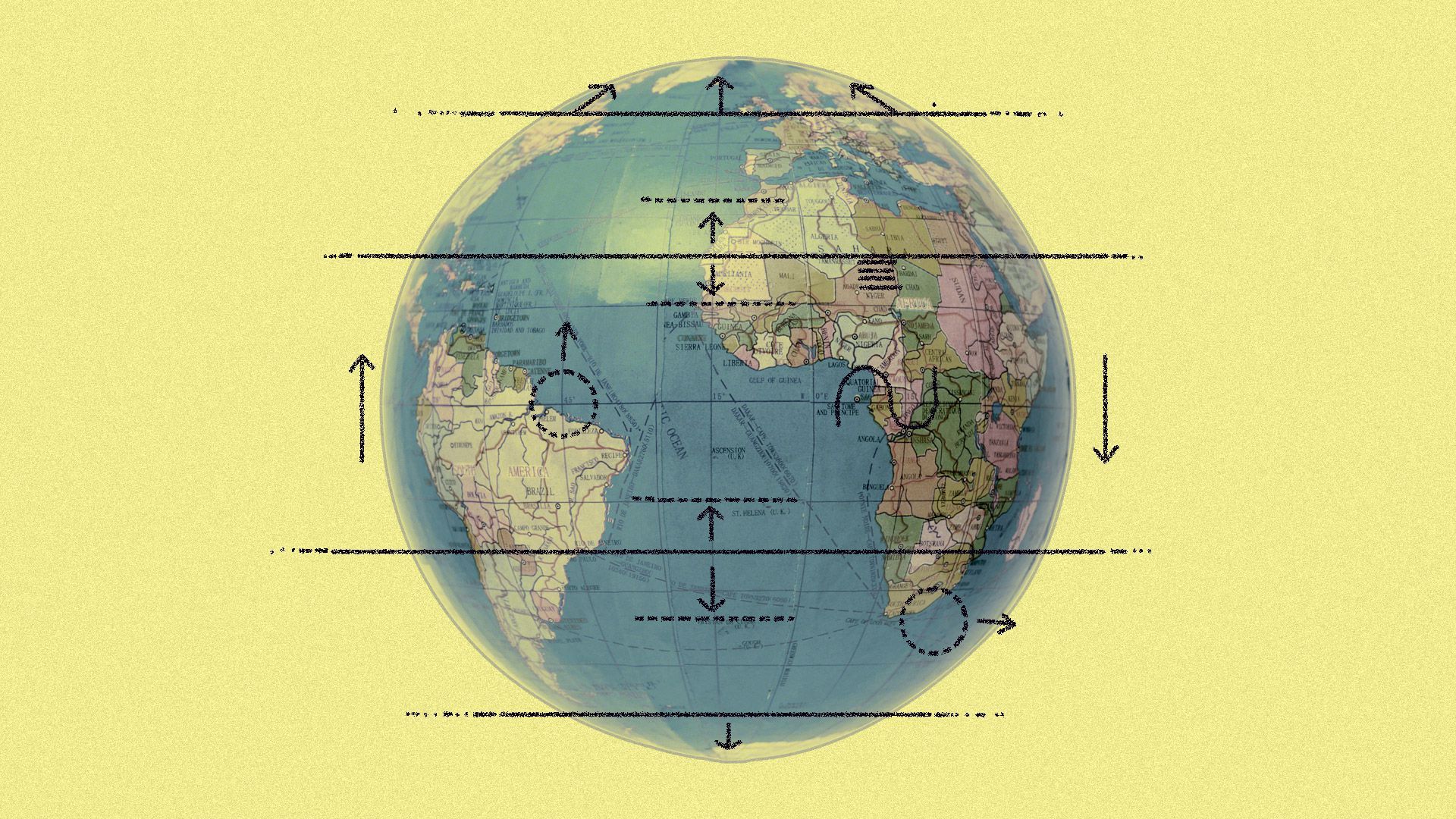 The relationship between tech giants, energy and climate is pretty complicated, and 2 new developments offer fresh examples of why.
Driving the news: This morning Apple announced a huge expansion in the number of suppliers who will meet the energy needs for their Apple-related production with renewables.
Why it matters: The role of outside suppliers is crucial because manufacturing makes up three-fourths of Apple's carbon footprint.
By the numbers: Per Apple, 44 suppliers — the iPhone-maker Foxconn among them — have now made the renewables pledge, roughly doubling the current number.
Apple said it will far exceed its goal of bringing 4 gigawatts of renewables into its supply chain by 2020.
Flashback: The company announced a year ago that now completely meets the energy needs for its own facilities with renewables.
The intrigue: The news comes a day after 3,500 employees of another tech giant — Amazon — issued an open letter calling for much tougher steps on climate and management support for a shareholder resolution on the matter.
Where it stands: The employees want firmer and more aggressive carbon-cutting goals and targets.
The letter notes that Amazon hasn't set a deadline to meet its pledge to run operations wholly on renewables, and calls the "Shipment Zero" initiative for addressing transportation too weak.
It also asks Amazon to abandon a business line of cloud computing services for oil-and-gas companies that help them optimize production.
My thought bubble: Big Tech's place in the fight against climate change defies easy labels.
Facebook, Apple, Google and others are pioneering players driving growth in corporate renewable power procurement and making sustainability commitments.
And those three, as well as Amazon, Microsoft and others, are all signatories to the "We Are Still In" pledge on the Paris Climate Agreement.
But, but, but: The companies also have big carbon footprints from powering data centers, manufacturing, encouraging consumption and, in Amazon's case, lots of fossil fuel-powered deliveries.
Plus, Amazon isn't the only company in Big Tech working with the oil and gas industry to enhance their extraction operations.
In late February, ExxonMobil announced a partnership with Microsoft in cloud technology and data aimed at helping boost production in the Permian Basin region.
A recent story in Gizmodo, which is cited in the Amazon workers' letter, delves into services Google, Amazon and other tech firms provide oil companies.
What they're saying: Amazon defended its wide constellation of climate and clean energy programs.
"Amazon's sustainability team is using a science-based approach to develop data and strategies to ensure a rigorous approach to our sustainability work," Amazon said.
They cite efforts including Shipment Zero, which aims to make 50% of deliveries with net-zero emissions by 2030, and a boost in their renewables procurement via 3 new wind farms announced this week.
Go deeper