The global economy's "delicate moment"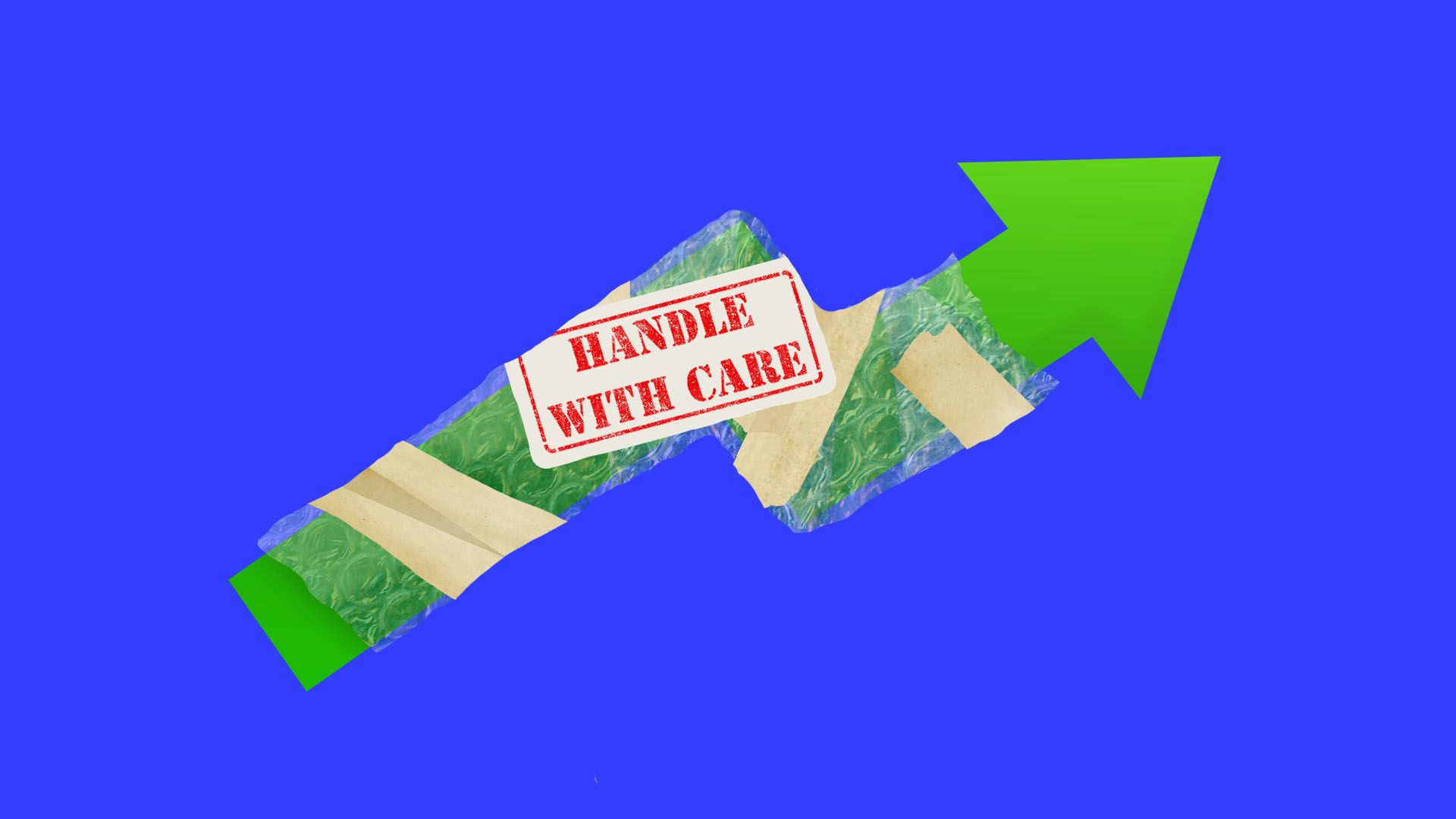 The IMF yesterday lowered its global growth forecast; the 3rd cut in 6 months and the the lowest forecast since the financial crisis.
Why it matters: It's a stark reversal from the "synchronized global growth" theme the IMF had jubilantly welcomed just 2 years ago and even a departure from last year's wistful optimism.
"A year ago, economic activity was accelerating in almost all regions of the world. One year later, much has changed," Gita Gopinath, IMF's economic counselor and director of research, said. "This is a delicate moment for the global economy."
The big picture: IMF officials had been sounding the alarm ahead of the group's annual meetings in Washington this week.
"Only 2 years ago, 75% of the global economy experienced an upswing. For this year, we expect 70% of the global economy to experience a slowdown in growth," IMF Managing Director Christine Lagarde said last week in a speech to the U.S. Chamber of Commerce (emphasis hers).
"A year ago, I said, 'the sun is shining — fix the roof.' Six months ago, I pointed to clouds of risk on the horizon. Today, the weather is increasingly 'unsettled.'"
Yes, but: Lagarde and Gopinath have made a point to say that they don't see a recession in the near term, and expect growth to pick up in late 2019 and in 2020.
Yes, but, but: The IMF's rosy future economic projections rely on politicians avoiding "costly policy mistakes" and "work[ing] cooperatively." Globally, politicians have been doing just the opposite.
Further, as Gopinath noted, much of the stability in global economies from East Asia to North America has been the result of "significant monetary policy accommodation" by central banks — stimulating the economy artificially with cheap money.
Watch this space: Gopinath didn't have an answer to a question from Axios about how political dysfunction and record low interest rates could impact a response to more bad economic forecast. "We have to look forward and see how this plays out," she said
Go deeper