Big bank CEOs will tout change during congressional hearing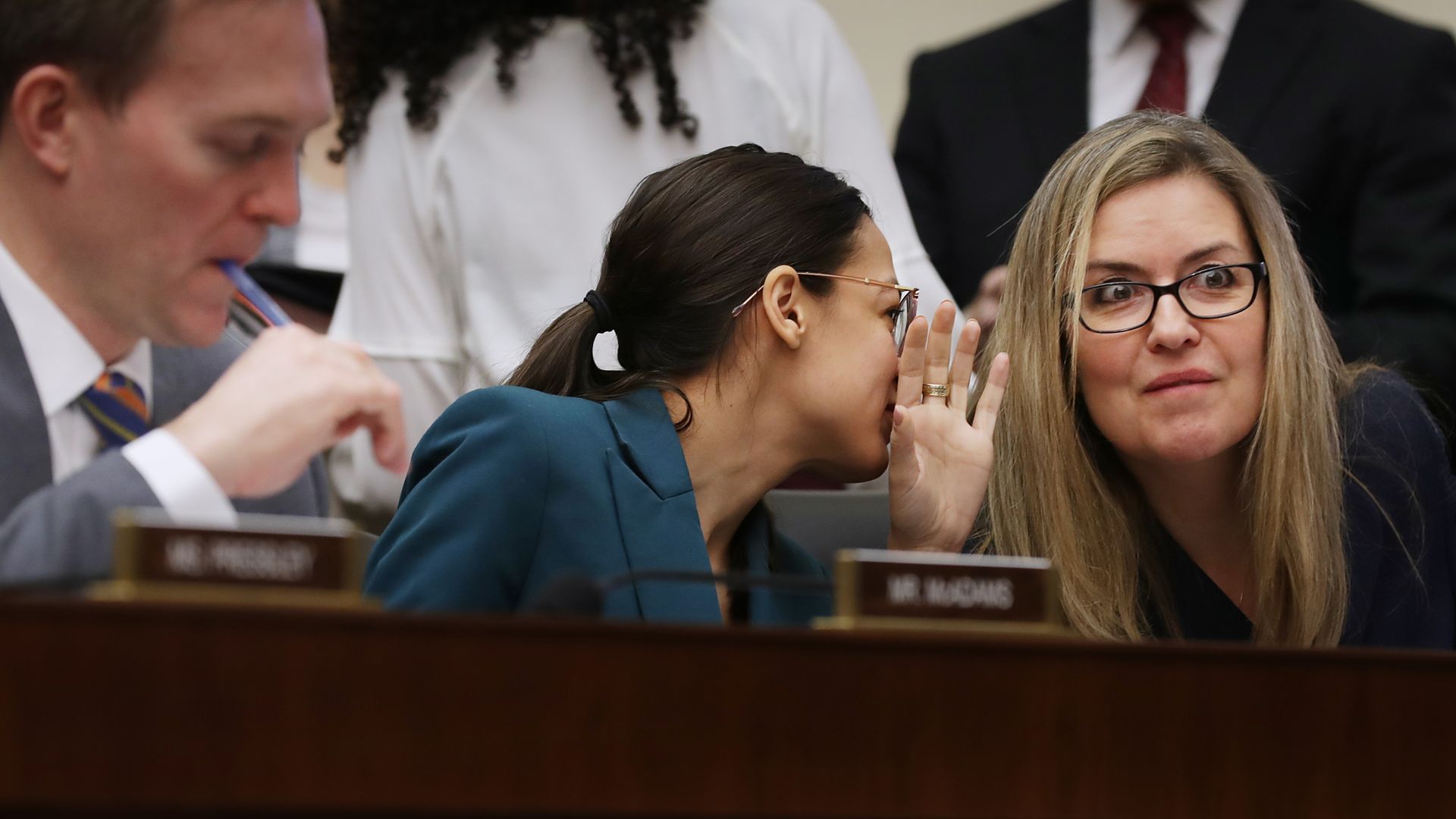 The CEOs of big U.S. banks will tout how their companies have transformed since the financial crisis at Wednesday's House Financial Services Committee hearing — and released testimonies show they'll say the system has become less risky thanks to regulations.
The backdrop: It's the first time the heads of America's biggest financial institutions will testify together since the aftermath of the 2007–2008 crisis. It's "part of an opening salvo in House Democrats' plans to examine the industry's activities," as the Wall Street Journal points out, and comes amid heightened scrutiny of capitalism's effectiveness.
The highlights:
The message is similar to that being laid out by the Financial Services Forum — a trade group whose members, except Wells Fargo's interim CEO, are testifying.
"[The testimony] is an opportunity for industry leaders and Members of Congress to take stock of the massive improvements to our nation's financial stability," Kevin Fromer, president & CEO of the Financial Services Forum, wrote in a memo obtained by Axios.
According to a memo from the House Financial Services Committee, chaired by Rep. Maxine Waters: "A number of questions remain regarding whether America is being well-served by the largest and most systemically important banks, and whether there is appropriate accountability."
Go deeper