White House confirms Secret Service director is exiting "shortly"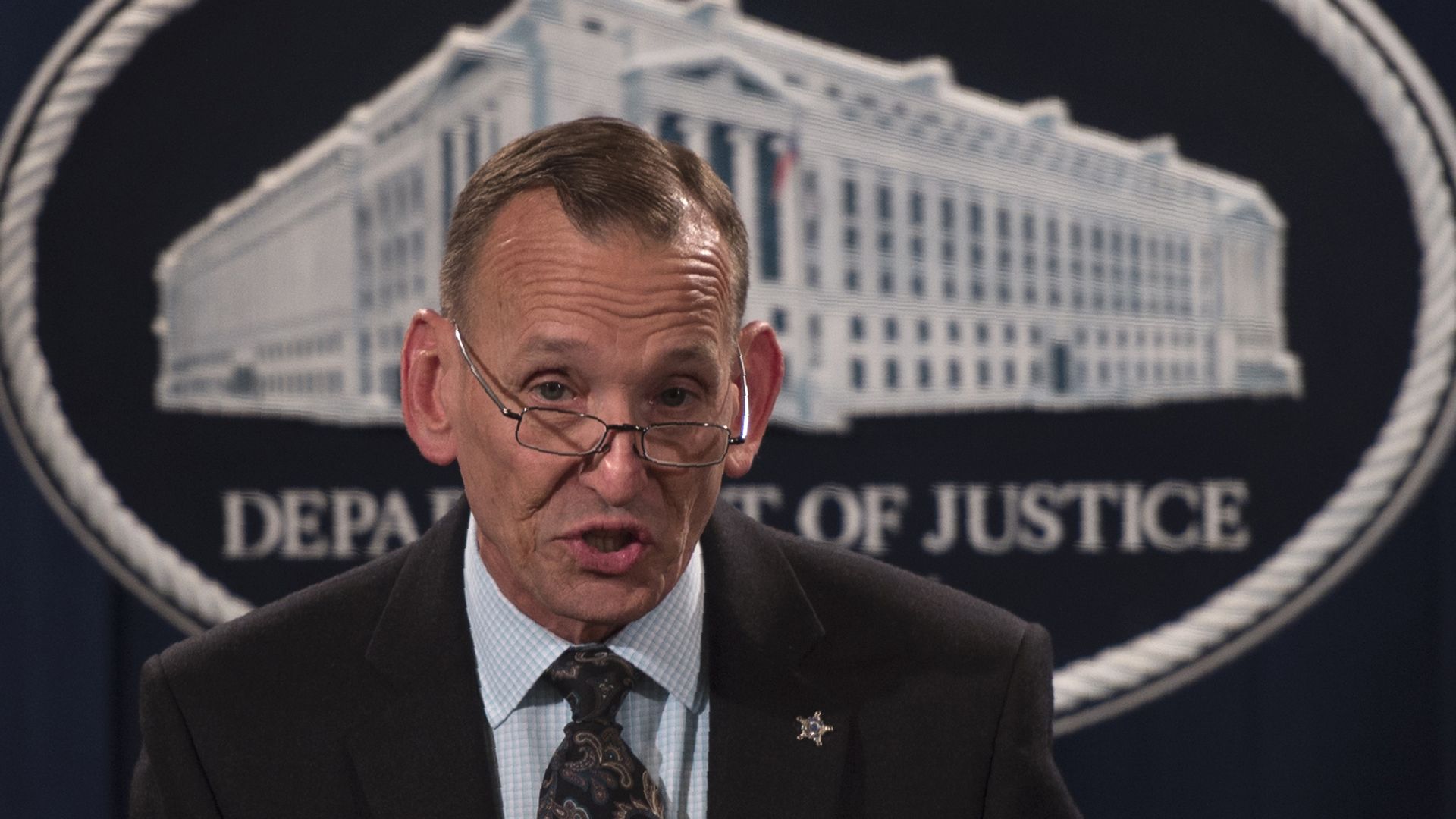 The White House on Monday confirmed that U.S. Secret Service director Randolph "Tex" Alles will be leaving his post, as CNN first reported.
"United States Secret Service director Randolph 'Tex' Alles has done a great job at the agency over the last two years, and the President is thankful for his over 40 years of service to the country. Mr. Alles will be leaving shortly and President Trump has selected James M. Murray, a career member of the USSS, to take over as director beginning in May."
— White House press secretary Sarah Sanders
The big picture: Alles, who as Secret Service director reports directly to the secretary of Homeland Security, is being asked to leave a day after Kirstjen Nielsen was forced to resign. As NBC's Geoff Bennett notes, the Department of Homeland Security is now without a confirmed secretary, deputy secretary, Secret Service director, head of ICE, head of science and technology branch, head of policy branch, inspector general, and customs and border protection commissioner.
In a letter obtained by CNN, Alles denied being fired, and said he was told weeks ago that there would be "transitions in leadership" at the Department of Homeland Security.
To the Men and Women of the U.S. Secret Service:
My departure from the U.S. Secret Service has been announced and is effective in May.
No doubt you have seen media reports regarding my "firing". I assure you that this is not the case, and in fact was told weeks ago by the Administration that transitions in leadership should be expected across the Department of Homeland Security. The President has directed an orderly transition in leadership for this agency and I intend to abide by that direction. It is my sincere regret that I was not able to address the workforce prior to this announcement.
It has been my great honor to serve as Director of the U.S. Secret Service. I want to personally thank you all for a job well done. Your pride, strength and resilience is what has, and will continue to, allow this agency to accomplish great things. Your dedication and sacrifice continue to make the U.S. Secret Service an elite law enforcement agency; one that will remain so well into the future.
Assistant Director of the Office of Protective Operations James Murray has been named the incoming Director of the Secret Service. Jim is a consummate professional, a true leader and I have great confidence in his capabilities. Please give him the outstanding support that you have shown me these past two years.
Sincerely,
R. D. "Tex" Alles
Go deeper