Health care CEO pay tops $1 billion in 2018 so far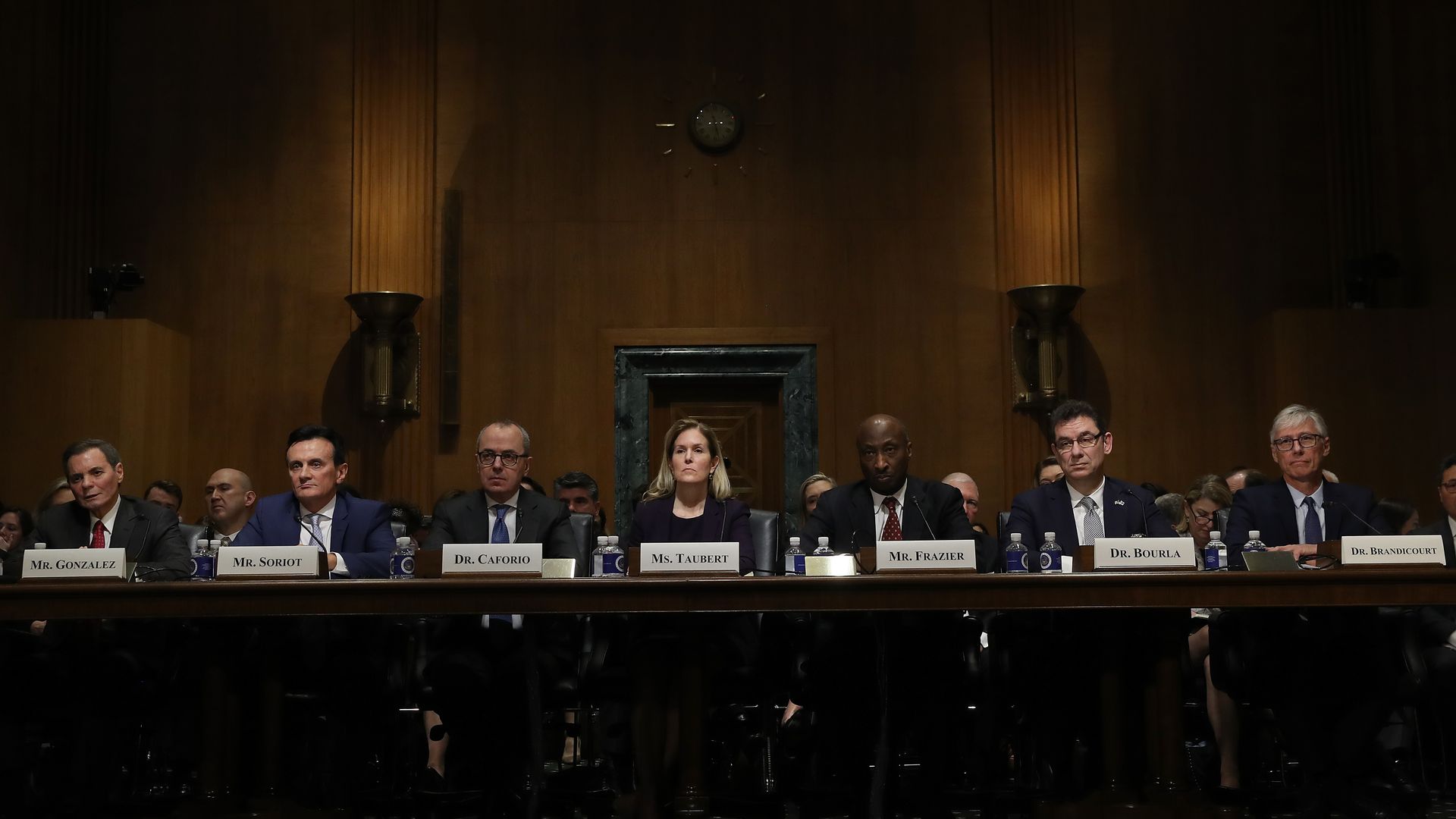 Our latest tally shows 62 health care CEOs made a combined $1.1 billion in 2018 when calculating the actual value of cashed-out stock.
Between the lines: $1.1 billion is basically a rounding error within the $3.7 trillion U.S. health care system. But it's also $157 million more than what the Centers for Disease Control and Prevention spent in 2018 on chronic disease prevention.
A few things jumped out in our latest scan:
Wayne Smith, CEO of Community Health Systems, earned a $3.3 million bonus last year — 4 times his cash bonus from 2017 — even though his hospital chain lost $788 million and continued to sell off hospitals from a failed 2014 merger that he orchestrated (and now regrets). Smith's bonus was heavily weighted by an adjusted metric that made CHS look profitable, and none of his bonus was tied to hospital quality.
Philadelphia's public employee pension plan is asking CVS Health shareholders to support a resolution that would require CVS not to exclude opioid litigation costs when considering executive bonuses. CVS isn't a fan of that.
Joe Hogan leads Align Technology, the maker of Invisalign clear braces and various dental scanners, and he made $70 million in 2018 — 4th highest among health care companies that have reported so far.
Go deeper: Follow our health care executive pay tracker
Go deeper