AG William Barr orders investigation into LGBTQ discrimination at DOJ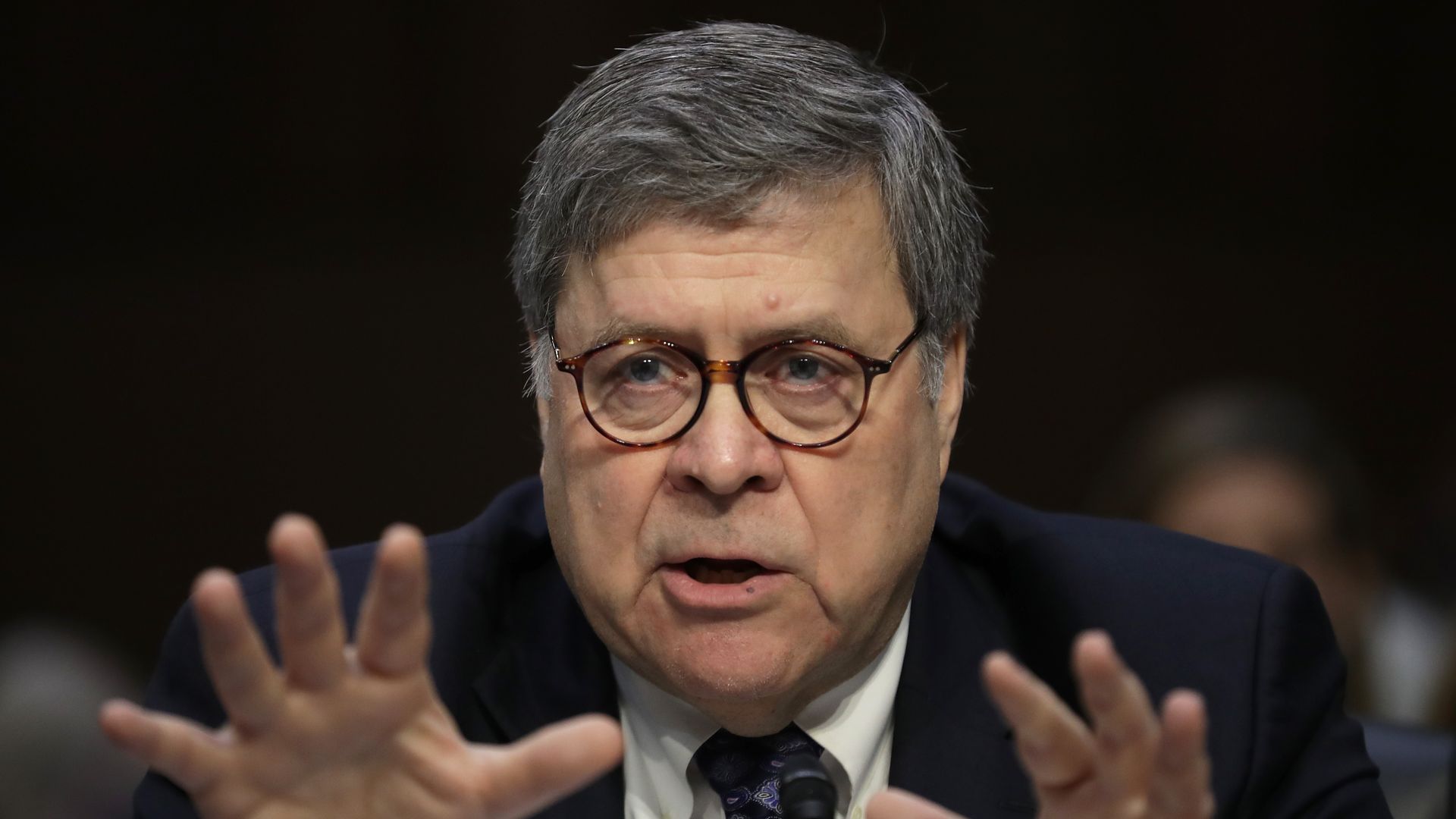 U.S. Attorney General William Barr ordered the FBI and the Bureau of Prisons to investigate allegations of discrimination and unfair evaluation standards against LGBTQ employees at the Department of Justice, following an open letter from DOJ Pride that cited "low morale" among LGBTQ workers, the AP reports.
Why it matters: Barr also released a formal Equal Employment Opportunity (EEO) statement for the DOJ, which had not been done since the Obama administration. "I know these steps are a not a cure-all," he noted in his letter. EEO statements, which enable employers to explicitly denounce discrimination against employees and job applicants on the basis of sexual orientation, race and gender identity, are required by the Civil Rights Act of 1964.
Go deeper