Governors are taking the lead on electric and autonomous vehicles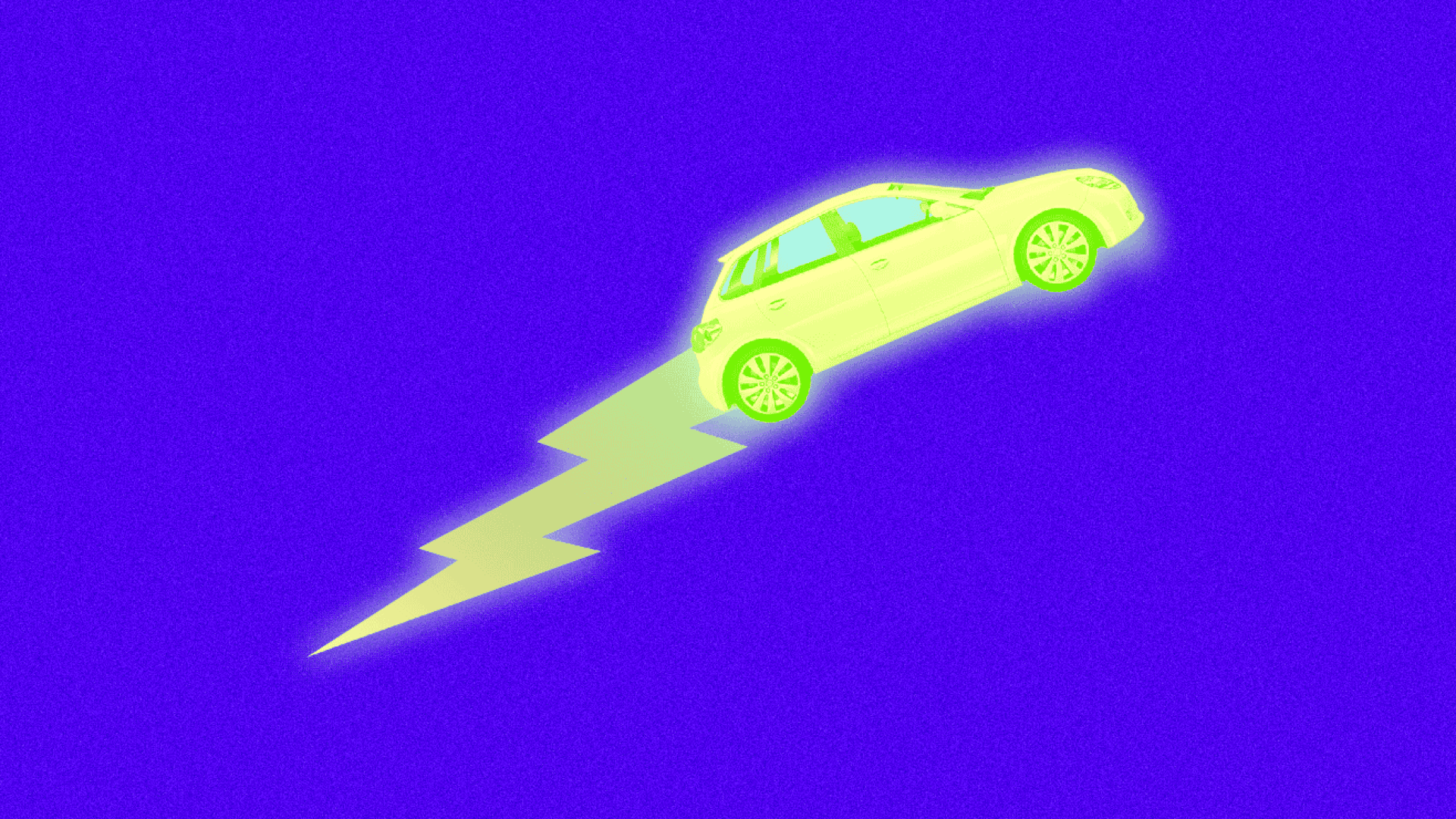 State governors, and not the federal government, are emerging as the leaders on vehicle electrification and automated vehicle deployments.
Why it matters: With the flexibility to experiment with infrastructure solutions and policy frameworks, states often serve as incubators for tech innovations. The governors who enable AV programs may well ensure that the U.S. remains a leader in the AV space.
What's happening: California's leadership on EVs provides a valuable model, dating back to requirements for zero emission vehicles (ZEVs) it rolled out in the 1990s.
In 2018, Jerry Brown signed an executive order calling for $2.5 billion in EV–related investments, and convened the Global Climate Action Summit to secure commitments based on the Paris climate goals.
California's EVs alone accounted for 46.8% of U.S. sales in 2018, and 10 other states have now adopted the ZEV mandate, which requires that a percentage of vehicles produced for sale in that state be ZEVs.
On the AV front, 20 states currently allow testing or deploying of autonomous vehicles, and a decision in Utah is pending.
Massachusetts established its Commission on the Future of Transportation in early 2018 to plan for changing demographics, climate disruption, and increased electrification and automation.
Rhode Island and Ohio have taken steps to integrate AVs into holistic solutions to state infrastructure challenges, like creating transportation equity and reducing congestion.
Between the lines: Governors are eager to be seen as champions of technologies that could accelerate productivity and improve quality of life. If their states are seen as early adopters, it could help to attract entrepreneurs and talented members of the workforce and academia.
Yes, but: Being out front can have risks as well. After the Uber fatality in Arizona, both the governor and the state are facing a $10 million claim for "fail[ing] to make roadways safe" by allowing AV testing.
The bottom line: If governors continue to make their states friendly to AV development, it will lead to an overall favorable environment in the U.S. for developing the technology.
Colleen Quinn is a policy adviser and president of EMobility Advisors. She served on the Massachusetts Commission on the Future of Transportation, appointed by Governor Charles Baker.
Go deeper