How the nuclear "dread" zone handicaps public support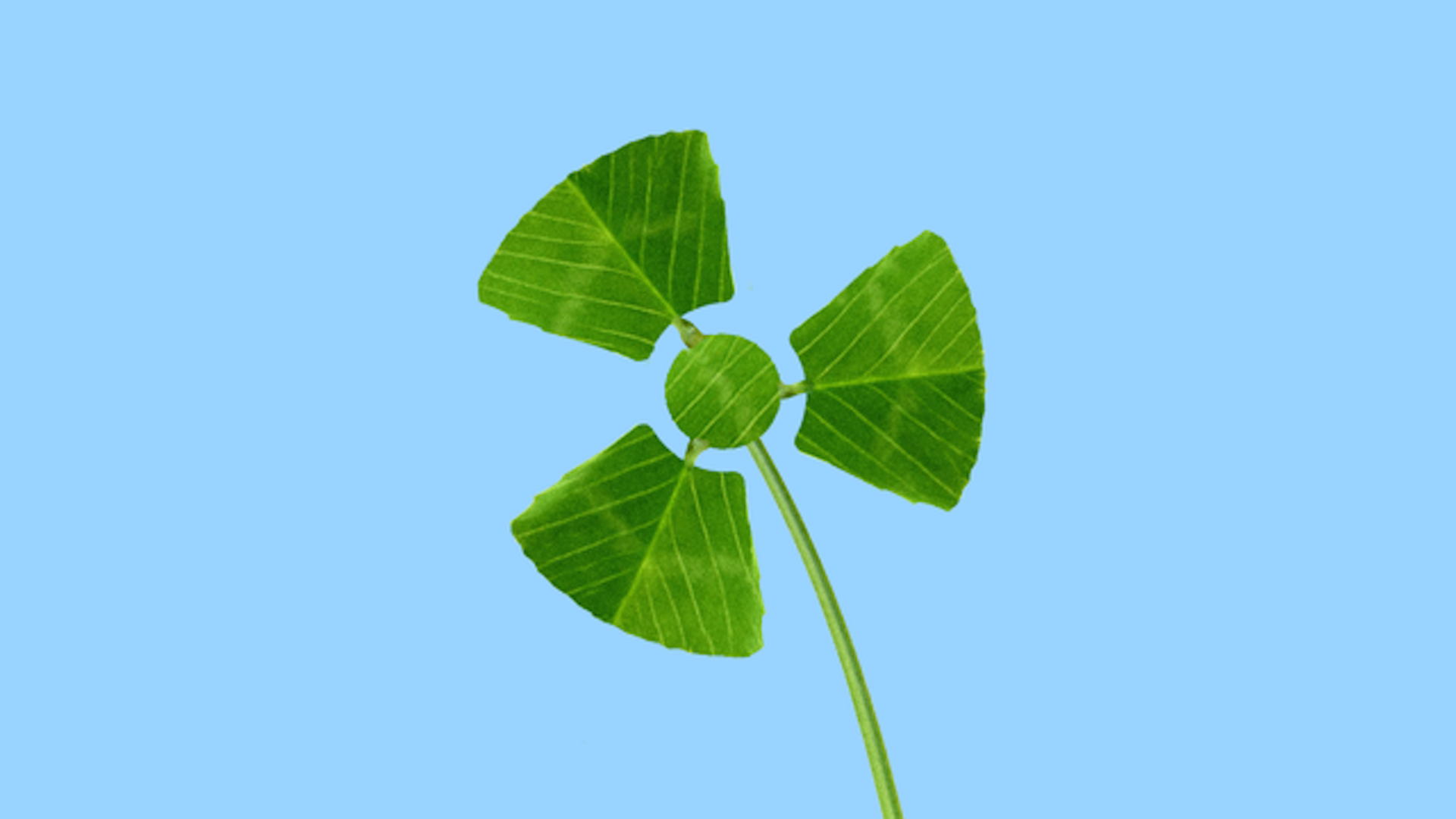 A new peer-reviewed study quantifies how much more nuclear power the public might support if "dread" melted away and opinions were more consistent with actual risk. The short answer? A lot.
Why it matters: The novel analysis, published in the journal Energy Policy, comes amid heightened urgency around "deep decarbonization" of power systems to help keep temperature rise in check.
What they did: Researchers conducted surveys that asked respondents to build a hypothetical low-carbon power portfolio that cuts emissions by 50% in 2050.
They were given information about emissions and health risks from different technologies.
Half the respondents were given labels for the various options: wind; coal; solar; coal with carbon capture; natural gas; and nuclear.
The other half were given risk data but without knowing which generation type it was about.
What they found: Respondents who were given labels included significantly less nuclear power in their chosen generation mix, researchers with Carnegie Mellon University and the University of California-San Diego found.
"Our results suggest that dread about nuclear power leads respondents to choose 40% less nuclear generation in 2050 than they would have chosen in the absence of this dread," they write.
Absent this "dread," the paper states, the respondents might support what amounts to 40 additional large nuclear reactors worth of power in 2050, with nuclear providing over 25% of U.S. generation at that time.
Where it stands: Right now nuclear power — which does not emit CO2 — provides a little under a fifth of nationwide generation, but even maintaining that share decades in the future would require a mix of delayed retirements and new projects.
Efforts to build new U.S. reactors have largely stalled, and a number of existing units are slated for retirement in coming years.
The Energy Department's statistical arm currently projects that nuclear's share will fall to 12% in 2050.
What's next: The paper argues that the nuclear industry's emphasis on the improved safety of newer reactor designs isn't enough to overcome dread — it needs more effective engagement and communication.
The authors also warn that public opposition that's out of step with risk could hinder deployment of carbon capture and storage absent effective public engagement.
What they're saying: Co-author Parth Vaishnav said the findings matter because it's important to ensure that "no options get taken off the table" when it comes to decarbonizing the power mix.
Our thought bubble: Right now, public fears aren't what's ailing nuclear. The biggest headwinds are huge costs for new reactors and competition from cheap natural gas and renewables.
Vaishnav, however, said nuclear would become more attractive if there was a price on carbon emissions. "Nuclear cuts greenhouse gases and the economics improve when you properly account for that fact," he told me.
Go deeper: Nuclear energy could be competitive, but it requires pricing carbon
Go deeper