Scoop: Trump considered replacing Fed chair with Kevin Warsh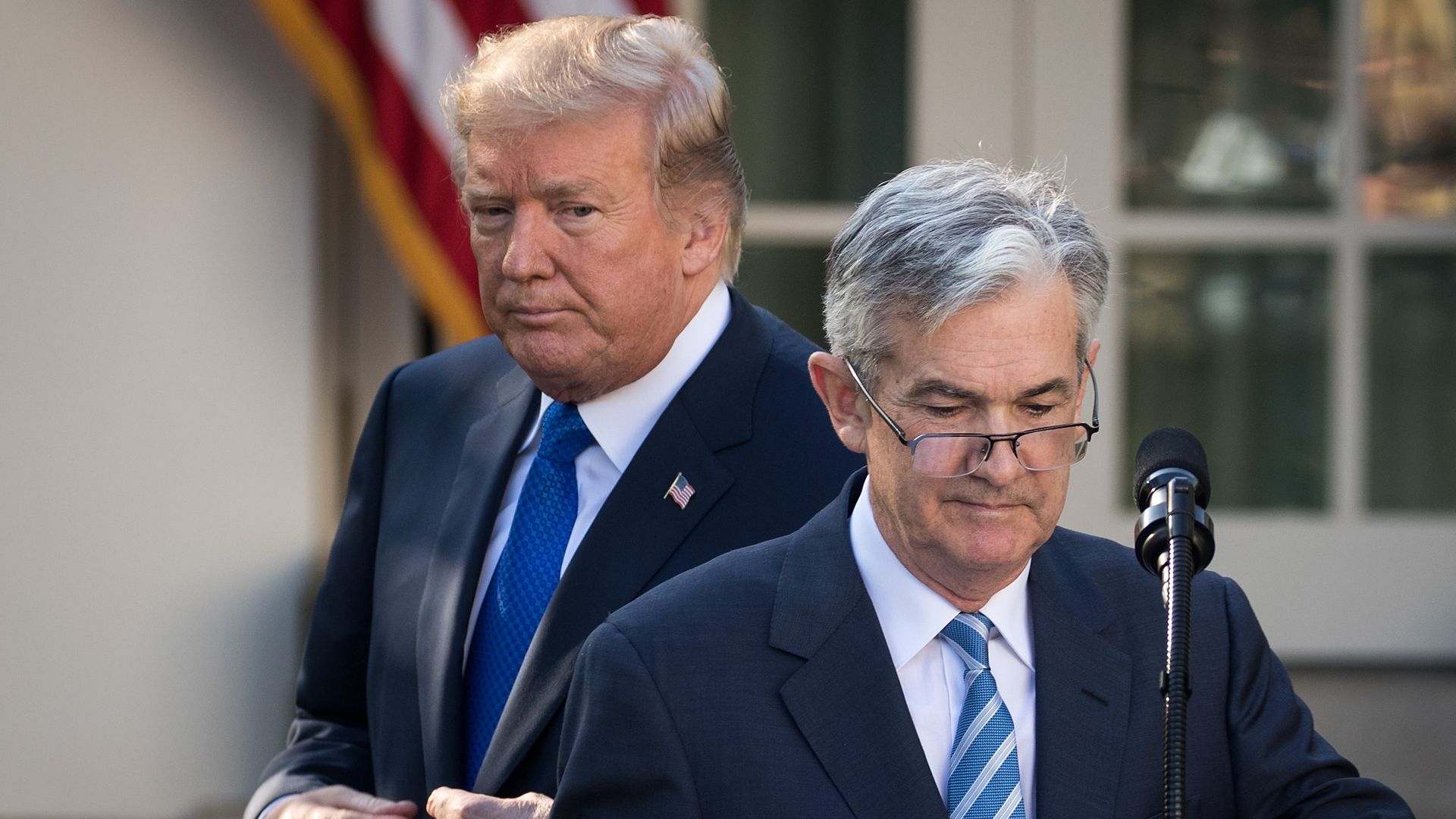 For a brief moment toward the end of last year, President Trump mused about whether he could replace Federal Reserve Chairman Jerome Powell with Kevin Warsh, a former Fed governor and aide to President George W. Bush, two sources who discussed the matter with Trump tell me.
Between the lines: Trump talks about the appointment of Powell as one of the great mistakes of his administration, and wanted to fire him late last year. Trump often privately compares Powell to a golfer who has no "feel" for the game, and has told aides Powell poses the greatest threat to the U.S. economy.
Warsh had been on Trump's shortlist before he ultimately chose Powell at the strong urging of Treasury Secretary Steven Mnuchin.
A source who has heard Trump complain about Mnuchin's recommendation says Trump privately gripes: "Steve was the one who did that. ... What a great pick. Thanks a lot!"
The Wall Street Journal's Nick Timiraos and Alex Leary report that Trump blasted Powell at three meetings in the past week, telling senators and others that if not for Fed rate increases, "economic output and stocks would be higher and the U.S. budget deficit would be rising less."
"I guess I'm stuck with you," Trump recalled telling Powell during a phone call.
Go deeper