Congress greets NATO's Stoltenberg with rousing applause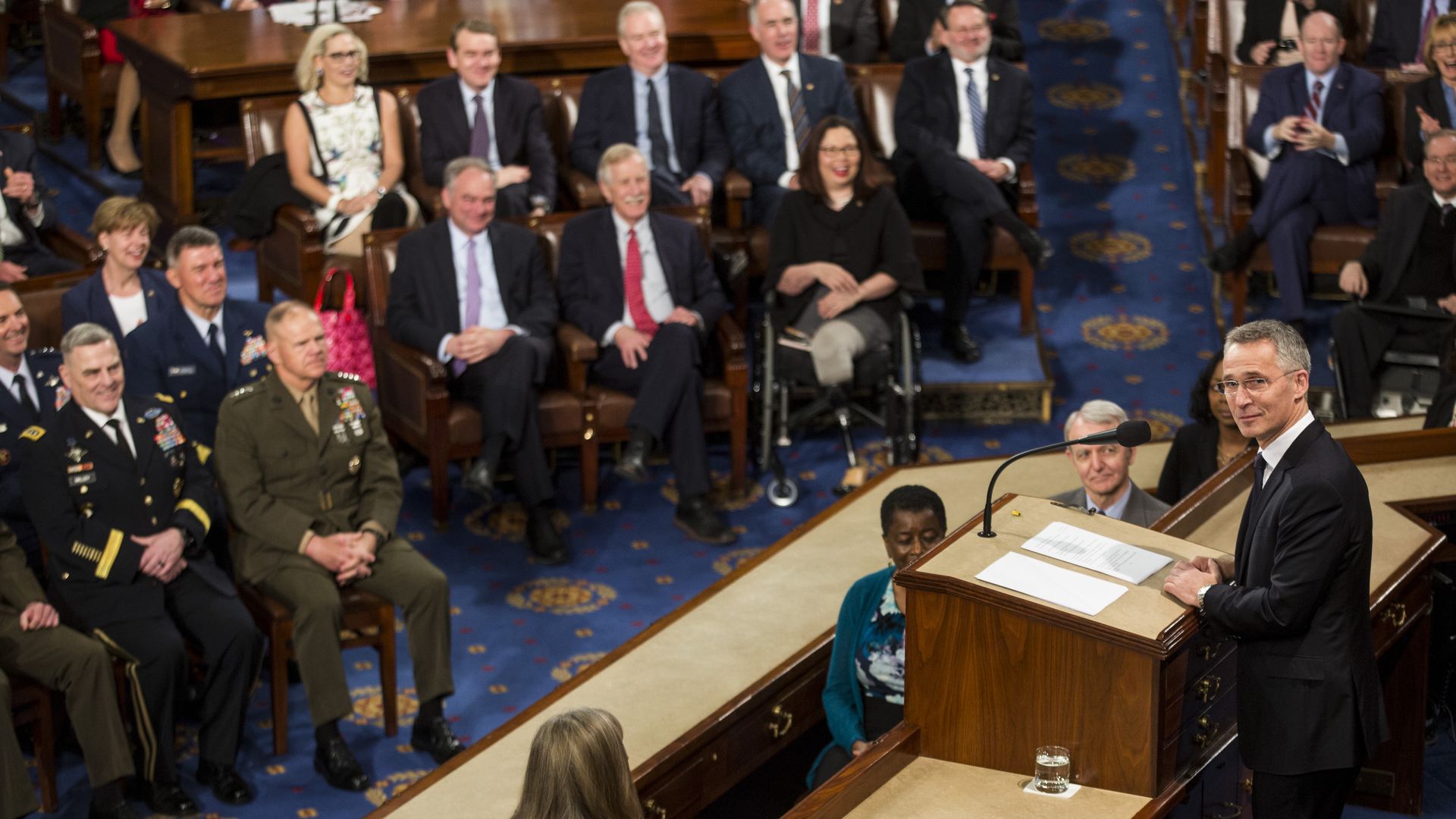 NATO Secretary General Jens Stoltenberg today made an impassioned case for the enduring importance of the NATO alliance, which marks its 70th anniversary this week, before a joint session of Congress.
The backdrop: Stoltenberg's invitation to address Congress — and the string of standing ovations he received — serves as a pointed reminder to President Trump of the bipartisan support for the alliance, which Trump has at times portrayed as a financial drag on the U.S. with dwindling geopolitical significance. Stoltenberg praised Trump for pressuring allies to spend more on defense, while noting "serious disagreements" in the alliance over issues like trade and the Iran nuclear deal. But he said NATO remains crucial to both the U.S. and Europe in the face of "unprecedented challenges."
Stoltenberg said that among the "challenges no one nation can face alone" are a shifting global balance of power, sophisticated cyberattacks and emerging technologies like artificial intelligence that could be used in warfare.
On a personal note, Stoltenberg reflected on being instructed to "hold the line" against the Soviet Union during his time as a conscript in the Norwegian army. He said Norwegian troops knew they could never fend off the Soviet Union alone, but could with NATO behind them.
His bottom line: Stoltenberg was the first secretary general to address Congress. He said NATO had "not lasted 70 years out of a sense of nostalgia," but because it was central to the national interests of its members.
In closing, he said: "Madam Speaker, Mr. Vice President, it is good to have friends."
Go deeper:
Go deeper