John Kerry, Chuck Hagel testify on national security, climate change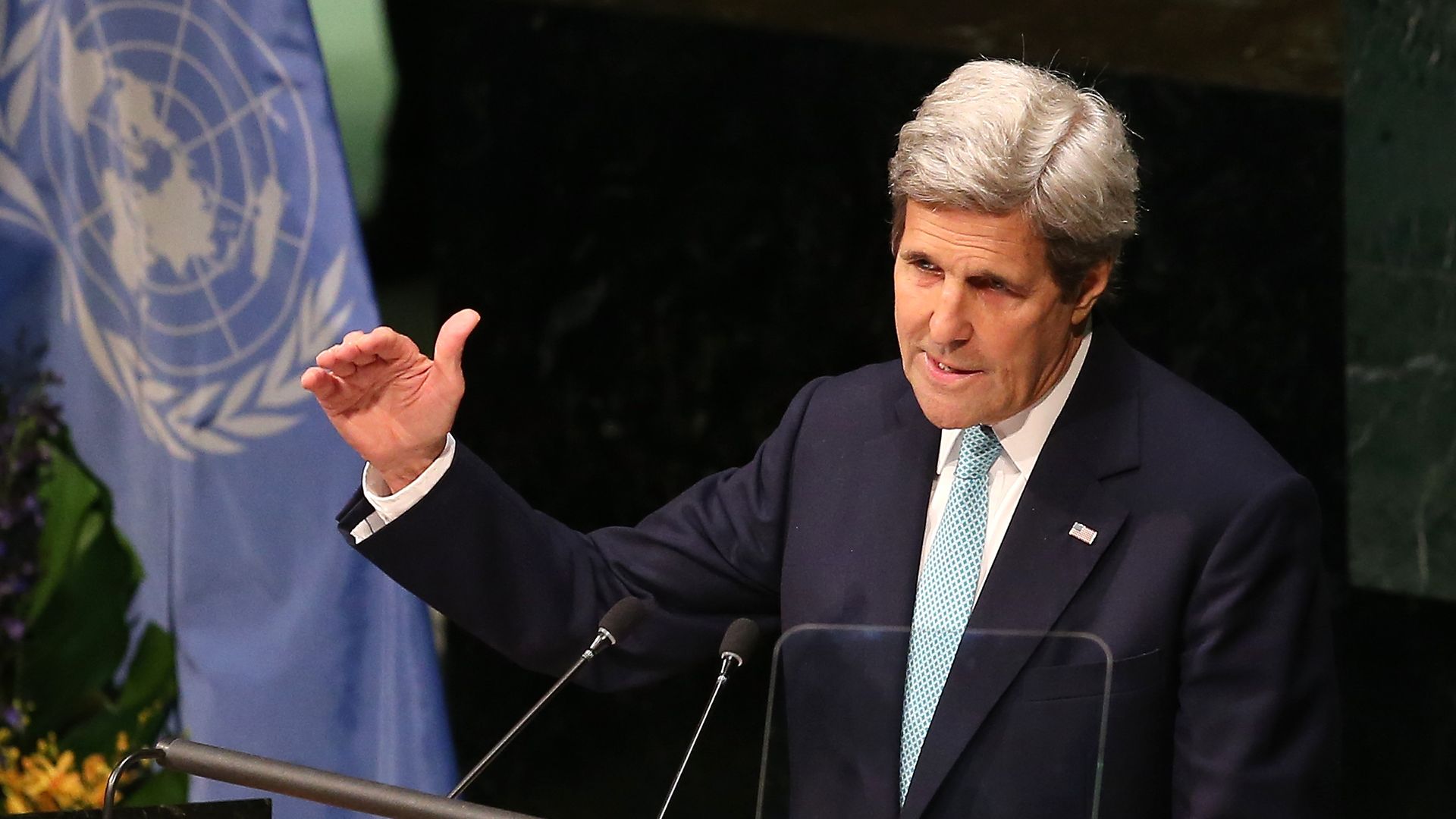 A bipartisan pair of former Cabinet members — Secretary of State John Kerry and Secretary of Defense Chuck Hagel — is set to testify to Congress next week on the national security implications of climate change, Axios has learned.
Driving the news: Kerry's appearance will be his first time testifying since stepping down from his State Department post under President Obama in January 2017, an aide confirms. Hagel, a Republican, also served under Obama.
Where it stands: Kerry — who was the chief architect of the 2015 Paris climate agreement that Trump vowed to withdraw America from — told Axios this week he will continue to speak out about Trump's actions.
"It's a level of political and moral irresponsibility that is unparalleled, except for a couple of wars that shouldn't have been fought. This is very serious business. People are going to die because of decisions made and not made. You're going to have billions if not trillions of damage directly related to the fact that the United States has walked away from where we were going on climate."
— Former Secretary of State John Kerry
Reality check: That's strong rhetoric. The reality is a bit more nuanced. Climate change is like diabetes for the planet: It makes existing weather conditions, like heat waves and rain events, worse. It is tough to pinpoint the weight of Trump's actions because this plays itself out over decades and centuries, not election cycles.
The bottom line: But it is correct to say generally that he's making global efforts to address climate change — an already very heavy lift — much harder, not easier.
Go deeper: The House Oversight Committee webpage for the hearing is here.
Go deeper