Shell will leave lobbying group in climate policy split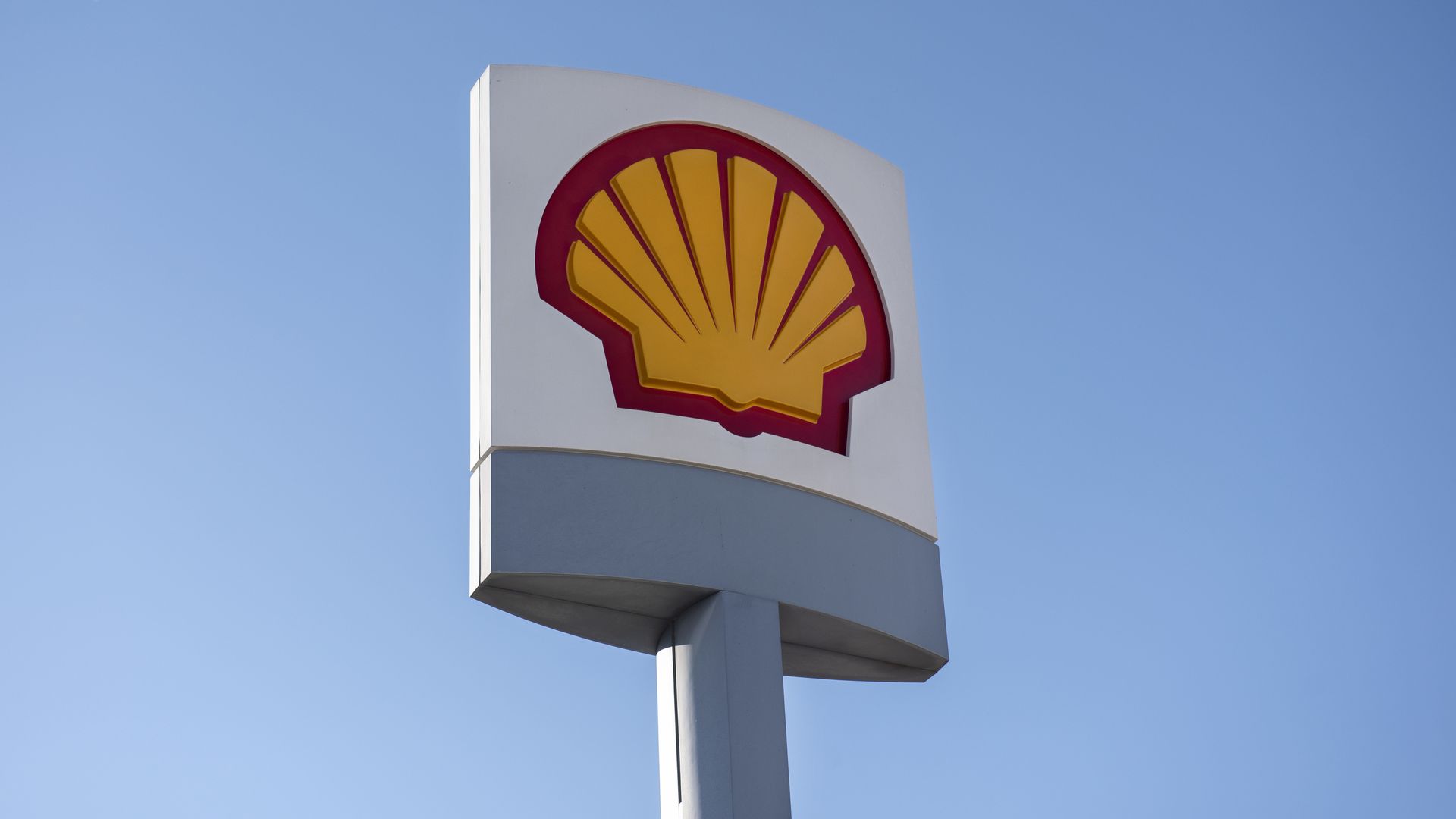 Royal Dutch Shell said Tuesday that it's leaving American Fuel & Petrochemical Manufacturers (AFPM), a major Beltway industry lobbying group, over differences on climate change policy.
Why it matters: The rupture signals how Shell and some other oil giants, largely headquartered in Europe, are moving more aggressively on climate than the petroleum industry as a whole.
"We have identified material misalignment on climate-related policy positions with this association," Shell said in a published review of its membership in trade associations. Shell said it would not renew its AFPM membership next year.
What they're saying: The report lays out several policy differences with AFPM, noting that "AFPM has not stated support for the goal of the Paris Agreement," which Shell backs.
It also cites AFPM's opposition to carbon pricing and the trade group's support for Trump administration moves to weaken auto mileage standards set under the Obama administration that cover the first half of the 2020s, among other differences.
The big picture: Shell reviewed its worldwide participation in 19 industry associations overall, finding agreement with 9 and "some misalignment" with 9 others in addition to the deeper split with AFPM. But it's only leaving AFPM.
Groups with "some misalignment" with Shell's climate positions include the American Petroleum Institute, which is the industry's most powerful U.S lobbying group, and the U.S. Chamber of Commerce.
What's next: "We will continue to engage further with these industry associations to promote climate-related policies that support the goal of the Paris Agreement," Shell said.
The company said it would "closely monitor" its positions relative to these groups, and weigh actions including:
"Increase transparency about our own policy positions, and about differences with these industry associations."
Engage with them more in areas where they differ.
Reassess their membership when they identify risks of major differences and keep open the option of leaving the groups.
Flashback: The review of trade group memberships stemmed from a wider agreement reached in December with activist investors under the umbrella of Climate Action 100+.
As part of that deal, Shell has begun setting short-term carbon emissions goals for its products and linking them to executive pay.
Go deeper: Axios' Amy Harder explores Shell's wider climate positioning here.
Go deeper