The Federal Reserve looks to be laying the groundwork for interest rate cuts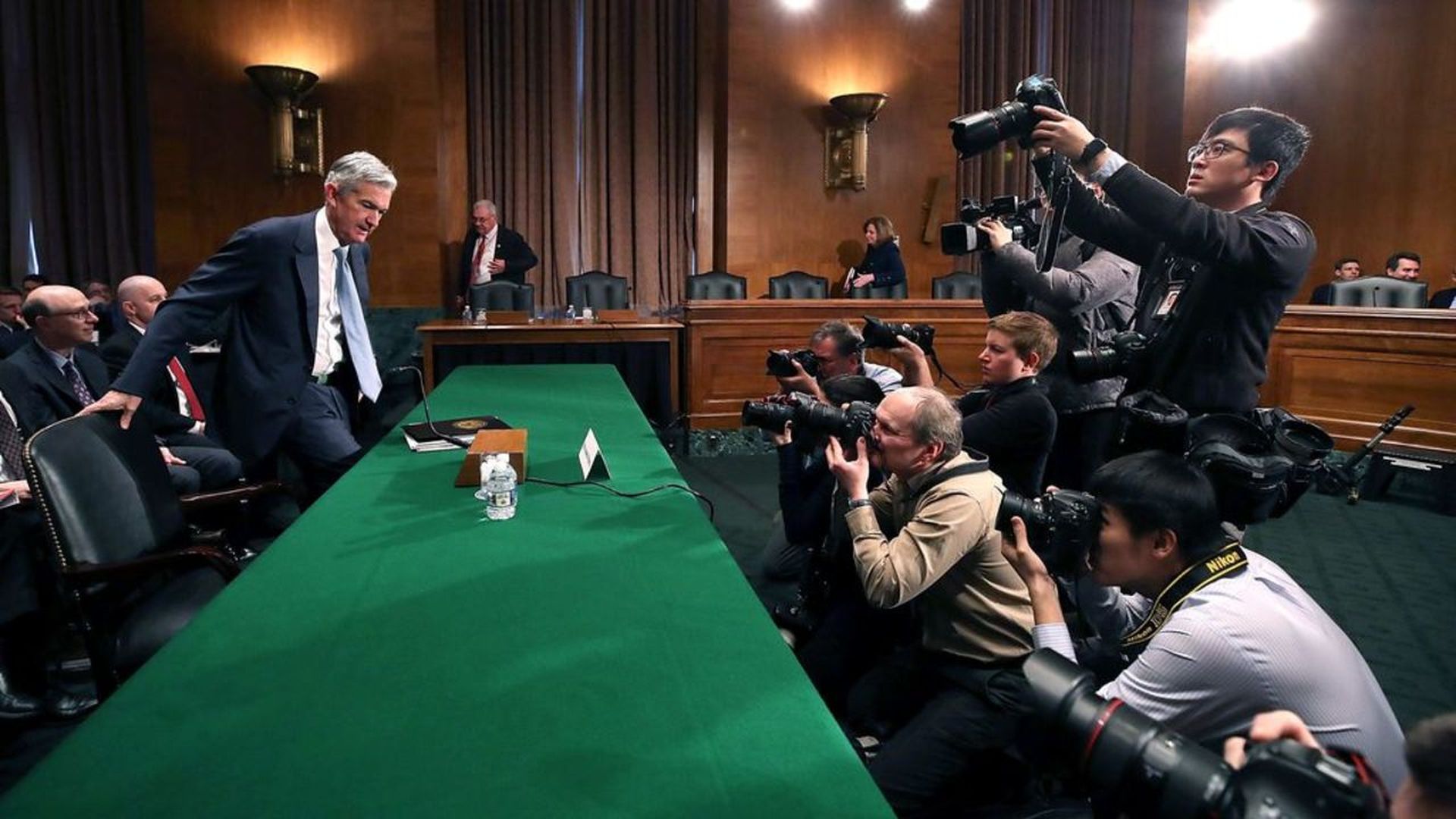 Top Fed officials look to be setting the market up for interest rate cuts, just months after reversing course from planned rate increases.
The big picture: The theme of quantitative tightening is long gone and while U.S. data continues to hold firm, Fed Chairman Jay Powell and other Fed heavyweights are beginning to shift the narrative to worsening developments in other countries.
What's happening: Powell got things started in a little-noticed exchange during the Q&A session following the Fed's most recent policy meeting when he pointed out slowing in Europe and China.
Prominent Fed members have doubled down on those comments in the weeks since.
What they're saying: Fed Vice Chair Richard Clarida said last week in a speech titled "Global Shocks and the U.S. Economy" that even though the Fed's mandate is domestic, it now will keep a close eye on a series of "prominent" global growth risks and may need to pay closer attention.
"In today's world, U.S. policy makers can hardly ignore these risks," Clarida said. "The U.S. economy's increasing integration with the rest of the world has made it more exposed to foreign shocks."
More importantly, Clarida pointed to Fed rate cuts in 1998 he said helped avert a larger global financial meltdown. "In these episodes, accommodative policy responses in the United States helped ward off actual contractions of U.S. activity."
Clarida's comments followed remarks from Chicago Fed President Charles Evans and Boston Fed President Eric Rosengren that pointed to worrisome global developments that could push the Fed's hand on cutting rates, with Evans also spotlighting 1998.
The bottom line: Analysts have argued about whether the bond market or the stock market is right, as their prices have been atypically in sync for months. The answer could very well be both.
Fed rate cuts would likely be a major boon for equity prices and also boost bond prices, driving down yields. This is just what both markets seem to be pricing in.
Go deeper